Trump's Education Department Won't Investigate Transgender Student Bathroom Complaints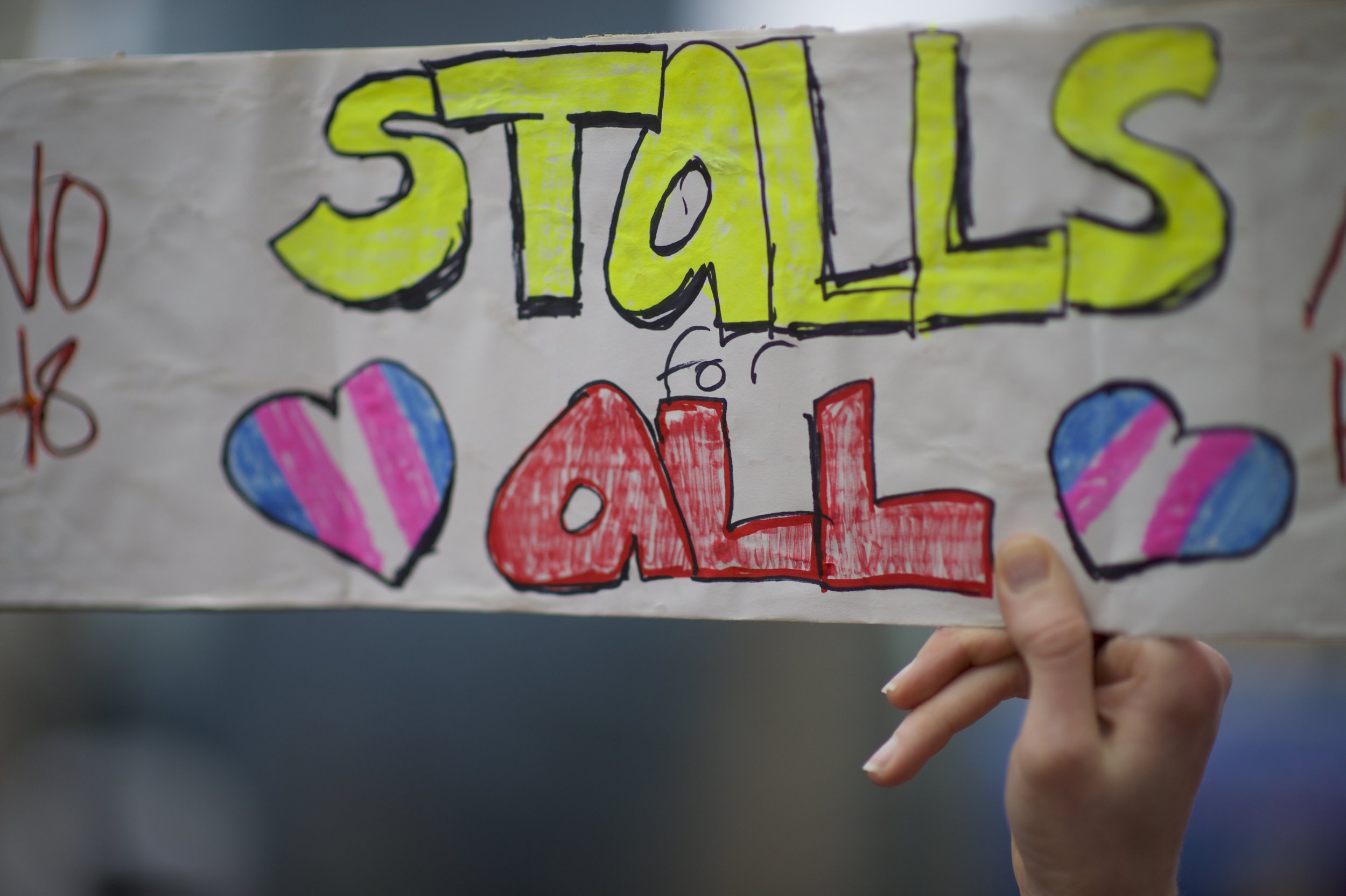 The Trump administration will not investigate or take any action on complaints filed by transgender students who have been banned from using the restroom of their choice.
Liz Hill, an Education Department spokesperson, told BuzzFeed News on Thursday that "yes, that's what the law says" when asked if the department believes that "restroom complaints from transgender students are not covered by a 1972 federal civil rights law called Title IX."
Read More: School District Pays Transgender Student $800,000 After Banning Him From The Boys Bathroom
On Friday, Hill clarified that "Title IX prohibits discrimination on the basis of sex, not gender identity." She noted that some transgender complaints might be investigated, but not bathroom complaints.
"Where students, including transgender students, are penalized or harassed for failing to conform to sex-based stereotypes, that is sex discrimination prohibited by Title IX," Hill told BuzzFeed News. "In the case of bathrooms, however, long-standing regulations provide that separating facilities on the basis of sex is not a form of discrimination prohibited by Title IX."
This stance differs with two federal appeals courts, which have held that transgender students' access to restrooms is a Title IX issue. In 2014, the Department of Education resolved a complaint by a transgender student who said her school district tolerated harassment against her. In another case, a transgender student successfully sued his school district after the school refused to let him use the bathroom of his choice.
The Obama administration clarified Title IX, noting that its protection extends to the claims of discrimination based on gender identity. In 2017, the Trump administration rescinded the Obama-era clarification. Education Secretary Betsy Devos said the issue was "best solved at the state and local level."
Since then, there haven't been any guidelines in Title IX specifying the treatment of transgender students. When asked about transgender restroom access in February 2017, after rescinding the guidance, Trump officials said they would "consider the legal issues involved."
Lucas Acosta, the Democratic National Committee LGBT Media Director, said this decision is one of many rolled back protections for the LGBT community.
"By refusing to take action on complaints filed by transgender students denied the right to use bathrooms that match their gender identities, DeVos is willingly undermining Title IX and turning her back on individuals facing institutional discrimination," Acosta said in a statement.
At the time of publication, the Department of Education has not responded to any calls for comment from Newsweek.