Trump's Election Victory Caused ACLU Membership to More Than Quadruple
American Civil Liberties Union (ACLU) membership more than quadrupled after Donald Trump was elected to office, according to a new report.
On Wednesday, The New York Times revealed that the nonprofit national organization has grown from 400,000 members to 1.84 million since Trump was elected into office in 2016. In the first 15 months following the elections, the ACLU also reportedly experienced a dramatic rise in donations.
Between 2013 and 2016, the civil liberties advocacy group received around $3 to $5 million of online donations on average, annually. However, since Trump was elected over Hillary Clinton, that figure has leaped to approximately $120 million.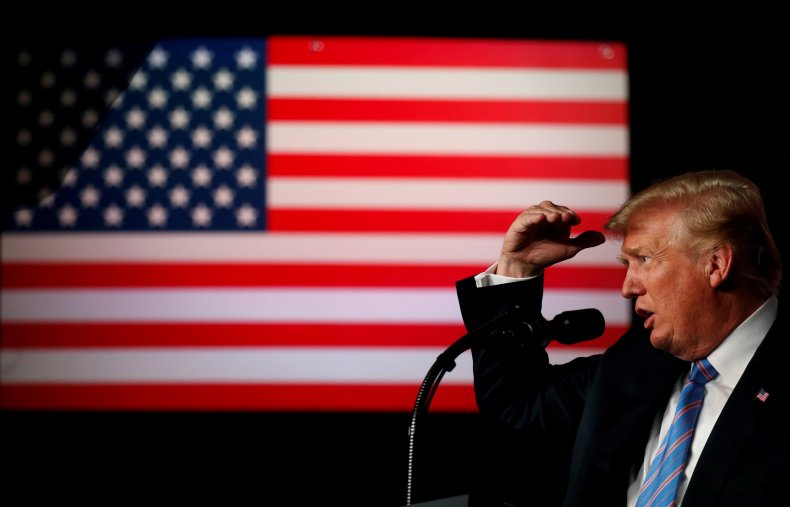 "Until Trump, most of our support came from people who have been with us since we challenged [Richard] Nixon," Anthony Romero, the ACLU's executive director, said, reported The New York Times. "Now we're kind of cool. Cool's not a good generally associated with us."
According to their website, the ACLU was founded in 1920 by Helen Keller, Roger Baldwin, Crystal Eastman, Walter Nelles, Albert DeSilver, Morris Ernst, Arthur Garfield Hays, Jane Addams, Felix Frankfurter and Elizabeth Gurley Flynn. "For almost 100 years, the ACLU has worked to defend and preserve the individual rights and liberties guaranteed by the Constitution and laws of the United States," the website reads.
Over the last 15 months, the ACLU has been involved in 170 legal suits against the Trump Administration over issues including the White House's travel ban on some Muslim-dominated countries, the reversal of Obama's contraception mandate and the separation of migrant children from their families at the border.
Following Trump's election win in 2016, other liberal-leaning nonprofit groups have also experienced increases in donations and volunteers. Internet users showed an "unprecedently" high level of support for Planned Parenthood following Trump's 2016 election win, with tens of thousands sending donations into the organization on behalf of Vice President Mike Pence.
Cecile Richards, the president of the Planned Parenthood Federation of America, revealed that 72,000 out of 260,000 donations made in the 22 days following the elections were made in Pence's name.
In March 2016, Pence signed an Indiana abortion law, when he was the state's governor, effectively limiting a woman's right to seek an abortion.
ACLU did not immediately respond to Newsweek's request for comment.