Trump's Environmental Protection Agency Claims Praise for Cleanup Work Completed Under Obama and Bush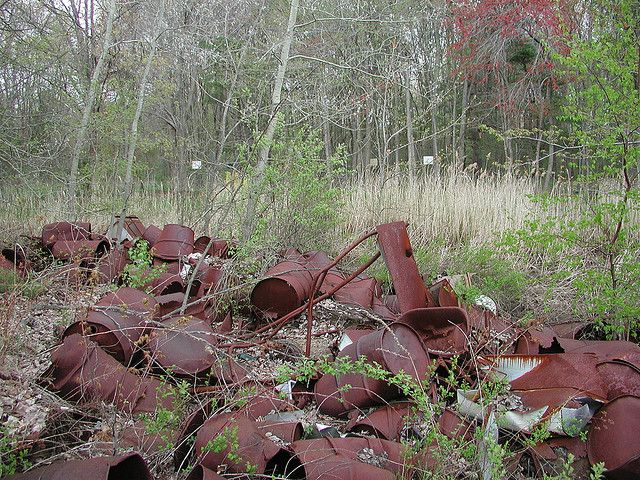 The Environmental Protection Agency has been flaunting cleanups at seven of the most polluted locations in the U.S. as an accomplishment of the Trump administration's efforts to reduce the number of Superfund sites.
The only problem? Records reveal that the physical work was completed before President Donald Trump even took office, the Associated Press has reported.
Earlier this week, the agency credited Administrator Scott Pruitt with tripling the number of sites fully or partially removed from the Superfund's National Priorities List in 2017.
The Shpack Landfill in Attleboro and Norton, Massachusetts was among the Superfund sites to be deleted from the list, as of September 5.
The list notes the sites of national priority among known releases of hazardous substances, pollutants or contaminants throughout the U.S. and its territories.
The agency compared the accomplishment to the two sites that were struck off the list during Barack Obama's administration last year. "We have made it a priority to get these sites cleaned up faster in the right way," Pruitt said.
He added that the "Superfund program is carrying out the agency's mission of protecting human health and the environment more every day."
However, cleaning up Superfund sites is a process that typically takes decades and spans across presidential administrations.
An analysis of the agency's records undertaken by AP shows that seven Superfund sites delisted last year "fell short of the average pace set under both the administrations of Barack Obama and George W. Bush," including in their opening years.
Overall, the agency delisted an average of more than 10 sites per year under the Obama administration's eight years in power and delisted nearly 18 sites on average annually during Bush's two terms.
The analysis found that construction work at all seven of the sites mentioned by the agency under Pruitt had been completed years before he was named chief last February.
Entries in the U.S. Federal Register also showed that the agency planned on withdrawing four of the seven sites from the list in 2016, while the scheduled deletions of two others were announced ahead of Pruitt's establishment of the Superfund taskforce on May 22.
There are more than 1,300 Superfund sites currently on the agency's National Priorities List, which are all at various stages in the cleanup process.
A site can be taken off the list once contamination is addressed across an entire property. Partial deletions take place when a larger site is cleaned up, but there is still work to be done on surrounding sections.