As the Trump administration unveiled its new plan to replace former President Barack Obama's Clean Power Plan (CPP) on Tuesday, rolling back restrictions on coal-fired power plants, it also revealed just how many lives could be at risk if the proposal is approved.
The Environmental Working Group warned on Tuesday that the Trump administration's new Affordable Clean Energy (ACE) Plan would "mean more children suffering from asthma, more Americans dying early deaths and only miniscule reduction of global warming pollution."
And, as the EWG has pointed out, the Environmental Protection Agency's own analysis of the proposal supports that claim, making clear the ACE Plan could increase carbon emissions and potentially cause as many as 1,400 premature deaths each year by 2030.
The EPA said in a news release announcing its plan that ACE seeks to "reduce greenhouse gas (GHG) emissions from existing coal-fired electric utility generating units and power plants across the country" by establishing emission guidelines for states to use when "developing plans to limit GHGs at their power plants."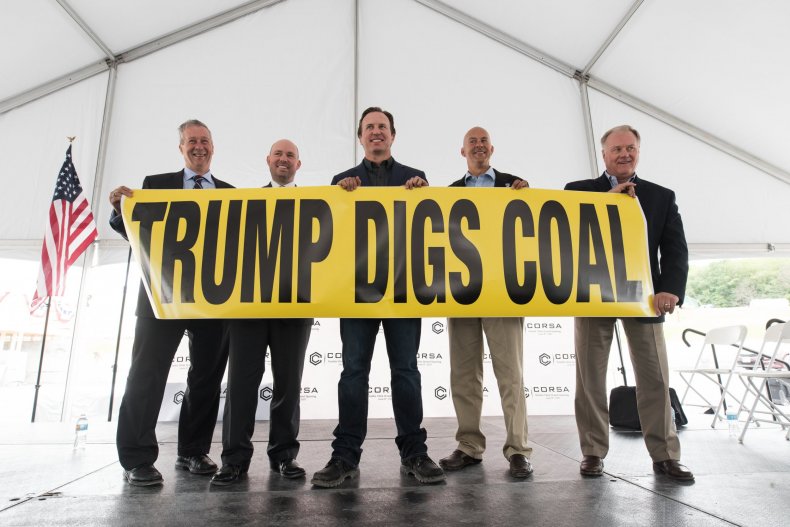 Calling the CPP "burdensome" and "overly prescriptive" the agency said the ACE proposal "empowers states, promotes energy independence and facilitates economic growth and job creation."
"The ACE Rule would restore the rule of law and empower states to reduce greenhouse gas emissions and provide modern, reliable, and affordable energy for all Americans," said EPA Acting Administrator Andrew Wheeler.
"Today's proposal provides the states and regulated community the certainty they need to continue environmental progress while fulfilling President Trump's goal of energy dominance," he asserted.
However, the EPA acknowledges in its own regulatory impact analysis that the plan would also see emissions grow, with the agency admitting that "implementing the proposed rule is expected to increase emissions of carbon dioxide (CO2) and the level of emissions of certain pollutants in the atmosphere that adversely affect human health."
It proceeds to lay out several possibilities of regulating coal-fired power plants for states, as well as the environmental and health consequences that might come with each avenue.
In one such scenario, the EPA estimates that its plan could see as many as 470 to 1,400 premature deaths each year by 2030 due to increased rates of airborne particles known as PM 2.5, which have been linked to heart and lung disease and exacerbating health issues such as asthma.
The EPA's estimates are a far cry from the Obama-led agency's projections that the CPP could prevent between 1,500 to 3,600 premature deaths annually, the EWG has pointed out.
In its analysis, the EPA says: "We assume that all fine particles, regardless of their chemical composition, are equally potent in causing premature mortality."
"This is an important assumption," the EPA states, "because PM2.5 varies considerably in composition across sources, but the scientific evidence is not yet sufficient to allow differentiation of effect estimates by particle type."
"Trump's latest scheme to bail out the coal industry is a disaster for public health and the climate," EWG President Ken Cook said in a statement.
"When you have a president who doesn't believe in climate change and a former coal lobbyist running the Environmental Protection Agency, they'll stop at nothing to keep a dirty, dying industry on life support—no matter the cost to people and the planet," he said.
The EPA also suggested that its new plan would require less accountability from states.
In a "side-by-side" comparison of the CPP and ACE Rule, the EPA said that whereas the former plan "required states to report to [the] EPA up to six times over 15 years, starting one year after final rule," under the ACE plan, "states may only need to make 1 submission to [the] EPA" and another "three years after final rule."
The EPA states that the CPP would effectively see the coal industry "shut down," while the ACE Rule "keeps coal plants open and makes them more efficient."