Trump's Ex-Campaign Advisor Caputo: I Know Who Wrote Op-ed And She Thinks She's a Hero
President Donald Trump's former campaign aide Michael Caputo says he knows who wrote the now infamous "insider" anonymous op-ed in The New York Times, and says the person behind it thinks they are a "hero."
Speaking in an interview with CNN on Sunday, Caputo claimed he had worked out who was the author of "I am part of the resistance inside the Trump administration."
"I started with this. Who is the person who I believe hates the president the most?" Caputo told CNN host Fredricka Whitfield, when she asked if he believed he had solved the mystery of the author's identity.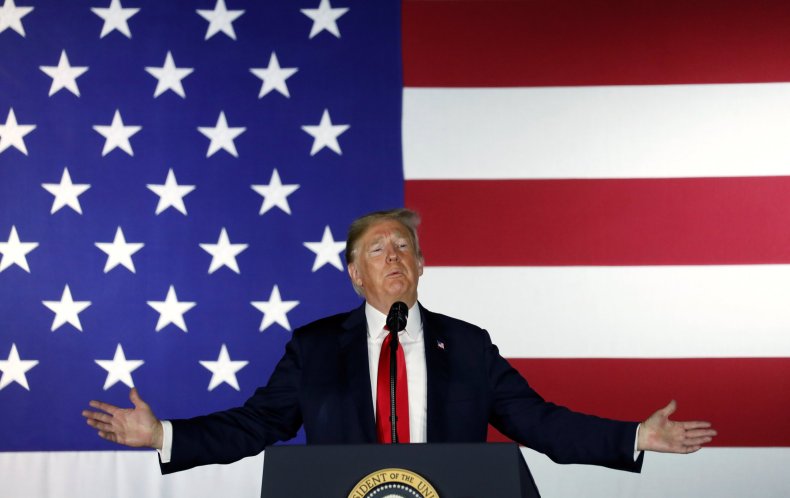 "Who is the person in the administration who has screamed about [Trump] in their own private office and gone forward and purged their entire office of Trump people?" he added.
Caputo said he does not believe the White House knows who the person is, but thinks they are on their way to uncovering the clandestine scribe.
"How come you know and they don't?" Whitfield asked Caputo.
"They're getting there," he replied.
Although Caputo did not name the individual he believes is responsible for the op-ed, he did give a hint as to the author's identity—and firmly ruled out Vice President Mike Pence, who is among those people whose names have come up in relation to the piece.
"I think, first of all, this person will never admit it. In my mind, the author of this op-ed believes that she is a hero to the American people," Caputo said, giving away that the person he believes wrote the article is a woman.
Trump and his allies have slammed both the newspaper and the author in the wake of the article's release, with the president suggesting to press that the op-ed must have been written by someone who is "failing and probably here for all the wrong reasons."
"The New York Times is failing. If I weren't here, I'd believe The New York Times probably wouldn't even exist," NPR reported Trump as saying last week.
"And someday, when I'm not president… The New York Times and CNN and all of these phony media outlets will be out of business, folks. They'll be out of business because there will be nothing to write and there will be nothing of interest," he added.
Trump's Ex-Campaign Advisor Caputo: I Know Who Wrote Op-ed And She Thinks She's a Hero | U.S.