Trump's Former Deputy Campaign Manager Thinks You Can't Be A Feminist And Criticize Ivanka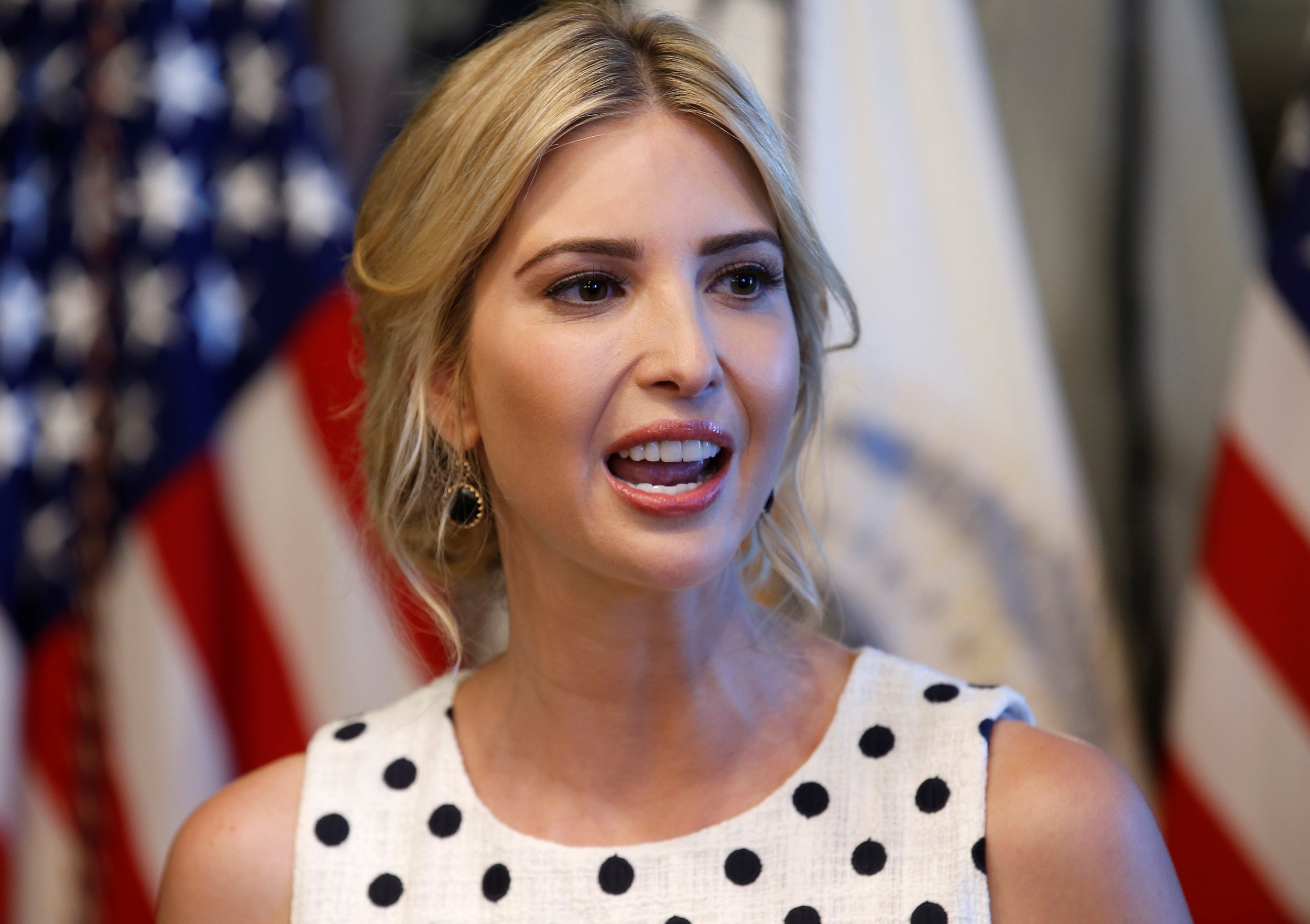 Women criticizing Ivanka Trump's inclusion in the G20 summit are bad feminists, according to Donald Trump's former deputy campaign manager.
Citizens United chairman David Bossie said in an interview with Fox News that left-wing criticism for Ivanka did not benefit women.
"These feminists are only feminists in name only. They're only feminists when it affects their checkbook," Bossie told Fox News.
"They don't fight for women across the board. They never have," he said.
"If you agree with them, they are on your side and they will fight for you. If you are not on their side, they will demean you in the most ugly terms," he added.
The first daughter faced a barrage of criticism over her inclusion in the summit in Hamburg, Germany.
The White House adviser sat in for her father during a meeting on immigration, as the president reportedly attended a bilateral meeting.
But her inclusion in the meeting prompted a number of people to take to social media to question why Ivanka was being given such duties despite having no official or relevant qualifications for the role.
"Why do I call @IvankaTrump unqualified? Bc being advisor w/ no experience is as good as an ash tray on a motorcycle," Democrat Bakari Sellers tweeted.
And Congressman Ted Lieu wrote: "Based on Ivanka Trump example, I'm going to ask Speaker Ryan if my son can sit in for me at the next House Foreign Affairs Committee hearing."
But the left criticizing Ivanka did not go down well with Bossie, who added: "The left calling these derogatory terms, describing her in these derogatory terms is so demeaning."
"It's unbelievable that the left would allow this to happen and not just condemn these remarks. It is absolutely wrong for the left to be attacking Ivanka on these issues," he added.
Ivanka's role has come under scrutiny since her father took office. Initially an unofficial White House adviser, she took on an official role with the president's team back in March after questions were raised as to her capacity in D.C.