Trump's Ex-Intelligence Director Joins Bipartisan Election Integrity Council as President Casts Doubts on Mail-in Voting
Dan Coats, a Republican who previously served as Donald Trump's director of national intelligence, has joined a bipartisan group of 40 former government officials to form the National Council of Election Integrity in an effort to ensure every vote is counted following the November 3 election, as the president continues to cast doubt on mail-in ballots.
The Count Every Vote initiative was launched on Wednesday, with a $4 million television and digital ad buy. The public education campaign has a budget of $20 million, which will be used to inform Americans about the voting process and its integrity. Trump has repeatedly claimed, without evidence, that the election will be "rigged" and have significant levels of "fraud."
"The most urgent task American leaders face is to ensure that the election's results are accepted as legitimate. Electoral legitimacy is the essential linchpin of our entire political culture," Coats said in a statement emailed to Newsweek.
Other prominent officials on the Council and joining the initiative include former Secretary of State Madeleine Albright, former Vice Chairman of the Joint Chiefs of Staff General James Cartwright, former Secretary of Homeland Security Michael Chertoff, former GOP Senate Majority Leader Bill First and former Secretary of Defense Chuck Hagel, among others. The group is also urging Congress to form a bipartisan national commission "to help reassure the American public about the integrity of our elections by identifying weaknesses in our elections systems and issuing recommendations to strengthen the resiliency of our election systems and processes."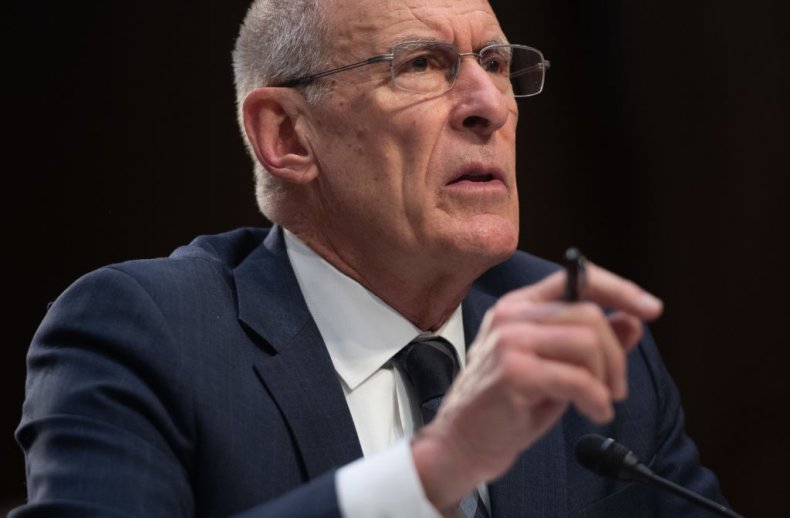 Michael Beckel, a spokesman for the National Council on Election Integrity, told Newsweek that "outreach to Congress is ongoing."
"Voters, the candidates, the political parties and the media have a duty to be patient this year as the votes are counted. No matter who wins or how long it takes to count the votes, we need a fair and complete vote count," Beckel said. "Nothing—not hyperpartisanship, not a global health pandemic—should interfere with Americans' right to vote in a safe and secure election and to have those votes counted accurately," he said.
Former Pennsylvania Governor Tom Ridge, a Republican who is part of the council, emphasized that the U.S. has held successful elections through the Civil War, the World Wars and the Great Depression. "Nothing—not even the coronavirus pandemic—will stand in the way of Americans voting safely and securely this year," Ridge said in a statement.
Trump has cast doubts on mail-in voting, suggesting repeatedly that the increase in mail-in ballots due to the pandemic will lead to high levels of fraud. Election experts—both Republicans and Democrats—have pushed back against these claims, pointing out that any type of fraud is extremely rare in U.S. elections. Multiple safeguards are also in place to prevent fraud with mail-in ballots.
But Trump has persisted with his claims. "Look at what's happening with Fake, Missing and Fraudulent Ballots all over the Country???" he tweeted on Wednesday.
Meanwhile, no recent national poll suggests that Trump is favored to win the election. Several recent polls—including one by conservative Rasmussen Reports—show Trump trailing Biden by double-digits since the president's widely panned performance in the first debate last week. The Rasmussen survey, which was published on Wednesday, shows Biden with 52 percent support compared with just 40 percent for Trump—a margin of 12 percentage points.