Trump's Executive Order Accuses Social Media Companies of Profiting From and Partnering With Chinese Government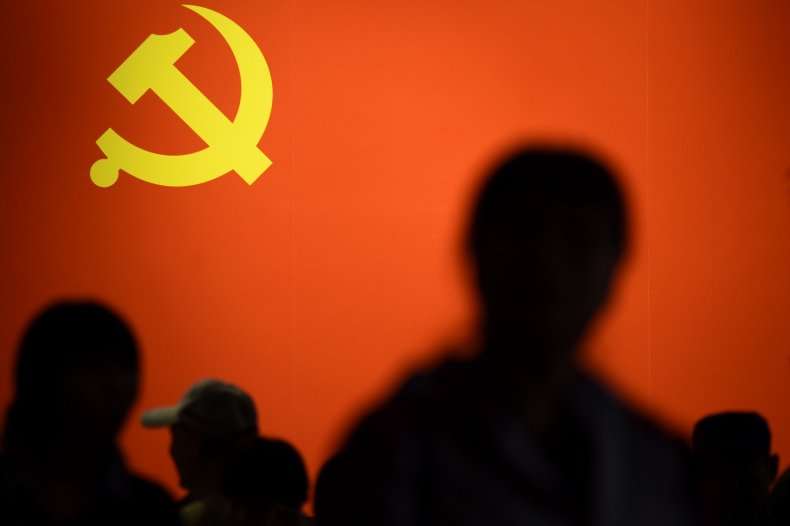 President Donald Trump's executive order on social media platforms accuses the tech giants of working too closely with the Chinese government as part of the administration's justification for new restrictions, according to a reported leaked draft copy of the order.
"At the same time social media platforms are invoking inconsistent, irrational and groundless justifications to censor or otherwise punish Americans' speech here at home, several online platforms are profiting from and promoting the aggression and disinformation spread by foreign governments like China," according to the draft order, first posted by conservative news outlet The National Post ahead of the White House release of the order Thursday.
The White House didn't immediately provide more information and could not confirm the authenticity of the document in response to a request from Newsweek.
Trump has taken aim at social media giants this week after Twitter, his favored mode of direct communciation to the masses, attached a "fact check" link to two of his tweets alleging vote-by-mail plans would lead to voter fraud in this fall's election. Historically, there has been no evidence of widespread voter fraud from mail-in ballots.
"Twitter has now shown that everything we have been saying about them (and their other compatriots) is correct. Big action to follow!" Trump tweeted Wednesday.
The executive order, based on the draft version posted by The National Pulse and subject to change until it is signed, specifically calls out Google for working with the Chinese Communist Party to create a search engine and tracking users for surveillance.
"Google has also established research partnerships in China that provide direct benefits to the Chinese military," the draft order reads.
It also accuses Facebook and Twitter of "accepting advertisements paid for by the Chinese government that spread false information about China's mass imprisonment of religious minorities."
"Twitter has also amplified China's propaganda abroad, by allowing Chinese government officials to use its platform to undermine pro-democracy protests in Hong Kong," it said.
Google, Twitter and Facebook didn't immediately respond to requests from Newsweek for comment.
Twitter CEO Jack Dorsey, posting to the social media site Wednesday night, defended the site's decision to label Trump's tweets.
"We'll continue to point out incorrect or disputed information about elections globally. And we will admit to and own any mistakes we make," he wrote. "This does not make us an 'arbiter of truth.' Our intention is to connect the dots of conflicting statements and show the information in dispute so people can judge for themselves."
The order's inclusion of activities with China comes amid escalating tensions between the United States and Beijing, in particular over the handling of the novel coronavirus outbreak and China's treatment of Hong Kong.
The Chinese embassy in Washington did not respond to a request for comment from Newsweek about the inclusion of China as a justification behind the executive order.
Based on the draft copy, the order in effect directs the Secretary of Commerce to launch an effort through the Federal Communications Commission to craft new rules clarifying when platforms violate the immunity protections they receive under the Communications Decency Act—crossing the line from platform to the publisher.
Further, it seeks to ban federal spending on advertising with platforms that violate the "free speech principles" outlined in the order. It also outlines an effort to review "unfair or deceptive practices" by platforms and track bad actors.