Trump's Face Stamped on Russian Asbestos Products Tied to Putin: 'Donald Is On Our Side!'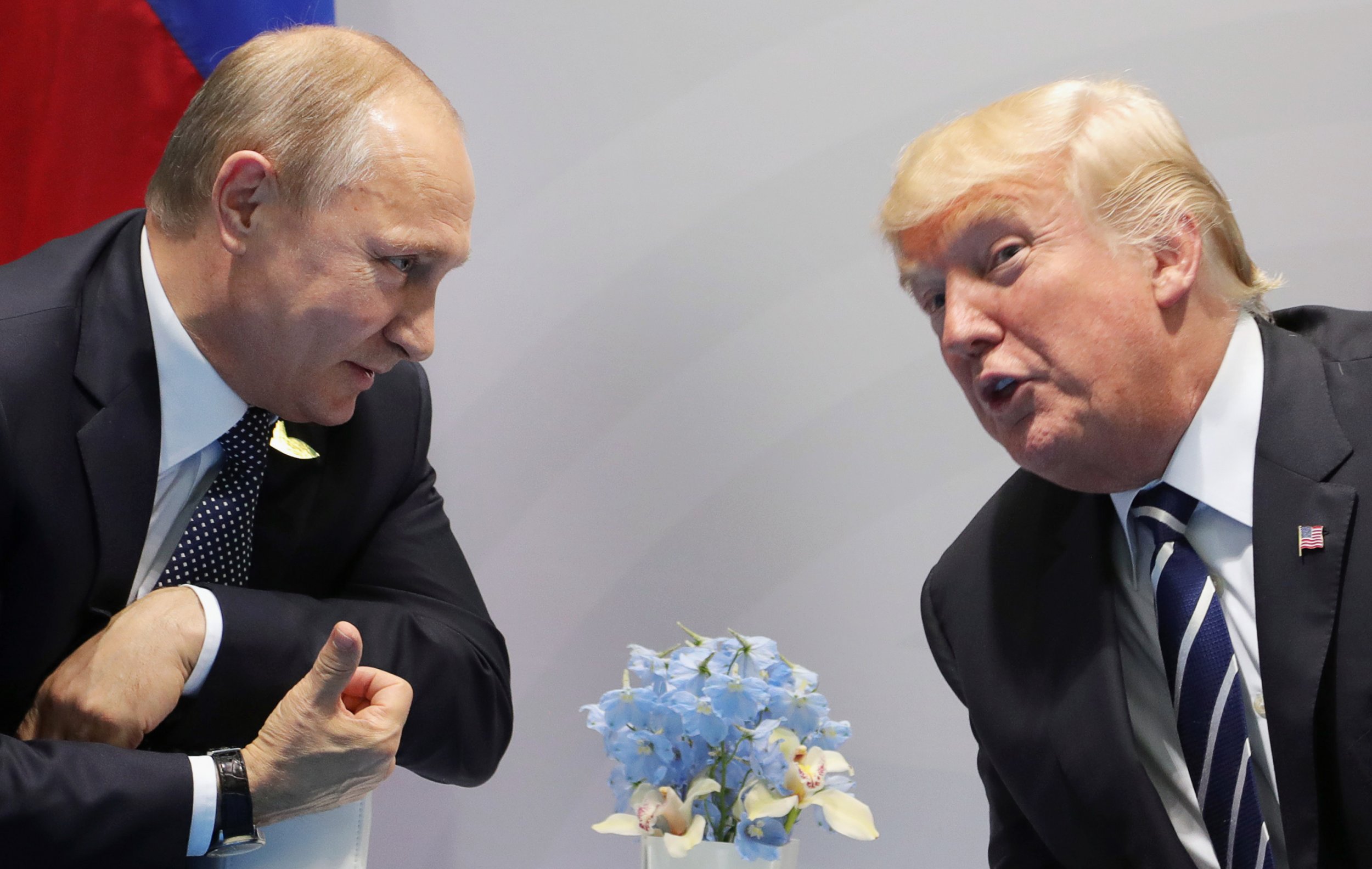 A Russian asbestos producer is stamping President Donald Trump's face on pallets of its product showing that he "approved" of the silicate material that has been classified as a known human carcinogen.
Related: Putin has 'grip' on 'frightened' Trump, former Fox News analyst says
Russian mining company Uralasbest, a leading asbestos producer and distributor, posted on Facebook photos of stacks of the product with "Approved by Donald Trump, 45th president of the United States," late last month, The Guardian reported Wednesday.
Uralasbest wrote, "Donald is on our side!" and quoted him previously saying that asbestos is "100 percent safe" after application. The company also thanked Trump for backing Scott Pruitt, "who declared that his agency would no longer deal with matters related to side effects potentially caused by asbestos."
Pruitt, who faced more than a dozen investigations, including his travel expenses and leasing a condo from a lobbyist's wife, resigned last week as administrator of the Environmental Protection Agency (EPA), citing "unrelenting attacks" against him and his family.
Before Pruitt's departure, the EPA decided against immediately banning new asbestos products and settled instead on evaluating new uses of the product.
Writing about Uralabest, The Center for Public Integrity said in 2010 that then-Russian Prime Minister Vladimir Putin "is their ally."
Trump, in his 1997 book The Art of the Comeback, indeed wrote that asbestos is "100 percent safe, once applied." He also wrote, "I believe that the movement against asbestos was led by the mob, because it was often mob-related companies that would do the asbestos removal."
Environmental groups have criticized Trump and the EPA for the asbestos decision.
"Vladimir Putin and Russia's asbestos industry stand to prosper mightily as a result of the Trump administration's failure to ban asbestos in the U.S.," Environmental Working Group President Ken Cook told The Guardian. "Helping Putin and Russian oligarchs amass fortunes by selling a product that kills thousands each year should never be the role of a U.S. president or the EPA, but this is the Trump administration."
Asbestos was once was commonly used for roofing and insulation in the U.S. There is evidence that, when disturbed, it can release fibers that can cause mesothelioma cancer and lung, larynx and ovary cancers. Russia is the remaining leading asbestos exporter to the U.S., after Brazil last year banned the product, as about 60 other countries already have.
The White House did not immediately respond to a request for comment from Newsweek.