Trump's Claims About Russian Election Hacking are Exhausting Ex-Intelligence Chief James Clapper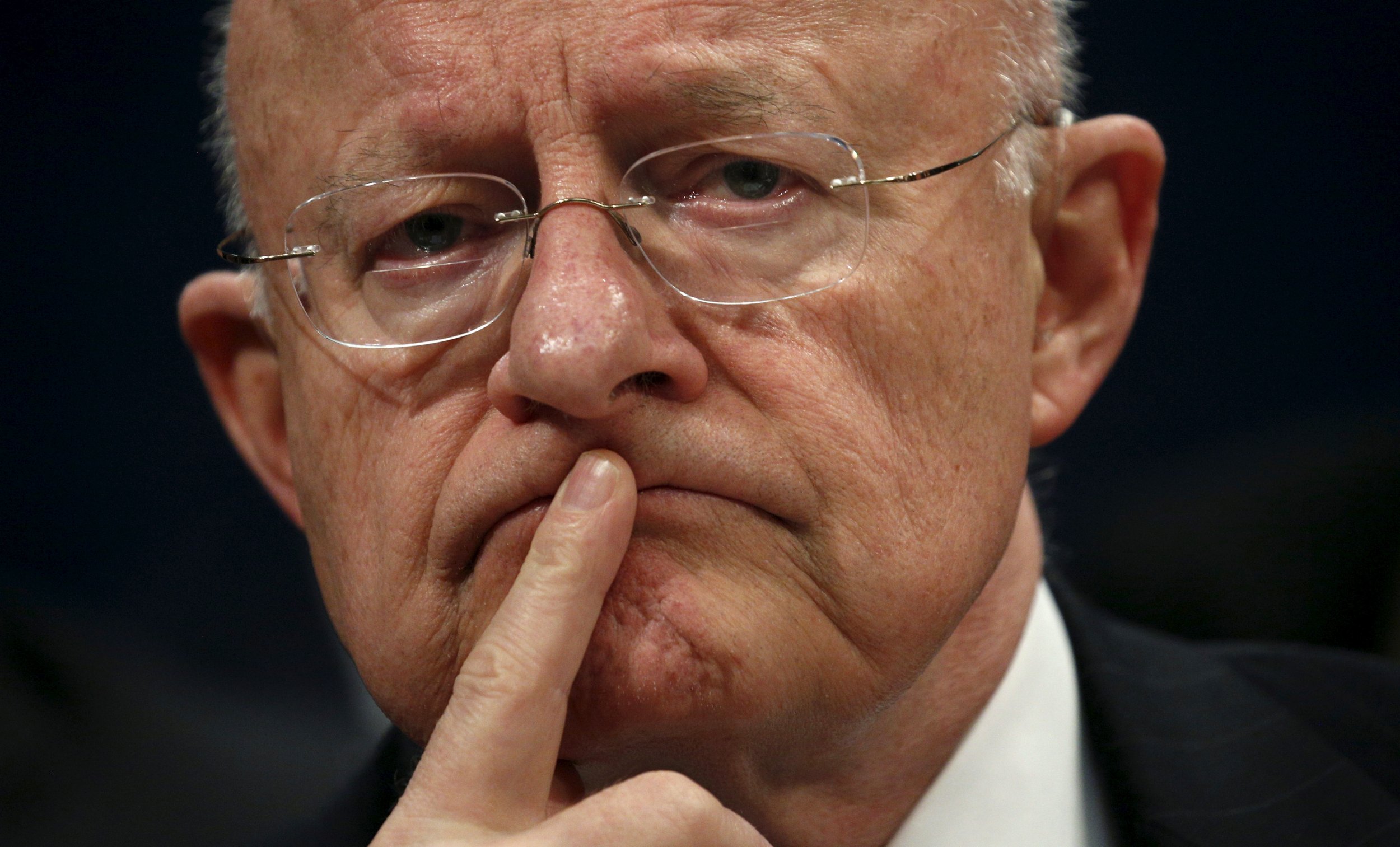 The former head of America's intelligence community appears to be getting a little tired of constantly correcting U.S. President Donald Trump's claims about Russian interference in the 2016 election.
Trump has repeatedly claimed that an American intelligence community assessment that Russia interfered in last year's election is false and while speaking in Poland Thursday said "other countries" could have been involved.
"I think it could very well have been Russia. I think it could well have been other countries. I won't be specific. But I think a lot of people interfere," Trump said. "Nobody really knows. Nobody really knows for sure."
Commenting on the comments during an appearance on CNN with anchor Wolf Blitzer, James Clapper, the former U.S. Director of National Intelligence (DNI), said: "As far as others doing this? Boy, that's news to me. We saw no evidence that there was anyone involved in this other than the Russians."
Last October Clapper issued a joint statement with Secretary of Homeland Security Jeh Johnson warning the "Russian Government directed" the compromises of e-mails from members of both of America's political parties.
In January this year Clapper put his name on a report compiled by multiple American intelligence agencies—including the CIA, NSA, and FBI—that found Russian President Vladimir Putin ordered a hacking and misinformation campaign to sway the election to Trump.
Read more: Uproar over Comey sacking continues as ex-CIA chief says U.S. institutions under threat from Trump
Since then Clapper has constantly refuted Trump's claims disputing that Russia could or could not have been involved.
In his exchange with Blitzer on Thursday he seemed exasperated with Trump's constant denial of Russia's campaign to meddle in the election.
In Poland, Trump also brought up how American intelligence agencies failed to accurately identify if Iraq had weapons of mass destruction before the disastrous 2003 invasion. Some within the CIA said there were no weapons of mass destruction, but they were ignored by the Bush administration.
"The intelligence community has done a lot of things to make sure that never happens again," Clapper said. "Because of that experience, and my having lived through it, that's why my confidence level is so high in the veracity and fidelity of the information that went into" the intelligence assessment about Russian hacking, Clapper added.
This isn't the first time that Clapper has had to correct a statement by the president. On May 8 Trump tweeted that the "Russia-Trump collusion story is a total hoax." The president also called the ongoing Russia investigations in Congress and the FBI a "taxpayer funded charade."
The same day Clapper gave testimony on Russia's election interference to a Senate Judiciary subcommittee that Russia interfered in the U.S. election. Trump tweeted that the former intelligence chief had absolved him of accusations his campaign team colluded with Russia.
Clapper was forced to speak out. "I don't know if there was collusion or not. I don't know if there is evidence of collusion or not, nor should I have in this particular context," he said during an interview on MSNBC just days after his testimony.
Trump also called the Russia investigation a "hoax" on June 22.
Earlier that month, Clapper—who has served in various senior intelligence posts under Presidents George H. W. Bush, Bill Clinton, George W. Bush, and Barack Obama—said he believes the Russia scandal "pales" in comparison to the Watergate scandal that brought down President Richard Nixon.
American institutions are under "assault" from the Trump administration, Clapper said