Trump's Favorite Right-Leaning Poll Shows the Least Popular President Ever Is Plunging Even Lower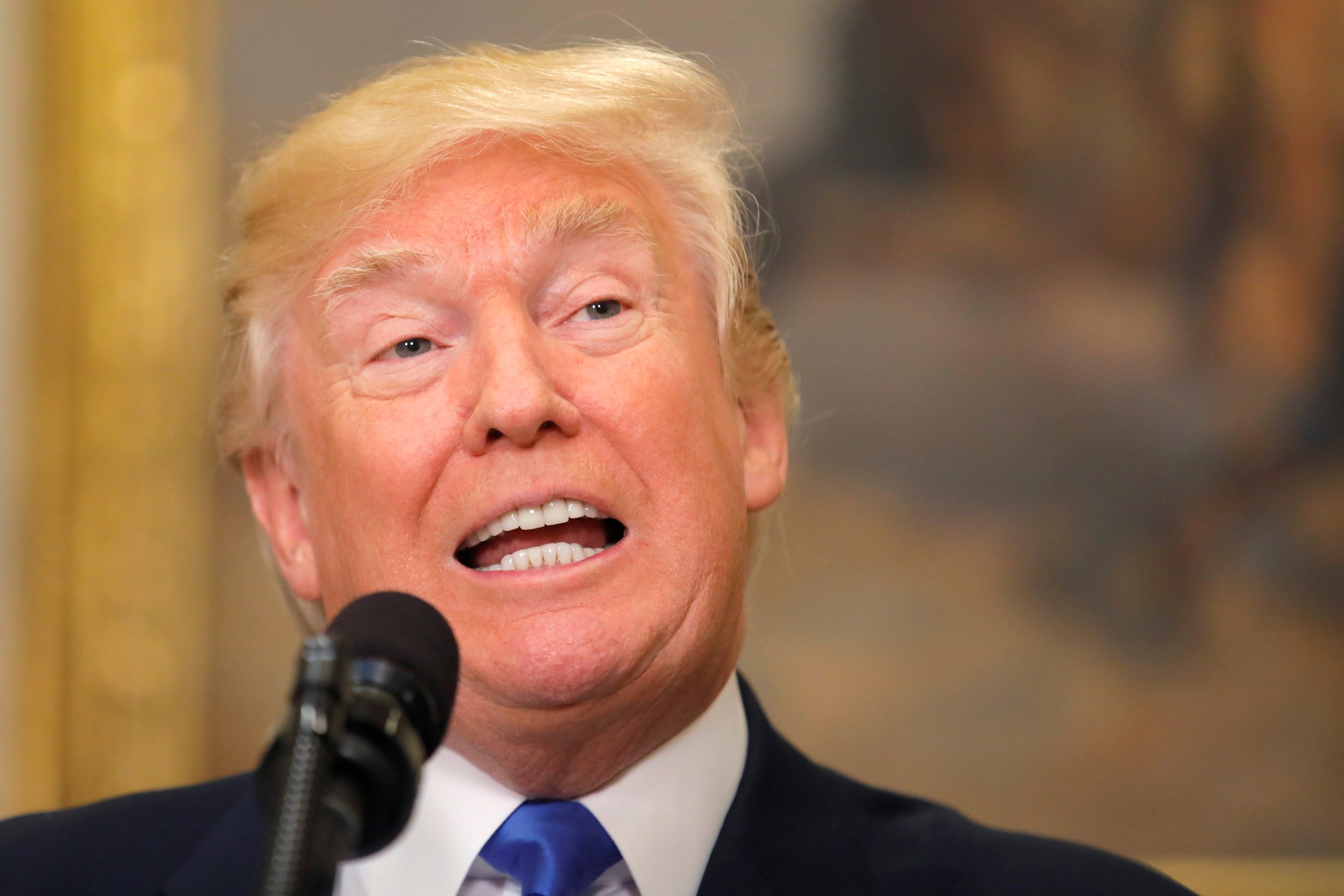 President Donald Trump is setting records—just not the kind he'd likely prefer to be known for.
On Monday, his approval rating hit an all-time low in the Rasmussen Reports daily tracking survey—a poll often criticized as being right-leaning, and one that he has touted in the past as being among the more accurate surveys when it found his popularity was relatively high. By Wednesday, Trump had sunk even further, to a new record low in the Rasmussen survey.
Trump's approval rating stood at just 38 percent Wednesday, down one percentage point from his previous all-time low Monday. Sixty-two percent of voters, a record high, said they disapproved of Trump, according to Rasmussen Wednesday. Prior to this week, the former reality TV star had never sunk lower than 41 percent approval in the Rasmussen poll. And in a bit of news that would likely irk a president seemingly obsessed with his predecessor, Rasmussen noted "Trump's overall approval numbers this week are lower than any Barack Obama received during his entire presidency."
In the past, the president has touted the firm's survey, which has typically found his approval rating to be a bit higher than among other pollsters. Rasmussen found in June, for instance, that Trump's approval rating had risen all the way to 50 percent, which is by no means stellar but is a good result for a president who has seen his popularity decline steadily since taking office. "Great news!" he tweeted at the time, the post accompanied by a graphic showing he had hit the 50 percent benchmark. Days later, he again praised the firm, posting: "The new Rasmussen Poll, one of the most accurate in the 2016 Election, just out with a Trump 50% Approval Rating.That's higher than O's #'s!"
But at about the same time, the weighted average from data-focused website FiveThirtyEight already had Trump's approval in just the high 30s. It's only gotten worse: FiveThirtyEight's tracker had Trump at a new all-time low of just 37 percent Wednesday. In the history of modern polling, no president has ever seen approval ratings so bad at this point in their tenure. Looking at day 195 of past presidencies (where Trump is now) just former President Gerald Ford comes close—and his approval rating was at 39.4 percent, according to FiveThirtyEight.
And in case Trump thought maybe it was just Rasmussen that had turned on him, other polls released Wednesday weren't kind to him either. A new survey from Quinnipiac University found his approval rating stood at just 33 percent, a record low for Trump in the poll.