Trump's Fight With California Over Sanctuary State Funding Heads To Appeals Court
President Donald Trump's bid to cut funding from states and cities that refuse to fully cooperate with U.S. immigration authorities is set to head to a federal appeals court.
A three-judge panel of the 9th U.S. Circuit Court of Appeals will hear the administration's defense that an executive order threatening to cut funding from so-called "sanctuary states," including California, was legal, the Associated Press has reported.
Trump has long threatened to withhold federal funding from California over its allowance of sanctuary cities, which prevent local law enforcement from cooperating with federal immigration authorities, previously calling the state "out of control."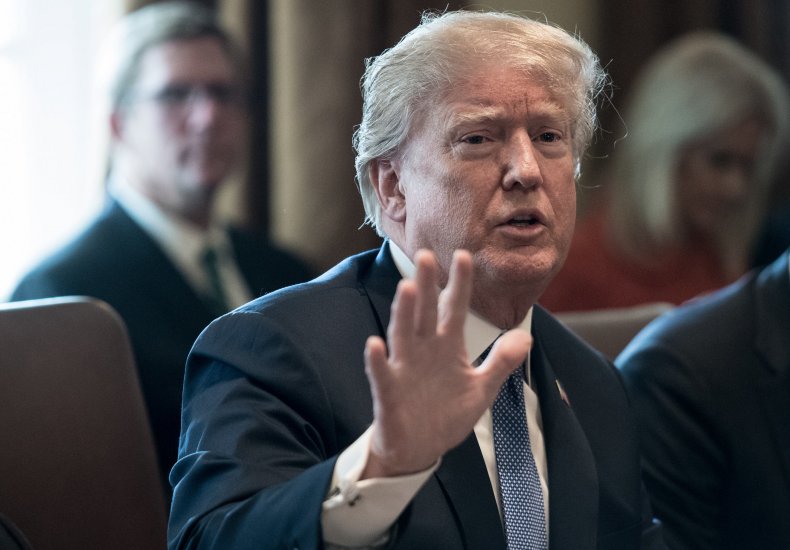 The administration has already sued California over three laws offering protection for undocumented immigrants.
In November, U.S. District Court Judge William Orrick said that the president did not have the authority to attach such conditions to spending approved by Congress.
The ruling was handed down as a result of lawsuits filed by California counties San Francisco and Santa Clara. Orrick said that the executive order could risk hundreds of millions of dollars in funding to the two counties.
The Trump administration has argued that its order only applies to a restricted amount of funding that already requires compliance with immigration law.
However, the order could also affect future grants if the administration receives permission to enforce it.
Read more: This California County Is Joining Jeff Sessions' Challenge of Sanctuary Law
In January, the Department of Justice revealed it was considering subjecting state and local officials to criminal charges if they introduce sanctuary policies to stop jurisdictions from cooperating with immigration authorities.
Immigration and Customs Enforcement Acting Director Thomas Homan threw his support behind the idea, telling Fox News's Neil Cavuto: "We gotta take [sanctuary cities] to court, and we gotta start charging some of these politicians with crimes."