Trump's Former DHS Chief of Staff Says President's Words Are 'Loaded Gun' and 'Permission' to Domestic Terrorist Groups
Miles Taylor, who previously served as the chief of staff for the Department of Homeland Security under the current administration, said that President Donald Trump's words have been a "loaded gun" and given "permission" to domestic terrorism groups.
Trump has faced significant backlash after he failed to condemn white supremacists during the first presidential debate with Democratic nominee Joe Biden on Tuesday evening. Instead of condemning them, he suggested they should "stand back and stand by," while claiming that left-wing groups are the cause of greater violence.
Taylor, a Republican, commented on the president's remarks during a Thursday morning interview with CNN.
"Donald Trump has created, in my opinion, the favorable conditions that have allowed these domestic terrorist groups to rise," the former Trump administration official, who worked at DHS from 2017 to 2019 after being appointed by the president, said. Taylor explained that administration officials "didn't want to pay attention" to right-wing extremists during his time at DHS, because they saw such groups as "a potential base of support."
"The president's rhetoric has served as a loaded gun for those groups, who have since taken his words as sort of permission to do what they're doing," Taylor said. "If you look at what happened in Charlottesville [in 2017], when the president said that there were 'fine people' on 'both sides,' those [white supremacist] groups celebrated it afterwards."
"Violent right-wing and racial supremacist groups celebrated it afterwards," Taylor reiterated.
Newsweek reached out to the White House and DHS for comment, but did not receive a response by the time of publication.
Despite previously serving under Trump, Taylor has since teamed up with Republican Voters Against Trump, a political initiative by current and former Republicans as well as former Trump voters to prevent the president's reelection. Taylor released a video with the group, condemning the president's leadership in August.
"What we saw week in and week out—and for me, after two and-a-half years in that administration—was terrifying," he said in the two-minute video.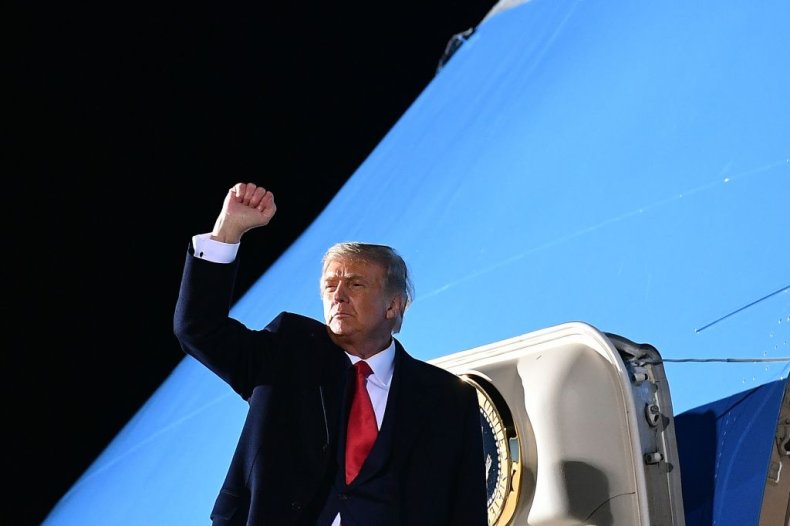 The former DHS official also wrote an op-ed for The Washington Post, in which he argued that "the country is less secure as a direct result" of Trump's actions.
"Trump showed vanishingly little interest in subjects of vital national security interest, including cybersecurity, domestic terrorism and malicious foreign interference in U.S. affairs," Taylor wrote. "How can you run a huge organization under those conditions? You can't."
Taylor is one of many current and former Republicans who have come out against Trump. The group The Lincoln Project has also brought together a network of conservatives against the president, including high-profile names like former GOP Chair Michael Steele. Numerous Republican ex-lawmakers—among them former governors and former members of Congress—have endorsed Biden, warning against reelecting Trump to another term.