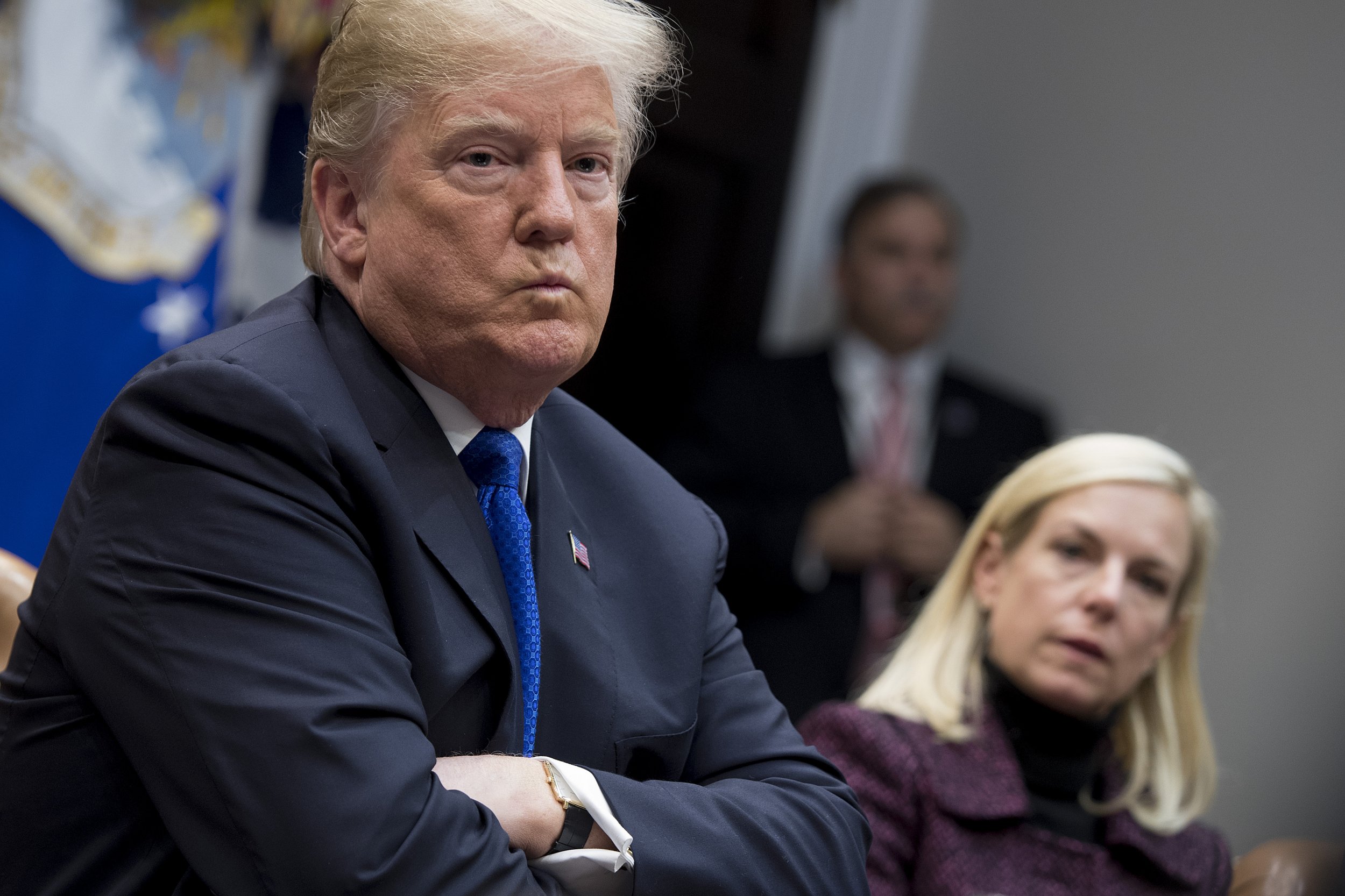 President Donald Trump referred to immigrants from Haiti and African nations as coming from "shithole countries," according to a report by The Washington Post on Thursday.
"Why are we having all these people from shithole countries come here?" Trump said, according to the publication and others who attended the meeting. He later suggested that the U.S. should bring in more immigrants from countries like Norway.
He later added, "Why do we need more Haitians? Take them out," according to the Post.
This isn't the first time the president has come under fire for comments about immigrants that critics have labeled as "racist."
Donald Trump kicked off his 2016 presidential bid by disparaging Mexican immigrants."They are not our friend, believe me," he said. "They're bringing drugs. They're bringing crime. They're rapists. And some, I assume, are good people."
According to The New York Times, Trump said during a meeting in June that Haitians "all have AIDS." The White House vehemently denied the report.
Trump said that Nigerian immigrants wouldn't ever "go back to their huts" in Africa.
In addition to immigrants, the president has also faced criticism for "racist" comments about people from other countries regardless of their immigration status.