Trump's Golf Game: President Has Apparently Claimed 19 Club Championships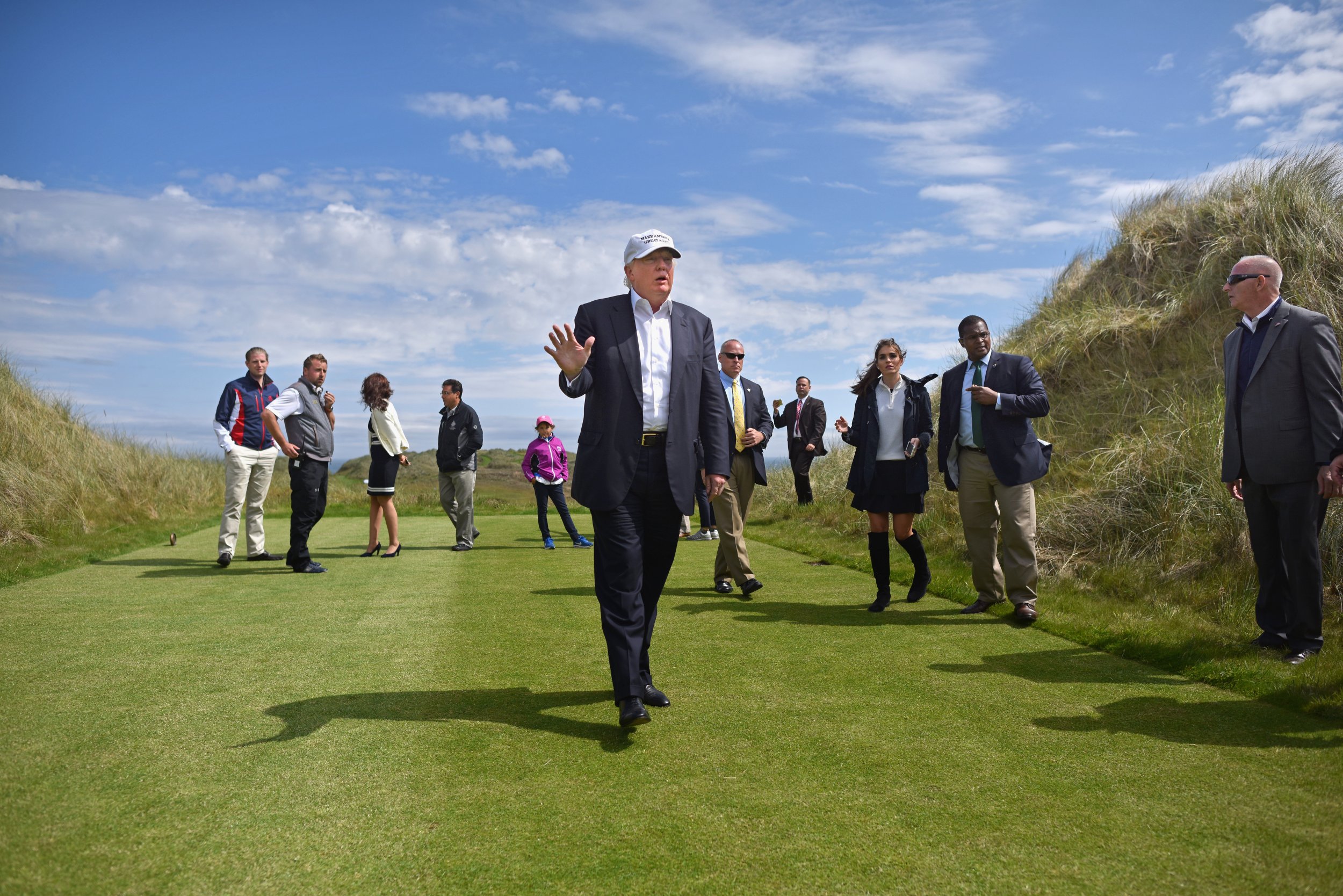 President Donald Trump is good at golf—but he may be overstating his talent a bit.
An article published Wednesday by CNBC looked at Trump's golf game, with quotes from legendary golfers like Gary Player and Tom Watson. But it also featured a throwaway line with a pretty remarkable claim.
"He even holds the title of 'club champion' at each of the 19 courses around the world with his name on it," the article says.
"I told him that if anyone beats him, he kicks them out. So he had to win," Player joked to CNBC about the titles.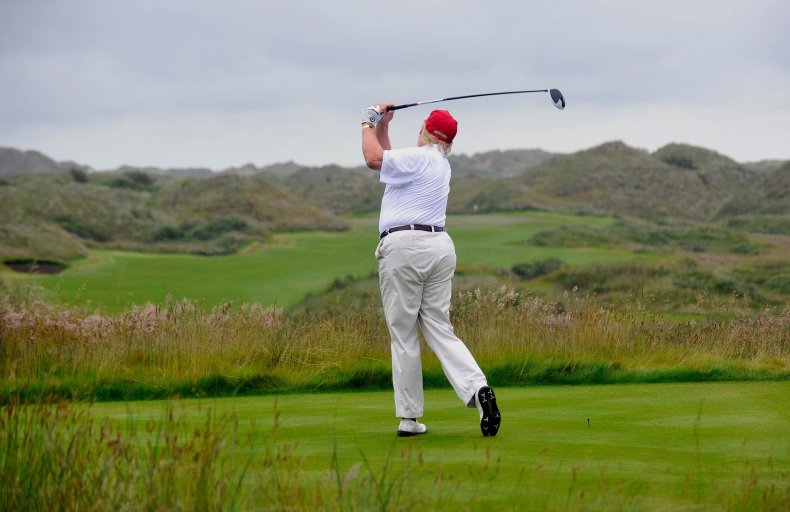 Again, Trump is good at golf—a fair bit of the CNBC article, titled "Golfers Say Trump Has the Best Game of Any President," featured professionals praising his game. But his game isn't perfect. The president is known to have a lot of power off the tee but struggles around the green, where the game requires a deft touch and attention to detail. And winning a club championship is hard. Trump has said it himself.
"You know, I've had great success," Trump told Time magazine in 2015. "Even in golf, I've won many golf club championships. I don't know if you guys play golf. But to win a club championship is hard, literally hard. And you have to beat scratch players. You got a lot of good players."
That's true. Elite, members-only clubs feature men and women who have the means to play very frequently at tough courses with the best equipment. Club tournaments are likely chock-full of scratch golfers, who typically shoot par over 18 holes. The CNBC article seems to suggest Trump currently holds a club champion title—an honor that is typically up for grabs every year—at each of his 19 clubs, which would be quite a feat (and likely one with logistical challenges involving quite a bit of travel). Past articles have said Trump claims to have won 18 or so championships total, which would be more realistic if still difficult.
The Washington Post this year poked holes in his championship boasts. For instance, the paper found that Trump claims the 1999 club championship at Trump International Golf Club in Palm Beach, Florida. But the club didn't officially open until 2000, and the president apparently won the title during a "soft opening" when only a few select members were allowed to compete in the tournament.
The Post article also found that Trump claimed on Twitter that he won the 2013 championship at Trump International but saw on a plaque at the club that the honor actually belonged to a man named Tom Roush. Trump spokeswoman Hope Hicks told the Post he actually won the senior championship, which is certainly an accomplishment but not the outright club title. He has apparently won the senior title a few times at his club in Bedminster, New Jersey, as well.
And that gets to the point of the 19-title claim about Trump. It seems a bit outlandish to believe a man in his 70s is hitting the links and thoroughly crushing his younger competition. It's not quite the same as the late North Korean leader Kim Jong Il famously making anywhere from five to 11 hole-in-ones in a single round of golf—but it would be quite an accomplishment on the links.
Maybe Trump has won 19 championships, and one at each of his clubs. It seems quite unlikely he's had the time to hold the title at each of his clubs right now. Like most things with Trump, it seems a layer of bluster conceals the truth.