Trump's High-Paying Private Club Members Land Government Jobs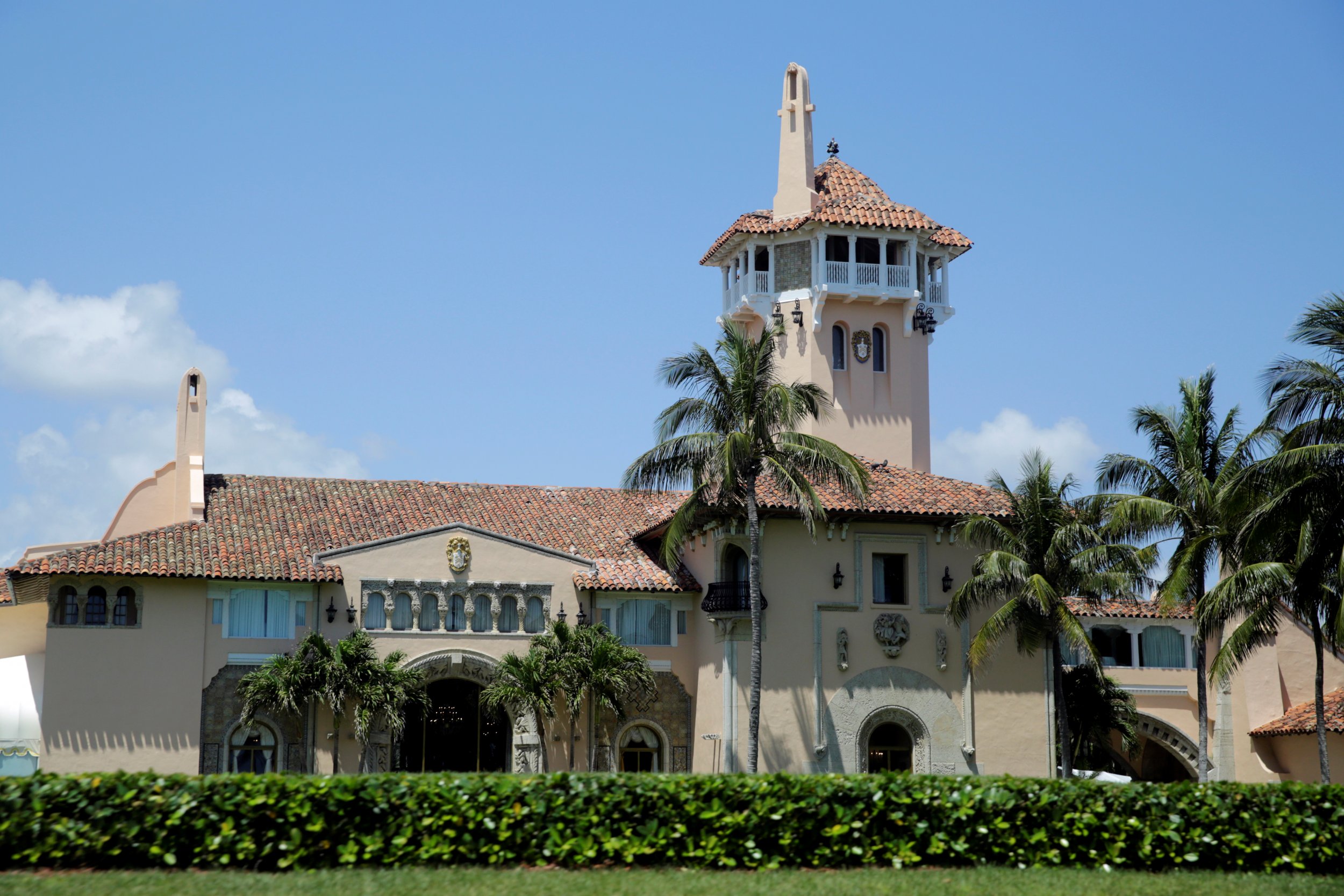 Members of Donald Trump's private clubs fork over hundreds of thousands of dollars to be part of them—and it appears to be paying off, literally.
It's not unusual for presidential campaign donors and supporters to land government jobs, but Trump is the first president handing senior administration roles and plum ambassadorships to members of his costly private clubs.
Initiation fees for Trump's various golf clubs and landmark Mar-a-Lago in Florida can be upwards of $100,000, and thousands more in annual dues to his companies that are held in a trust to ultimately benefit him. Trump's clubs earn him the most money, with the golf ones grossing about $600 million in 2015 and 2016, according to his financial disclosure reports that USA Today reported on Thursday.
Now at least five of his private club members paying top dollar are seeing benefits of their own.
Mar-a-Lago founding member Robin Bernstein on Tuesday was named as an intended Trump nominee for ambassador to the Dominican Republic. She speaks "basic Spanish," according to the White House press release. Trump was a client of Bernstein's insurance company and she told the Tampa Bay Times that his presidency brought star power to Mar-a-Lago akin to "a return to Camelot."
A member of the Trump National Golf Club outside Washington, Adolfo Marzol, was appointed as a senior adviser in the Department of Housing and Urban Development in May. Marzol's spokesman Jerry Brown said he joined the club before Trump purchased it in 2009 and that his membership had nothing to do with his hiring.
"The department is not concerned about health clubs or golfing clubs people have belonged to for 20 years," Brown told USA Today. "We consider that to be their private business."
Another member of Trump's golf club in suburban Washington, Barry Nigro, was named second in command of the Department of Justice's antitrust arm. Nigro also said his club membership had no bearing on his appointment and that he saw Trump once or twice while playing but has not spoken to him.
A member of the Trump National Golf Club in New York's Westchester County, Andrew Giuliani, in March was appointed as a White House public liaison assistant. He is the son of Trump supporter and former New York City mayor, Rudy Giuliani.
A member of Trump's Northern Virginia golf club, Callista Gingrich, is his new ambassador to the Vatican, and her husband, former House Speaker Newt Gingrich, is also a club member.
"It certainly appears that it does not hurt to be a dues-paying member of the president's golf clubs to end up with a position in this administration," Fred Wertheimer, president of the watchdog group Democracy 21, told the publication.
Past presidents have awarded big campaign donors with plum jobs in foreign embassies, and the amount they have raised keeps rising. Former President Barack Obama's appointees raised an average of $1.8 million each toward his campaign, according to the Guardian.
There is no specific government rule that prohibits someone who is a member of a private club to work for that president's administration, according to Richard Painter, who worked as an ethics lawyer under former President George W. Bush.
However, Painter, a member of the Citizens for Responsibility and Ethics in Washington board that is suing Trump for continuing to own his companies while he is president, said it is best for government workers to avoid doing business with their bosses.