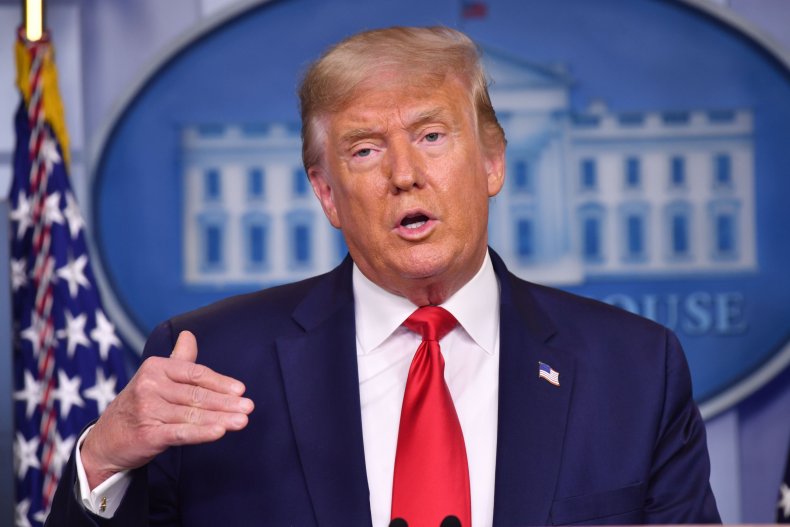 President Donald Trump is heading to visit his brother, Robert, in a New York hospital this evening before spending the weekend in New Jersey.
"He's in the hospital right now," Trump told reporters before his departure. "Hopefully, he'll be alright, but he's having a hard time."
The president declined to say what is ailing his youngest brother. Robert Trump, a retired real estate executive, previously worked for the Trump organization and has remained close to the president.
"We've had a great relationship from the beginning—day one," the president said Friday.
President Trump already had been scheduled to spend the weekend at his golf club in Bedminster, New Jersey, where he's expected to speak to a New York law enforcement group Friday evening. News of his detour to the hospital to visit his brother came Friday morning.
Robert Trump, 72, most recently came into headlines as the lead challenger against the publication of their niece Mary Trump's tell-all book about their family, Too Much and Never Enough.
Robert argued that the book violated a nondisclosure agreement Mary had signed as part of a family financial settlement after her father, Freddy, the eldest brother of the president, died.
During the battle over the book's publication, Robert Trump released a statement to reporters that said he was "deeply disappointed" in Mary Trump.
"Her attempt to sensationalize and mischaracterize our family relationship after all of these years for her own financial gain is both a travesty and injustice to the memory of my late brother, Fred, and our beloved parents," he said. "I and the rest of my entire family are so proud of my wonderful brother, the president, and feel that Mary's actions are truly a disgrace."
The Trump family and the White House has disputed the contents of Mary Trump's book.
In it, she recounts the relationship between Robert and Donald when they were young boys.
One Christmas, the kids received Tonka trucks, which quickly became Robert's favorite toys.
"As soon as Donald figured that out, he started hiding them from his little brother and pretending he had no idea where they were," Mary Trump claims in her book. "The last time it happened, when Robert's tantrum spiraled out of control, Donald threatened to dismantle the trucks in front of him if he didn't stop crying."
Instead, their mother stepped in and hid the trucks in the attic to stop the fighting, Mary Trump recounted.