Trump's ICE Pick Thomas Homan Warns Sanctuary State California 'Hang On Tight' Amid Immigration Crackdown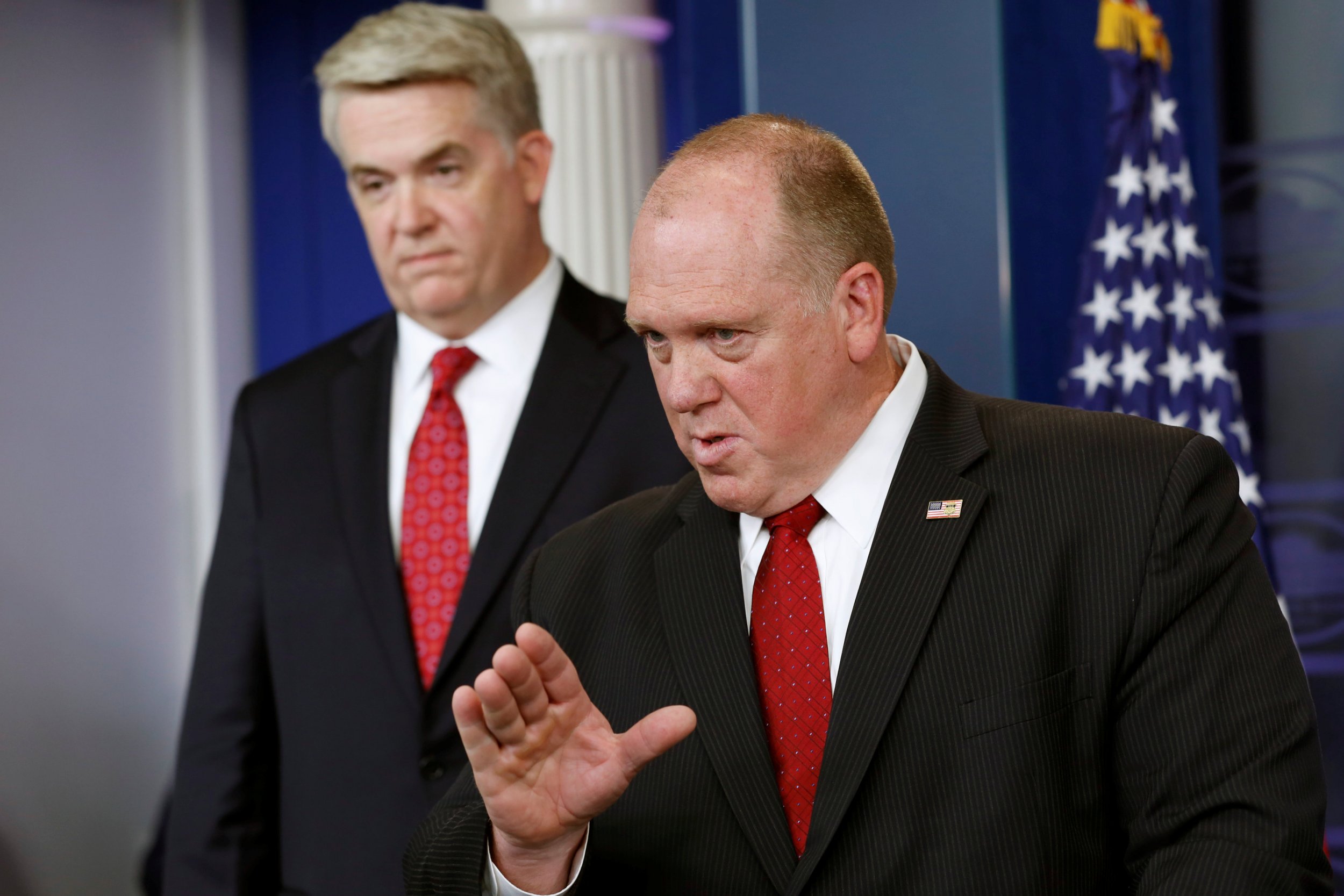 Donald Trump's pick to run Immigration and Customs Enforcement (ICE) has issued a chilling warning to California to "hang on tight" as he threatened a crackdown on so-called sanctuary cities, also suggesting politicians who back sanctuary status should be charged with crimes.
The department's acting director Thomas Homan on Tuesday evening spoke of a crackdown on places that have so-called sanctuary status, meaning there is a limit on how far local law enforcement will aid ICE officials.
In particular, Homan pledged California would see more ICE agents following its governor's October decision to give the entire state such status.
"We gotta take [sanctuary cities] to court, and we gotta start charging some of these politicians with crimes," Homan said in an interview with Fox News' Neil Cavuto, explaining he believed politicians who pushed sanctuary city legislation should be held "personally accountable" for their actions.
His comments came during a discussion on the move by California Governor Jerry Brown to sign into state law a bill giving the whole of California sanctuary status, in a move that appears to have infuriated immigration hardliner Homan.
"I think it's terrible–you got the state of California that wants to put politics ahead of public safety, ahead of officer safety. What they have done is forced my officers to arrest dangerous criminals on their turf, in their homes and places of business, rather than arresting them in the safety and security of a county jail. It's ridiculous to annoyingly and intentionally put law enforcement at risk," he said.
"If he thinks he's protecting immigrant communities, he's doing quite the opposite because if he thinks ICE is going away, we're not. There's no sanctuary from federal law enforcement. Matter of fact we're in the process now… I'm going to significantly increase our enforcement presence in California, we're already doing it."
"California better hold on tight. There's about to see a lot more special agents, a lot more deportation hours in the state of California," he added.
Homan, who has been acting director of the department since January and was announced as Trump's pick to permanently lead the department in December, has maintained a hard line on immigration, previously talking tough on undocumented immigrants when testifying before Congress in June.
"If you choose to enter this country illegally, which is a crime, you should be concerned. You violated a law in this country, and I'll tell you, you can't have it both ways," Homan said. "You can't be part of this country and not respect its laws."
Later in June, Homan said, "Sanctuary jurisdictions pose a threat to the American public by refusing to work with ICE and allowing egregious criminal offenders back into the community to put the lives of the public at risk."