Trump's Immigrant Grandfather May Have Failed Administration's Hard-Line 'Wealth Test' When He Came to America
The Supreme Court this week allowed the administration of President Donald Trump to move forward with implementing its hard-line immigration policy that would deny legal permanent residency to immigrants the government believed could require public assistance. However, it's not clear that Trump's own grandfather would have passed the stringent requirements if they had been in place back in 1885, legal experts said.
How Trump's new immigration policy—dubbed a "wealth test" by critics —will be implemented is still murky. But immigration agents would be tasked with analyzing an immigrant's educational level, English proficiency, finances and other factors to deem whether they should be eligible for permanent residency. If agents believed they were likely to use federal programs for the economically disadvantaged, such as Medicaid, their application would be denied.
By that measure, Friederich Trump, legal experts said, could have had a problem.
"If Grandpa Trump were to enter today it is far more likely that he would be deemed 'likely to become a public charge' or refused entry now versus then," Jesse Bless, director of federal litigation at the American Immigration Lawyers Association (AILA), told Newsweek. He noted that the new rules are "weighing 'negative factors' more heavily."
"If you put someone with the same set of facts as Grandpa Trump ... he would be far less likely to gain admission to the United States," Bless said.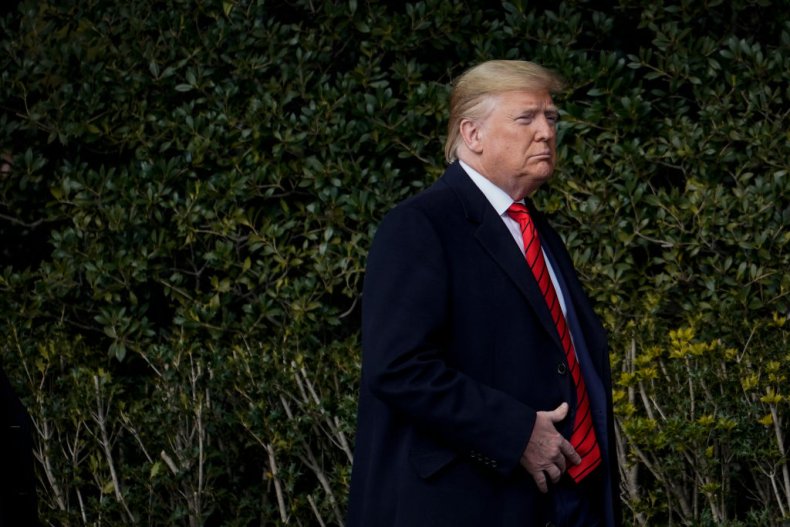 Friederich Trump came to New York from Germany in 1885 as an unaccompanied 16-year-old with only a suitcase of clothes, according to author Gwenda Blair's 2001 book titled The Trumps: Three Generations That Built an Empire. While he was literate in German, Blair has said that the president's grandfather could not speak English and had not completed secondary school.
"He didn't know English. He couldn't possibly have known English," Blair told The Washington Post back in 2018. "He didn't have anything like a high school diploma. He was literate, but in German."
Although Trump's grandfather initially worked as a barber, he went on to become a successful businessman and amassed a sizable fortune. This happened after he moved to the Northwest of the country during the Gold Rush era. He opened hotels, restaurants and taverns in mining towns in the frontier, becoming wealthy by the early 1900s.
Natalia Renta, senior policy strategist for the Center for Popular Democracy Action, told Newsweek in an emailed statement that it was "not clear" whether Trump's grandfather would have been negatively impacted by the new rules. However, she noted that the president's immigration policies have made it more difficult for immigrants like his grandfather to succeed.
"Trump's grandfather, as someone who came to the U.S. alone at 16 years of age with only one suitcase, is an example of how many people came to the U.S. with little or nothing and were given an opportunity to thrive," Renta said.
She added: "Many immigrants attempting to thrive in the U.S. are not given the opportunities that were central to Trump's grandfather being able to build a life here."
Bless noted that the Supreme Court's ruling is not the final word on the new rules. The legality of the rules is still being litigated in lower courts, but the top court decided that an injunction by a lower court should not stand as the litigation continues. The vote passed 5-4, with the conservative justices favoring lifting the injunction and the liberal judges voting for it to remain in place.
"Given the make-up of the court as it currently exists and the 5-4 decision that was issued [on Monday], strictly along partisan lines, the realist in me says that it's not likely we'll see a different result [if the case reaches the Supreme Court in the future]," Bless said. At the same time, he said he hoped that the judges would "cast aside their political ideology and rule on the merits themselves, objectively."