New Trump Immigration Order Has Led to the Arrest of Hundreds of Undocumented Immigrants for Minor Crimes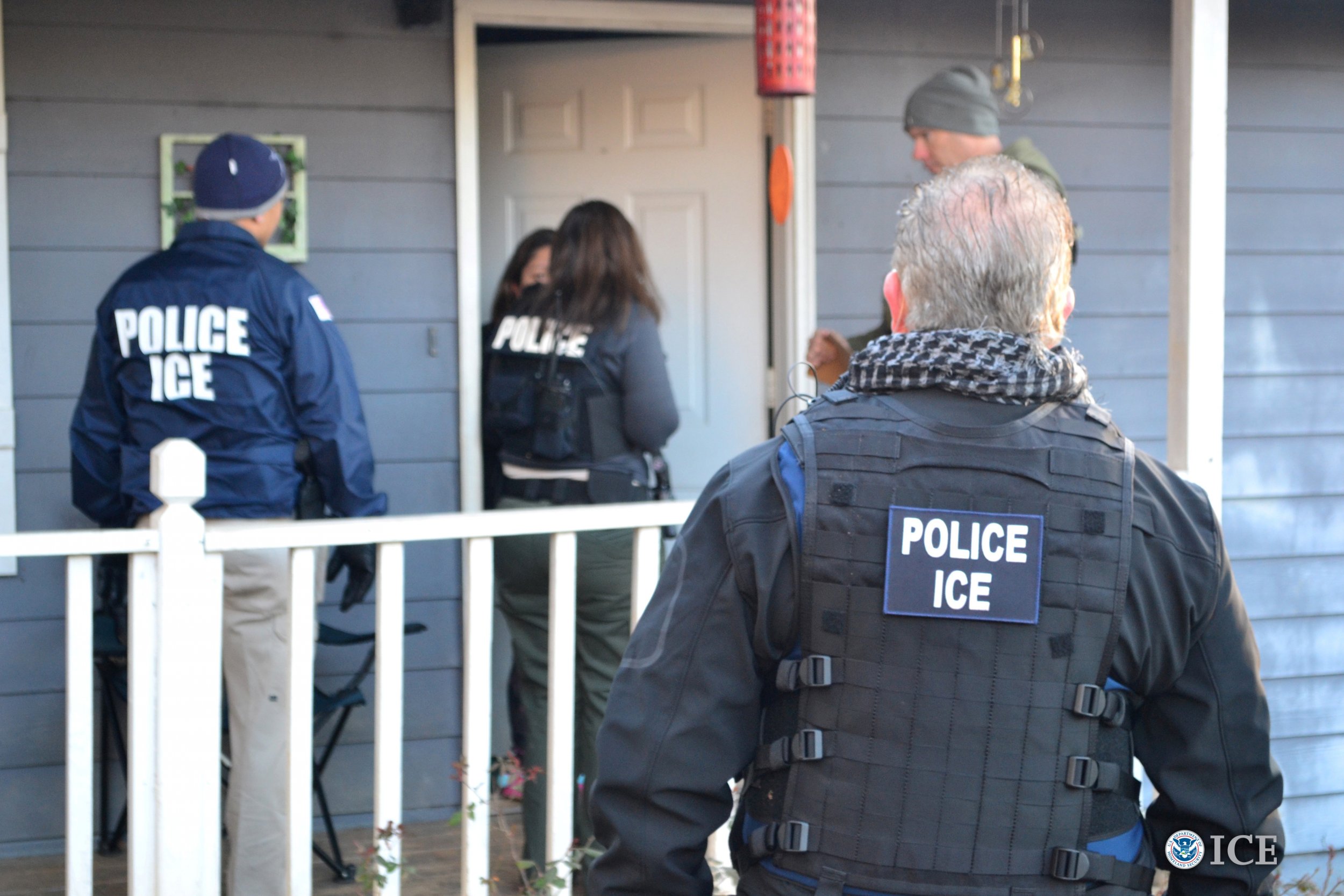 U.S. immigration officers arrested 367 undocumented immigrants in a country-wide blitz spanning several weeks in March and April. While many of those detained have criminal backgrounds, many are also not the "bad hombres" President Donald Trump said he was going to prioritize getting out of the country, raising concerns among civil rights groups who argue immigrants are being forced to live in fear.
A series of press releases issued in the first week of April show the large-scale coordinated efforts by U.S. Immigration and Customs Enforcement to round up immigration offenders in Texas, Oklahoma, Colorado, New York and Washington, D.C. Yet of the 75 people arrested during a three-day raid in North Texas and Oklahoma in the first week of April, 23 did not have criminal pasts. Of the 31 arrested in New York the same week, the most dangerous offense committed by 12 of them was driving under the influence. And 16 of the 153 people arrested during a two-week operation in southern Texas had no criminal history.
Those who had committed offenses faced charges on everything from aggravated assault, burglary, drug trafficking, child abuse, human trafficking and sexual assault. But many others had been charged with fraud, driving under the influence or marijuana possession, in other words, not exactly the dangerous criminals Trump said he would go after.
Trump signed an executive order on immigration on January 25 just days after he became president that pushed ICE agents to speed up deportations and outlined a focus on dismantling "transnational criminal organizations" that "operate sophisticated drug and human-trafficking networks and smuggling operations."
Read more: The hidden costs the rest of us pay for illegal immigration
Although 92 percent of the 240,255 people deported in 2016 under the Obama administration were convicted of a crime, the agency was at the time tasked with focusing on high-priority cases involving immigrants suspected of terrorism, espionage and being a member of a gang or organized crime ring. Offenses like a DUI were second tier, as were drug trafficking and sexual abuse.
But under the Trump administration, the priority has become all undocumented immigrants, no matter their criminal past. The Department of Homeland Security will no longer "exempt classes or categories of removable aliens from potential enforcement," explained Secretary of Homeland Security John Kelly in a February 20 memo. Immigrants who had overstayed a visa were also a priority, he said.
The policy shift has worried groups like the Southern Poverty Law Center, a nonprofit that fights for immigrants legal rights. "Detained immigrants who have legal counsel are 10 times as likely to succeed in their cases as those without," SPLC wrote in a Facebook post on April 4. But "only about 14 percent of those summoned before an immigration court have lawyers," they said.
Following the raids in Washington, D.C., La ColectiVA, a local rights group, protested Monday in front of ICE headquarters in Virginia. "We are here to say that we are watching, we are vigilant and we will not let our community members live in fear of deportation and of being abducted and separated from their communities," the group wrote in a Facebook post. They said families in the surrounding area were being "forced to live in fear" of being deported.
Some law enforcement leaders across the nation have expressed concern that more aggressive immigration tactics could lead to fewer undocumented immigrants reporting crimes. Los Angeles Police Chief Charlie Beck said sexual assault reports from the city's Latino population had dropped 25 percent in the beginning of 2017 compared with the same period during 2016. Drops were also seen in reports of domestic violence among Hispanic families, but were not seen in other ethnic groups. Police in Houston reported a similar 43 percent drop in cases of rape and other violent crimes.
"While there is no direct evidence that the decline is related to concerns within the Hispanic community regarding immigration, the department believes deportation fears may be preventing Hispanic members of the community from reporting when they are victimized," the Los Angeles police department said in a statement on March 21.