Trump's Impeachment Trial Is Over, but We Can't Wait Until November to Fight Back | Opinion
Voters are not fooled by the Republicans' dance around impeachment. We see the wrongdoing, the misuse of taxpayer funds and the injustices taking place every day. While we work to ensure our voices are heard in November, we won't stop fighting to hold President Donald Trump and his corrupt administration accountable for the harm they are inflicting on immigrants, communities of color, working families and women.
Now that Republicans have acquitted Trump, despite his crimes, Democratic lawmakers must provide a stronger check than ever on the White House. It is not the time to give up, and we cannot wait until November for change. Not when the lives and livelihoods of so many people hang in the balance.
Every policy and plan this administration has set forth is proof of where Trump's priorities lie: with big corporations and the wealthy. His tax plan is giving substantial tax cuts to billionaires and millionaires, and arming corporations with deductions and loopholes, while middle-class working families are living paycheck to paycheck. His attacks on the Affordable Care Act are threatening to put major insurance companies back in the driver's seat of our health care. His wrongful detainment of immigrants at the border is lining the pockets of private prisons. And his proposal to cut food stamps is putting hundreds of thousands of Americans at risk of going hungry.
Trump does not care about working families, immigrants and communities of color. Trump cares about the purse strings.
Before impeachment, we saw Trump increase the budget for the Department of Homeland Security by 12 percent, part of his concerted attack on immigrants. Instead of going toward oversight of border patrol agents or medical care for detained asylum seekers, the funds went to more agents, more private detention companies and an inane border wall that blows over in 40 mph winds. We also saw his enablers, including Senate Majority Leader Mitch McConnell, sit on numerous pieces of legislation, including the For the People Act, passed by the House of Representatives to root out corruption, bolster election security and reform our political system.
During impeachment, we saw Senate Republicans protect Trump, ignore the calls of 75 percent of Americans to hear witnesses and refuse to do what is best for democracy.
Now that the impeachment process is over, Democratic lawmakers must fight harder than ever to make this administration serve the people.
They will not be fighting alone. Across the country, voters of color, immigrants, women and young people are coming together to end Trump's divisive tenure and hold him and his cronies accountable.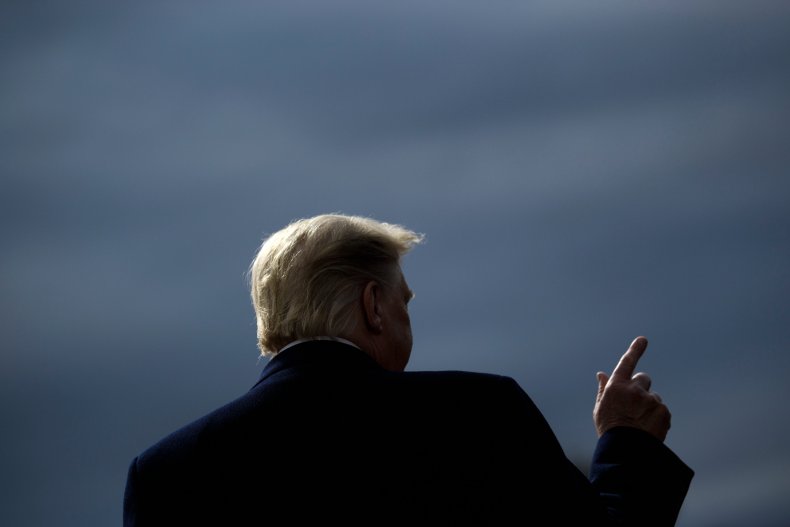 My organization, Community Change Action, believes voters—especially black, brown, young and women voters—are essential to stopping the president's greed and cruelty. In 2018, voters demonstrated the change we need by turning out in unprecedented numbers at the polls and calling on congressional leaders to fight the corrupt and dangerous policies of the Trump administration. In 2019, we partnered with CASA in Action and flipped the Virginia Assembly for the first time in a generation, by showing up and rejecting hate in all its forms. In 2020, we are working to reshape the electorate so we all have a say in holding elected officials accountable.
We cannot simply wait until November. There is work to do now.
Let's all commit to stand strong, push hard and fight with more vigor to prevent this administration from doing further harm and work to ensure everyone, regardless of where they live or where they are from, can thrive.
Lorella Praeli is president of Community Change Action, a national social justice organization, building power from the ground up with low-income communities, especially those of color.
The views expressed in this article are the writer's own.