Trump's Independence Day Tweet Features Baptist Choir Singing MAGA Just for Him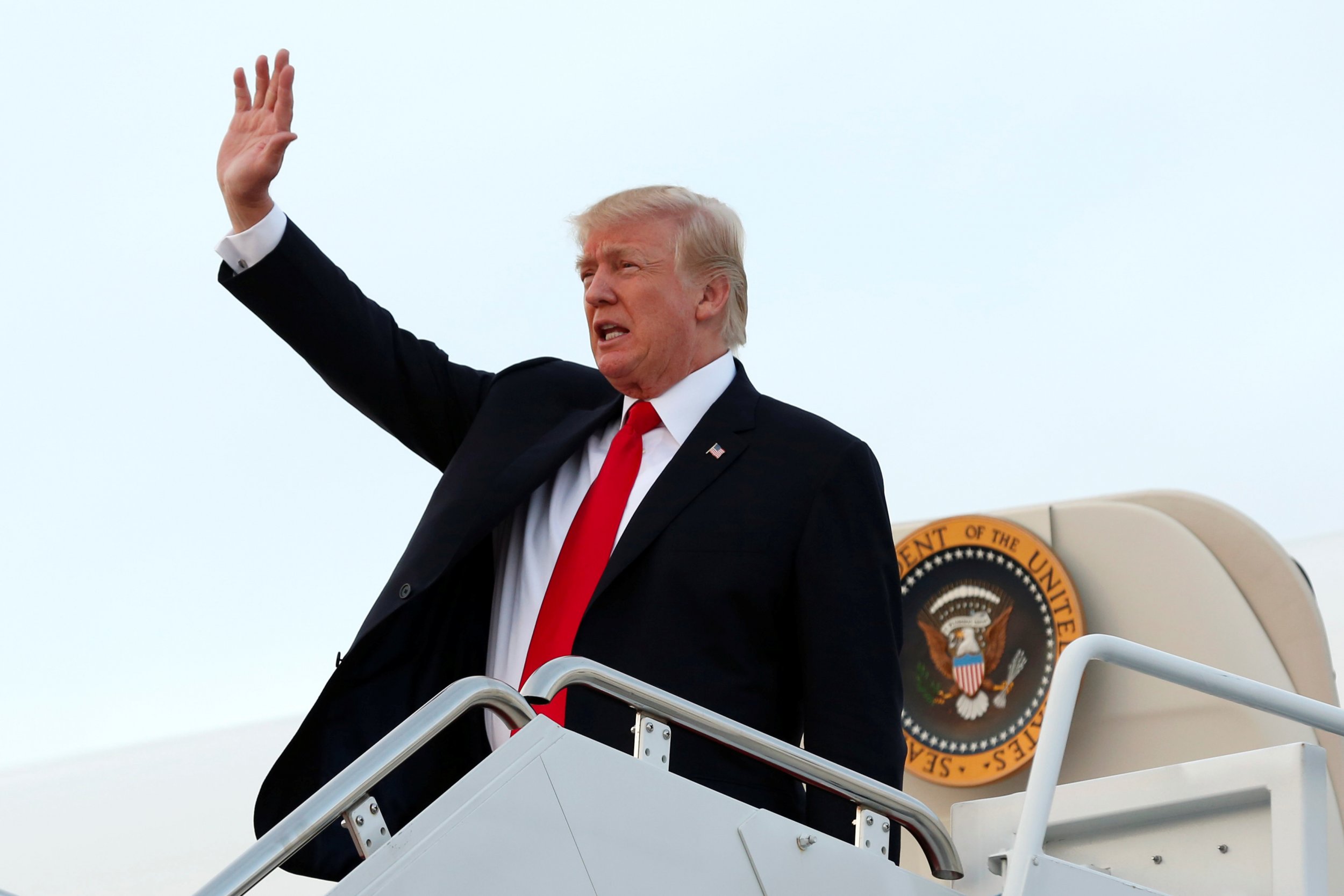 On President Donald Trump's first Independence Day as president he tweeted out a song written just for him, one that celebrates his administration.
Last weekend the First Baptist Church in Dallas performed a new song penned in honor of the president at the "Celebrate Freedom Rally" at the Kennedy Center in Washington, D.C.
The piece is titled: "Make America Great Again."
It is intended to be sung by Evangelical church choirs and is primarily a refrain of its title. But it also features the lyric "lift the torch of freedom all across the land / Step into the future joining hand in hand."
During the rally, Trump attacked the media, stating "the fake media is trying to silence us, but we will not let them."
"The fake media tried to stop us from going to the White House. But I'm president, and they're not," he continued. "The fact is the press has destroyed themselves because they went too far. Instead of being subtle and smart, they used a hatchet."
Read more: Trump's America is 'no friend' says German's Angela Merkel ahead of 'thorny' G20 summit
The event was meant to highlight the Trump administration's work with veterans but also had elements of an Evangelical service.
The song was written by Gary Moore, former Minister of Music at First Baptist Dallas. The song is intended as a song of worship and has been made available under a Christian copyright license.
During his speech Trump praised the choir. "Your music honors our heroes more than words will ever do," Trump said.
First Baptist Dallas megachurch Pastor Robert Jeffress also spoke at the rally. He was an early Trump supporter.
But not all Evangelicals were pleased with the song. "The problem is that it has been adopted by a significant portion of the evangelical church. It's their mantra, their creed, and their prayer, and they shout it out with nationalistic fervor," writes Jonathan Aigner, Director of Music Ministries in a Presbyterian Church in Houston, Texas, on the Christian website Patheos.
"Pledging allegiance to God and to America in the same breath," Aigner wrote, "melding together the kingdom of God and self, they pray a blasphemous prayer to a red, white, and blue Jesus."
Make America Great Again lyrics:
Make America great again
Make America great again
Lift the torch of freedom all across the land
Step into the future joining hand in hand
And make America great again
Yes make America great again.
Americans from ev'ry corner of this blessed land
Come together with one voice
Help us take a stand
Following the vision to make her proud and grand
And make America great again
Make America great again
Like the mighty eagle that is rising on the wind
Soaring t'ward our destiny
Hearts and voices blend
With a mighty melody oh let the song begin
And make America great again
Make America great again
Each and every state
Make America great again
Make America great again