Trump's Inhumane, Wealth-Based Green Card Rule Would Hurt Immigrants Like Me | Opinion
On July 26, 2016, I received the best news of my life. It came in the form of an email from my immigration attorney: "Taif, today I received the official notice of your grant of permanent residency."
I had gotten my green card. I was finally going to see my family.
If I had been waiting for that email today, I'm not sure it would ever come. That's because the Trump administration is now proposing a policy that would target legal immigrants by limiting their access to green cards based on their financial resources. It would make life harder for countless immigrants in countless ways—not least by making it significantly more difficult for immigrants to reunite with their families.
At the time I received the news from my attorney, my family had been separated for more than 12 years. After an unknown terrorist group kidnapped and presumably killed my father in November 2006, my family was forced to leave our home in Baghdad, Iraq, in the middle of the night. We were ultimately resettled in four separate countries, covering the span of the globe.
The Trump administration, which coined the phrase "extreme vetting," has long called for enhanced screening of immigrants. But I know from my experience in coming to America that vetting of immigrants is already extreme.
The process to obtain my green card was demanding. While it was ongoing, I was not permitted to leave the United States, as doing so would have nullified my application and forced me to start over. So I waited for many years and through many court cases, biometric screenings and legal documents. Each step proved to the U.S. government that I am not a threat to security. Each step brought me closer to my dream of seeing my family again.
That dream was granted when I received the news of my green card. Shortly after July 2016, I traveled to Sydney, Australia, where some of my family members had resettled. My sister and mother were waiting at the international arrivals area. We ran to one another. In that moment, I felt the overwhelming joy of reunion, mixed with the deep concern over the unjust forces that had kept us apart for so long.
Despite the vetting process that I had endured, during my time with my family in Australia, I felt proud to be an American. Even though I am not yet a citizen, I feel American. I have embodied and cherished this nation's values of liberty, freedom of religion, justice for all and the pursuit of happiness. And I am proud to represent this country as a permanent resident. Not only was my green card a ticket to reunite with my family; it was also a symbol of the sacrifices that I am proud to have made to be an American.
Today, I watch in despair, as so many others do, as the Trump administration threatens to limit legal immigrants' access to green cards. It is not only family reunions that are at stake. The proposed policy would implement an inhumane, wealth-based immigration system that categorizes immigrants based on their income and social status. The policy would punish poor immigrants who might have relied on federal assistance programs, such as food stamps, to survive.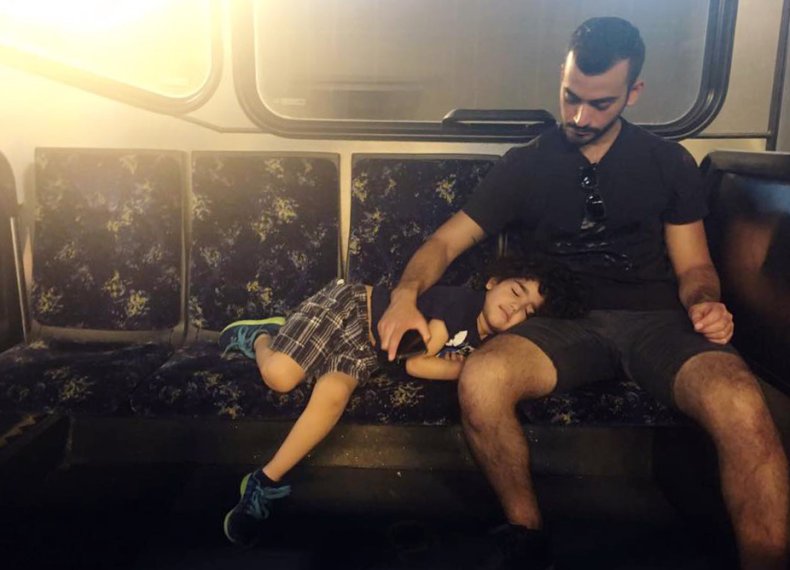 Since its unveiling in 1886, the poem that graces the Statue of Liberty has read: "Give me your tired, your poor, our huddled masses." Over a century later and in stark contrast later, U.S. Citizenship and Immigration Services acting Director Ken Cuccinelli declared: "Give me your tired and your poor who can stand on their own two feet." This is unacceptable and un-American. When given an opportunity to come and live in the United States, immigrants use that opportunity to not only create a better life for themselves and their families, but also to benefit all Americans.
I fully understand that becoming an American citizen is a privilege. It is not owed to anyone. But the granting of that privilege ought to be based on basic tenets of human dignity and respect. And immigrants—all immigrants—deserve to be treated with dignity and respect. Our value is not conditional on the size of our bank accounts.
We cannot let bigotry define who we are as a nation—who we, you and I, are as Americans.
Taif Jany is a policy entrepreneur at Next100, a new startup think tank built for and led by progressive next-generation leaders.
The views expressed in this article are the writer's own.