Trump's Interior Secretary Ryan Zinke Took Flights on Private and Military Aircraft, Report Says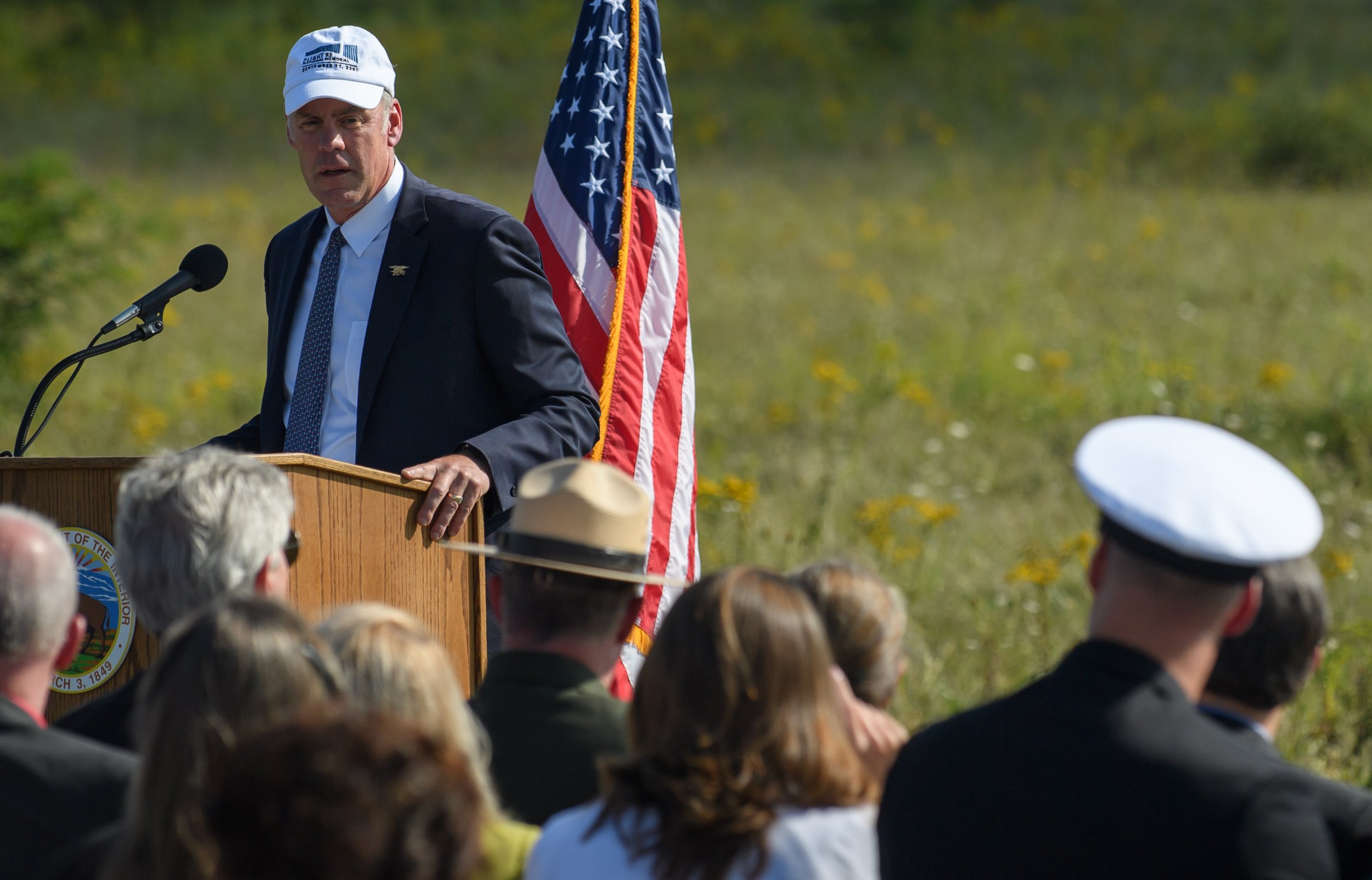 Interior Secretary Ryan Zinke and his staff traveled on military or private aircraft, including a $12,000 charter plane he used to attend events in Montana as well as non-commercial flights in the Caribbean, Politicoreported citing documents and Interior Department spokeswoman Heather Swift.
Zinke becomes the fourth senior member of the Trump administration who has traveled on private planes using taxpayers' money, alongside EPA Administrator Scott Pruitt, Treasury Secretary Steven Mnuchin and HHS Secretary Tom Price, Politico added.
Price, who promised to reimburse part of the hefty price tag from his itinerary — more than $400,000 according to Politico – drew the ire of President Donald Trump. However, it is uncertain whether Trump would fire Price, despite saying that he's "not happy" with the HHS secretary.
Swift told Politico that Zinke's military or non-commercial plane trips were booked because they were not able to find commercial flights that could best fit Zinke's schedule, adding also that his flights were "pre-cleared by career officials in the ethics office." The spokeswoman said she hasn't discussed with Zinke whether he would return the cost of his flights.
Zinke and his aides traveled from Las Vegas to Glacier Park International Airport in Kalispell, Montana, on June 26. Zinke and his staffers then took a 20-minute drive from the airport to his home in Whitefish, a resort town. The overall cost of this trip was $12,375, according to Swift. Commercial flights between Las Vegas and Glacier International cost several hundred dollars a ticket, Politico cited travel planning websites.
One example of Zinke's itinerary was his attendance at the Western Governors' Association annual gathering in Whitefish on June 27. Later that day, he went fishing while being interviewed by Outside Magazine. Zinke and his aides traveled back to Washington D.C. on commercial flights the following day, according to records cited by Politico.
On March 31, the Interior Department commissioned two flights for Zinke and staff from St. Croix to St. Thomas in the U.S. Virgin Islands to join the centennial of the Danish government handing the territories over to the U.S. Later that day, two additional flights were charted to return to St. Croix, Politico reported.
Other uses of non-commercial flights included a trip in a military aircraft to Norway with his wife, Lolita, in May. From there, they used a military plane to Alaska for events hosted by the Senate Energy and Natural sources Committee. Zinke, however, paid for his wife's part of the trip.
He also made use of military and Bureau of Land Management helicopters to review New Mexico's Organ Mountains monument in June and Nevada's Basin and Range National Monument in July, respectively.