Trump's Irish Golf Course Lost Money Three Years in a Row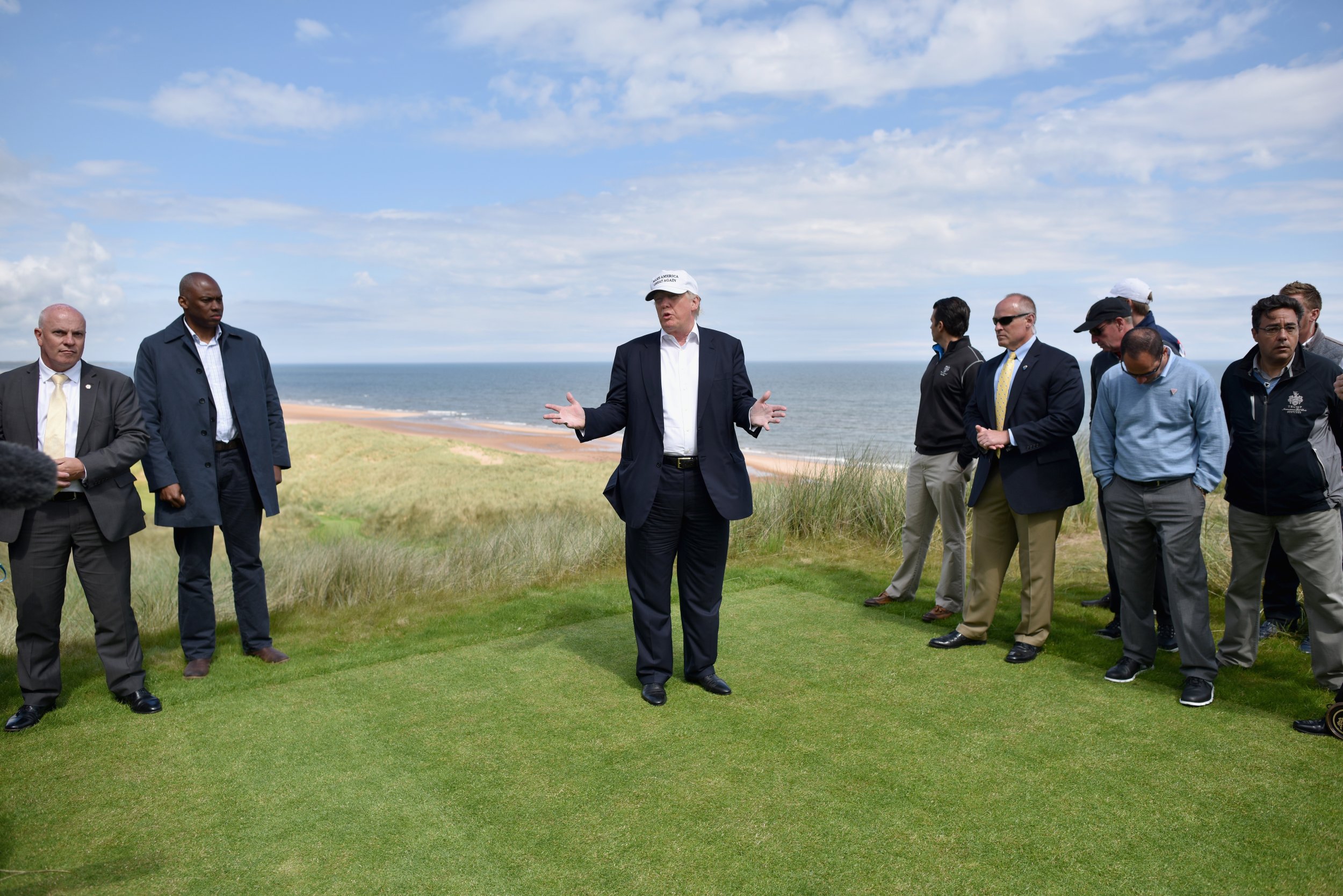 President Donald Trump's golf course in Ireland lost money for the third year in a row in 2016, becoming the latest of his properties to struggle as its owner campaigned and won the White House.
The course, Trump International Golf Links Ireland, took a $2.3 million hit for the year, according to documents recently filed with the Irish government, according to The Irish Times. The Trump Organization bought the property on Ireland's west coast in 2014 and spent more than $32 million in renovations before opening it in 2016, The Washington Post reported.
But 2016 wasn't all bad for Golf Links — it's revenue increased by 30 percent, and it's operating losses were only half of what they'd been a year prior, according to figures provided by the golf club to The Post.
The losses for 2016, however, were just 15 percent lower than what they'd been in 2015 when the course was under heavy renovations.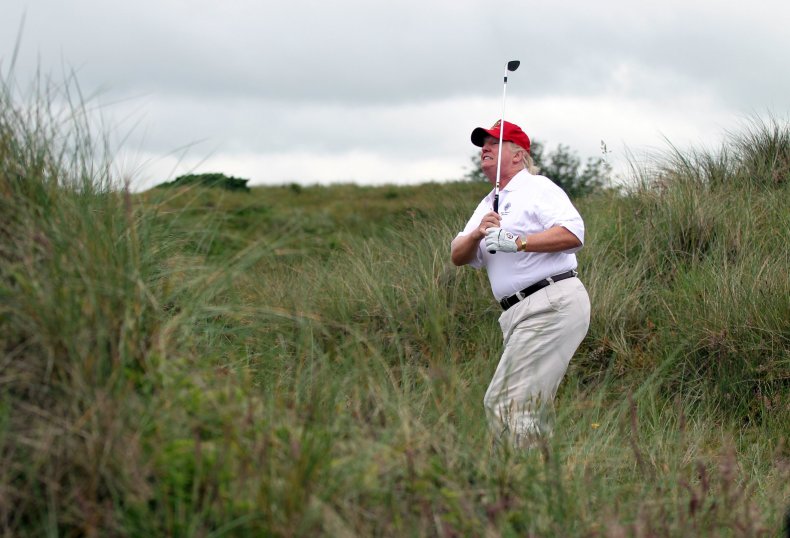 The annual filing to Irish regulators did not specify a reason for the losses, but said it was "confident [of] the return operating profits in 2017."
Donald Trump's son, Eric Trump—who is now helping run the Trump Organization—told The Irish Times, "it is incredibly gratifying to see our vision for Trump Doonbeg come to life. I continue to be impressed by the beautiful product and the business improvement at the property."
The club's manager told the Irish newspaper that he also predicted the club would lose money overall in 2017. These figures will not be filed until late 2018, according to The Post.
The Irish course isn't the first Trump golf club to lose money—recent government data has revealed that at least four of his properties are struggling.
In Scotland, the commander-in-chief's two golf courses reported that their losses doubled in 2016 to more than $24 million combined. And in California, Trump's course outside of Los Angeles reported its 2017 totals to be the lowest since 2011. In New York, the president's Bronx course also reported declining revenue, according to The Post.
The location of the struggling properties may have something to do with their pains since Trump is not popular in Europe and all of the struggling courses are located in liberal areas. But Trump's ascension to the presidency has not been all bad for his real estate—his hotel in Washington, D.C. reported surging profits and his Florida luxury resort, Mar-A-Lago, raised membership fees as members now have the unique opportunity to interact with the president.