Trump's Inner Circle Sees Ivanka As His Wife and Hope Hicks As His Daughter, Book Claims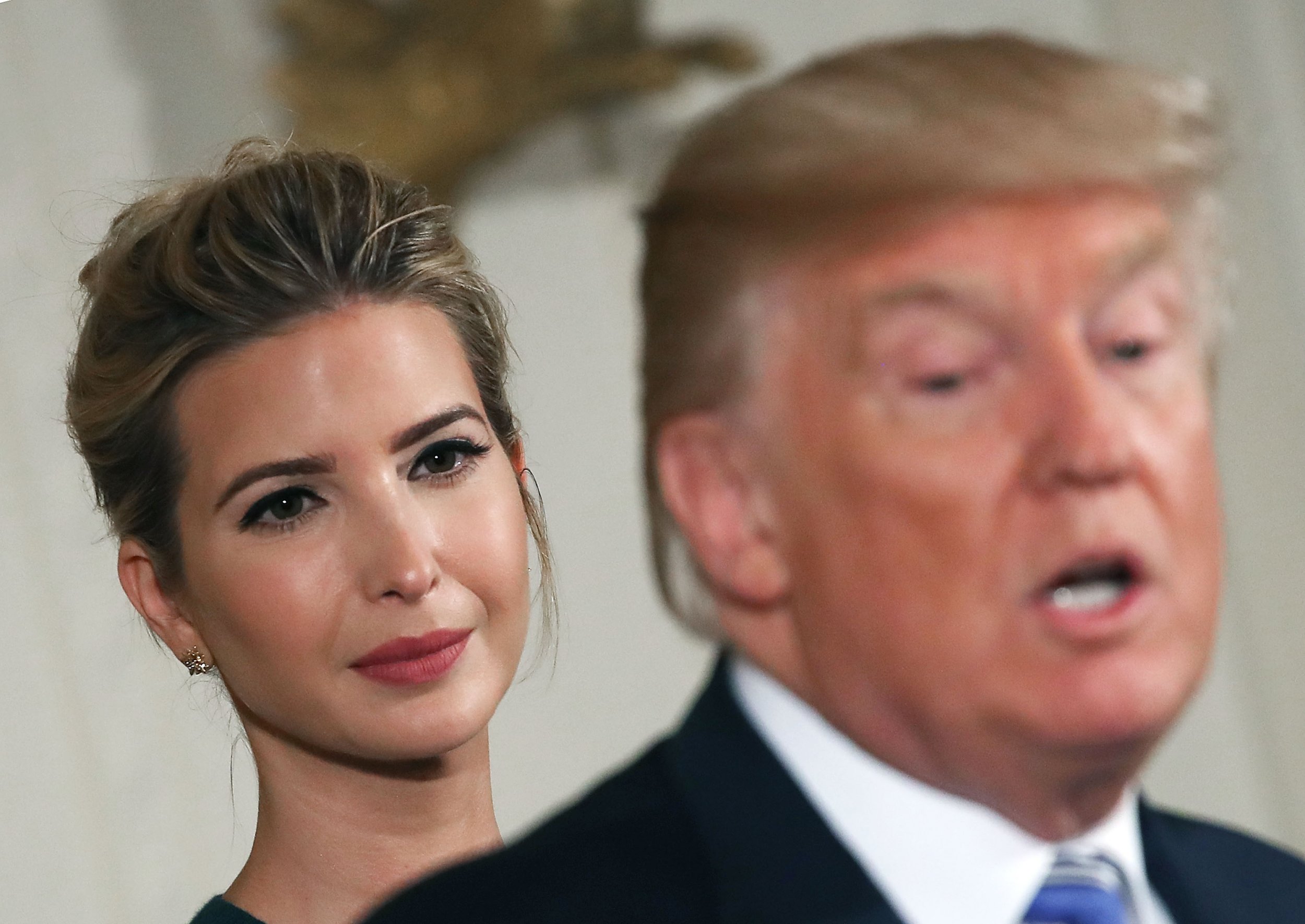 Donald Trump's relations with the women in his life have come under scrutiny in a new book about the president that alleges he treats his communications director like his daughter and his daughter like his wife.
Related: Trump told Hope Hicks she was "the best piece of tail" Corey Lewandowski would ever have, book claims
In an excerpt from Michael Wolff's Fire and Fury: Inside the Trump White House, it's alleged that Trump has a paternal relationship with his communications director Hope Hicks, while eldest daughter Ivanka has long been viewed as the real first lady.
Hicks and Trump had a very close relationship that Trump's inner circle came to view in familial terms. "[Hope] Hicks was in fact thought of as Trump's real daughter, while Ivanka was thought of as his real wife," the book states.
Indeed, despite the book also claiming that Trump referred to Hicks as "the best piece of tail" Corey Lewandowski would ever have—referencing the rumored on-off relationship between Hicks and Trump's former campaign manager—Wolff claimed that the president "seemed to treat Hicks in a protective and even paternal way."
Hicks has long been viewed as a favored member of the president's inner circle, largely thanks to her ability to survive the culls that have befallen other trusted members of Trump's team. Brad Parscale, the digital director for Trump's 2016 campaign, similarly thinks of Hicks's relationship with Trump as familial.
"She has a great 'Trump radar' [in] understanding how he thinks... She loves him like a father in some ways, and I think that is an important loyalty to the family," he said in a November interview with Newsweek.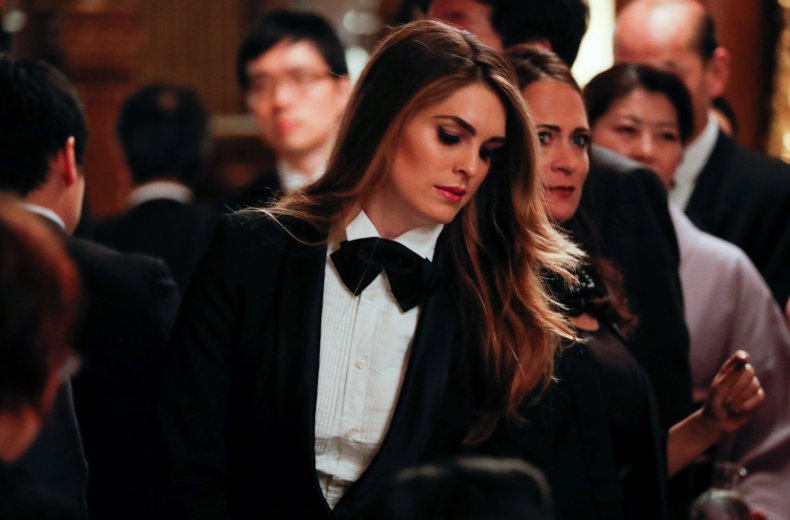 However, the suggestion that Hicks is viewed as more of a daughter to the president than his eldest daughter Ivanka, who initially took on something of a first lady–esque role in the White House, is unlikely to impress either Ivanka or Trump's wife, Melania.
Indeed, when Trump's first wife and mother of his three eldest children, Ivana Trump, referred to herself as the real first lady, Melania made it clear she was not standing for claims there was another first lady.
"Mrs. Trump has made the White House a home for Barron and the President. She loves living in Washington, D.C., and is honored by her role as first lady of the United States. She plans to use her title and role to help children, not sell books," a spokesperson for Melania said in a statement at the time of Ivana's claims.
Initially remaining in New York following her husband's election victory, Melania has since assumed more traditional first lady roles that were at first carried out by Ivanka, prompting the suggestion that many staff members viewed Ivanka as the first lady.
Despite handing over such duties to Melania, Ivanka retains an official role in the White House and remains one of her father's most trusted advisers.