Trump's Justice Department Moves Ahead On Planned Parenthood Fetal Tissue Inquiry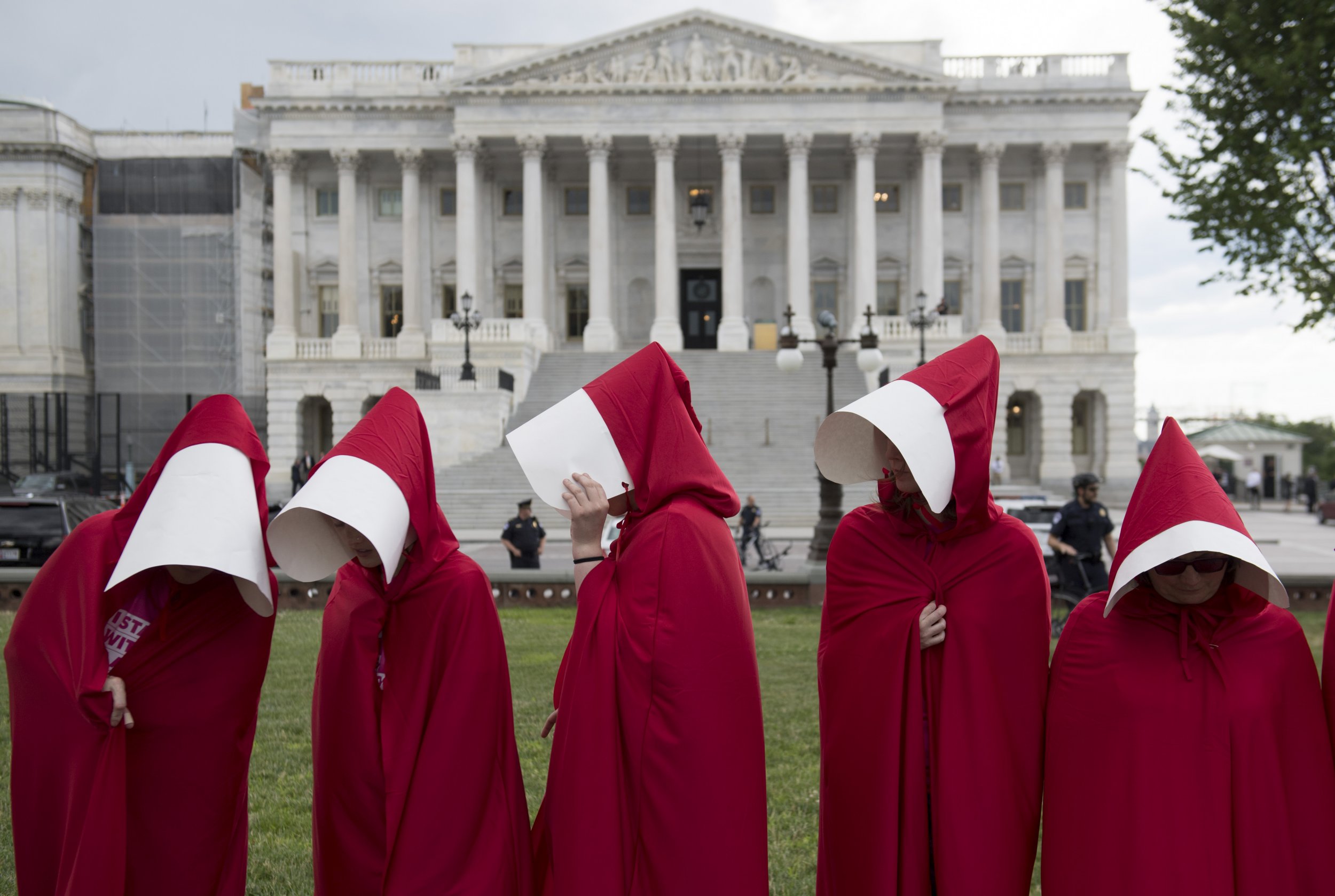 President Donald Trump's Justice Department took a step toward a possible investigation into Planned Parenthood's fetal tissue donation practices—although probes from several committees and 13 states have indicated no wrongdoing by the family health organization.
The Justice Department requested unredacted documents from a 2016 Senate inquiry into whether Planned Parenthood illegally profited from fetal tissue donations. The Senate inquiry arose after a debunked anti-choice propaganda campaign indicated criminal activity from the women's health center. The DOJ letter obtained by Newsweek said the requested files are "intended for investigative use only," not the legal proceeding that conservatives have long sought.
"These accusations are baseless, and a part of a widely discredited attempt to end access to reproductive health care at Planned Parenthood," said Dana Singiser, vice president of Government Affairs for Planned Parenthood in a statement. "Planned Parenthood has never, and would never, profit while facilitating its patients' choice to donate fetal tissue for use in important medical research."
The Senate Judiciary Committee, chaired by Iowa Senator Chuck Grassley, first suggested the FBI review claims against Planned Parenthood in December, 2016. A 69-page report from the committee concluded that the DOJ "should investigate the fetal tissue practices" of Planned Parenthood, Advanced Bioscience Resources, Novogenix Laboratories and StemExpress.
Republicans have tried to investigate Planned Parenthood since 2015 after the anti-abortion group Center for Medical Progress published secretly recorded videos edited to imply that Planned Parenthood profits from the fetal tissue donations, which would be illegal. The Center for Medical Progress refused to provide documents or materials to the Senate committee, according to the Senate report.
Related: Abortion Rates Fall to Historic Low Amid GOP Battle on Women's Rights
The Center for Medical Progress is tied to conservative activist James O'Keefe who edits secret recordings to maximize damage to organizations such as Planned Parenthood and ACORN. He is the founder of Project Veritas, a group partly funded by Donald Trump that tried to plant a false story with The Washington Post about Senate candidate Roy Moore. The Post uncovered the sting before publishing the unsubstantiated account.
The DOJ step against Planned Parenthood comes as Republicans repeatedly fight to defund and discredit the health care provider. Trump signed a law in April to allows states to withhold federal dollars from organizations that provide abortion services, though most of Planned Parenthood's work is in preventive health care and birth control access, and federal money has been blocked for abortions for years.
The fetal tissue used for scientific research comes from abortions and miscarriages and is only donated with the mother's consent. Scientists have used fetal tissue in research since the 1930s, and it is credited with the development of the polio vaccine. Scientists currently use the donated tissue to work toward a cure for muscular dystrophy and AIDS.