Trumps, Kushners Shutdown Plans to Work Together On New Jersey Properties Amid Conflict of Interest Cries
Amid accusations of conflicts of interest, the Trump Organization and Kushner Companies have reportedly decided to nix their collaboration on two properties in New Jersey.
The two family companies, represented in the White House by President Donald Trump and his daughter Ivanka, as well as her husband Jared Kushner, originally had plans for the Trumps to manage an oceanfront property currently under construction in Long Branch as well as a hotel in Kushner's hometown of Livingston, New Jersey, The New York Times reported Thursday citing unnamed people briefed on the matter.
The Kushner's had received millions in city-backed bonds to construct their Pier Village property in Long Branch, New Jersey, and had also signed a letter of intent with the Trump Organization. But now the deal appears to be off.
Kushner Companies were also looking for the Trumps to manage their Westminster Hotel in Livingston, but Charles Kushner, Jared's father, suggested ending the potential arrangement, according to the report.
Newsweek subscription offers >
The Kushners had recently tapped a new executive named Will Obeid, who intended to shake up the company. The two companies also failed to see eye-to-eye on how best to handle possible union negotiations.
The Pier Village property was subject of scrutiny earlier this year. City officials had been working with the Federal Transit Administration on plans for a ferry service that would land at the Kushner-owned property, raising questions about the project, the Associated Press reported in March.
Kushner Companies, however, stated any characterization of impropriety involving the ferry service project was "patently false."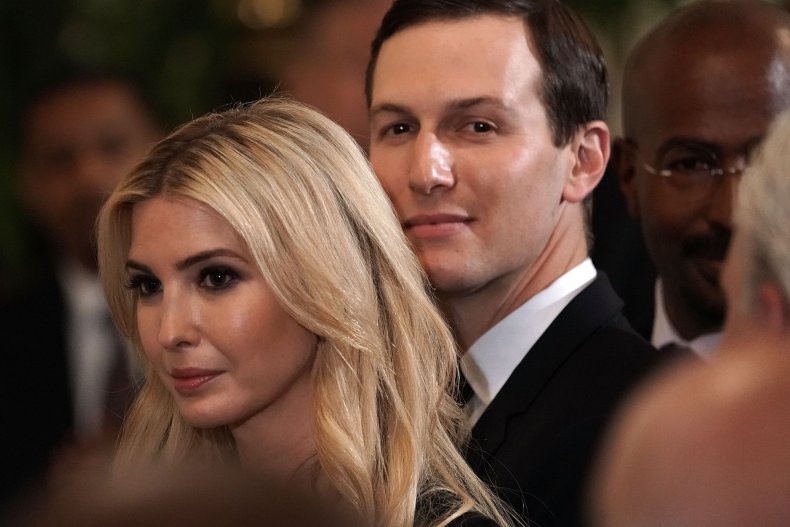 Newsweek subscription offers >
The Trump Organization, and brand, has also dealt with blowback since the president took office 18 months ago. Notably, a Panama hotel ripped down the Trump name from a branded property after the new owner claimed a court victory to end his management deal with the organization.
The president handed the reins of the Trump Organizations to his two eldest sons, Donald Jr. and Eric, before he took office while Jared Kushner had previously stepped down as the top executive of his family's company.
Still, critics of the president and his children have often claimed the real estate titans ran the risk of serious conflicts of interest while in power in Washington. One of the biggest examples has been the Trump International Hotel in Washington, which has served as a site for various Republican fundraisers and hosted foreign dignitaries who believed they could influence the president.
Another red flag arose earlier this month involving Kushner and Ivanka Trump. The couple earned at least $82 million from several properties and other previous ventures while working their first year in the White House, according to financial disclosure forms.
Trumps, Kushners Shutdown Plans to Work Together On New Jersey Properties Amid Conflict of Interest Cries | U.S.