Trump's Labor Day Message Was A Little Different From Obama's Take On The Holiday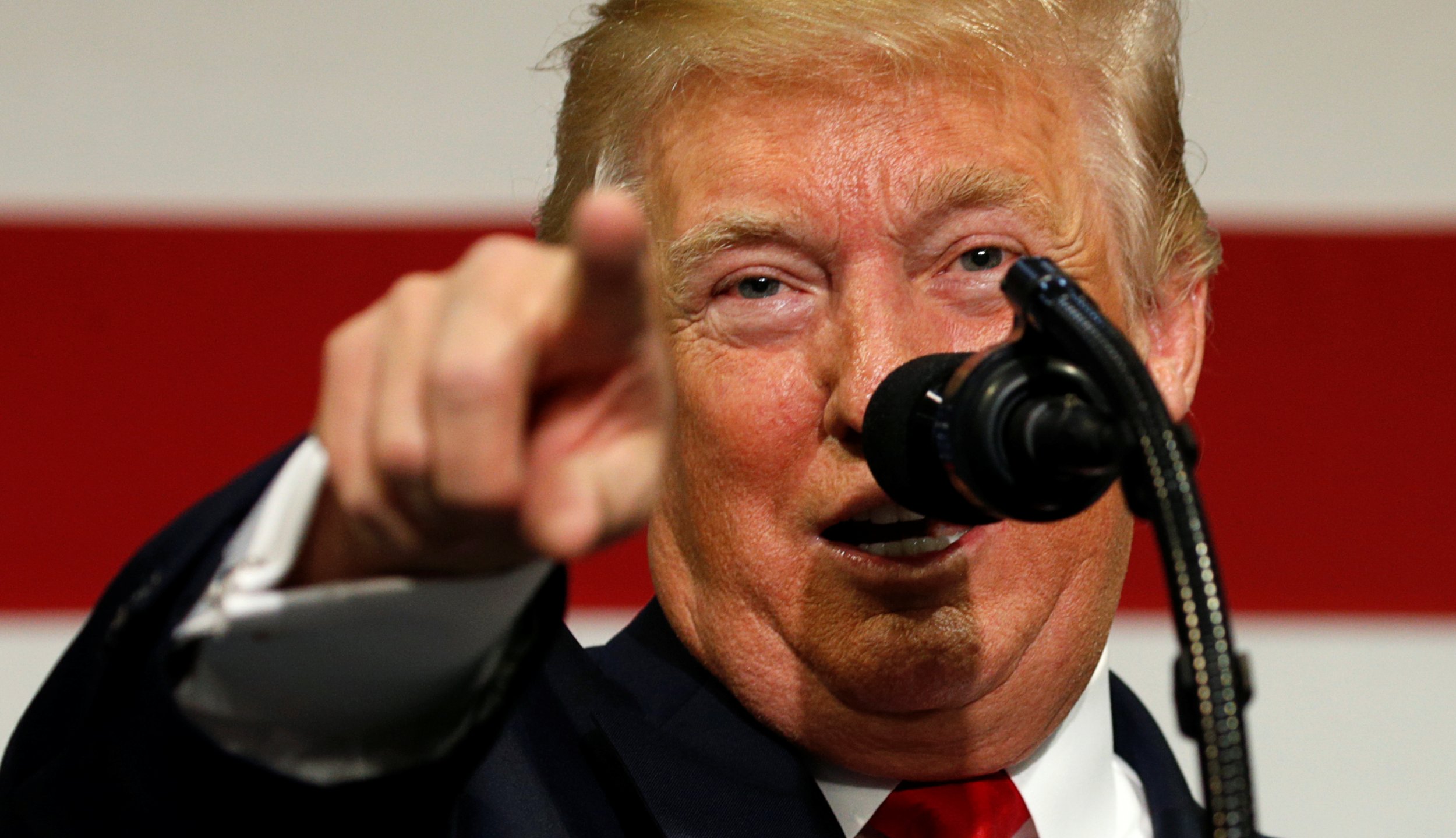 Donald Trump's first Labor Day message as president has underlined his campiagn pledge to help American workers, taking a different tack from that of his predecessor Barack Obama.
In a tweet on Monday, Trump wrote: "We are building our future with American hands, American labor, American iron, aluminum and steel. Happy ‪#LaborDay!" also sharing a picture of himself and his wife Melania waving.
Throughout the 2016 campaign, Trump said there had been too many jobs and industries driven out of the country, and pledged to bring jobs back to the U.S. as part of his drive to "make America great again."
"We will bring back trillions in business wealth parked overseas and tax it at a 10% rate. Some people say there are $2 trillion dollars overseas, I think it's $5 trillion. By taxing it at 10% instead of 35%, all of this money will come back into our country," Trump said in a 2016 speech on his plans for the economy and U.S. jobs carried by Time magazine, adding: "We will turn America into a magnet for new jobs – and that means jobs in our poorest communities."
Trump's Labor Day message, which focuses heavily on his campaign pledge, differs from Obama's, whose first Labor Day tweet sent from the POTUS Twitter account in 2015 was centered around workers themselves rather than underlining labor in relation to his campaign pledges.
"Today, America celebrates the grit and resilience of working families. Happy ‪#LaborDay," Obama wrote.
The former president's 2016 message also praised the hard work of Americans, encouraging people to keep going. However, it also focused on the government's success in tackling unemployment.
"Happy Labor Day - longest streak of job growth ever, unemployment cut in half. That's what hardworking Americans can do. Let's keep going!" Obama wrote in 2016, in his final Twitter post on Labor Day as president.