Trump's Latest Approval Rating Shows Americans Don't Care About Puerto Rico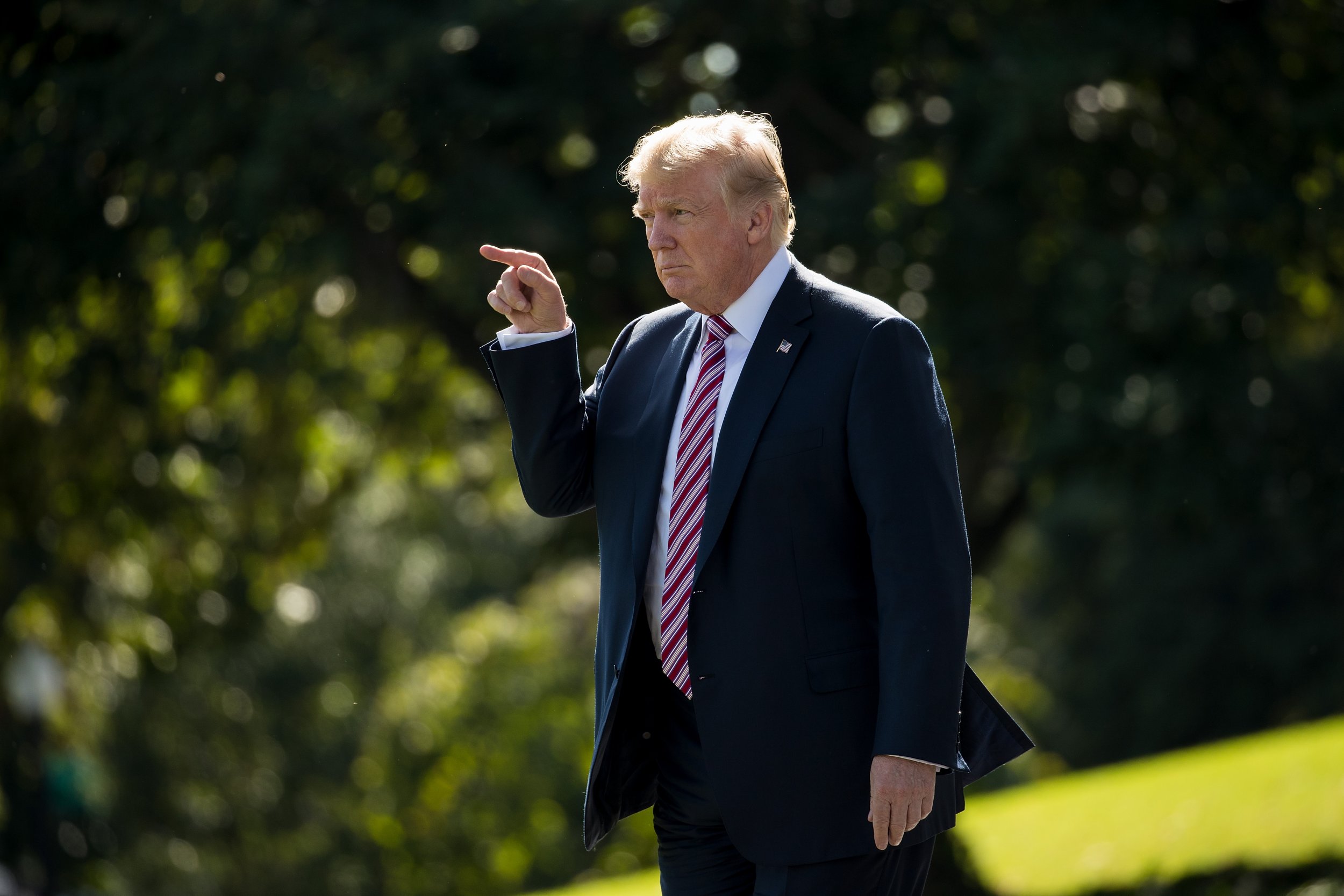 President Donald Trump's most recent approval rating suggests his much-questioned response to the crisis in Puerto Rico has not had an impact on his popularity.
A Rasmussen Reports poll conducted in the midst of the devastating aftermath of Hurricane Maria revealed the president currently has a 45 percent approval rating, up from two weeks ago, with 28 percent of those people strongly approving of his performance, while 54 percent disapprove.
Trump's response to the situation in Puerto Rico—which has seen more than 90 percent of people left without power and running water, as well as widespread food shortages—has prompted criticism, particularly after he entered into a Twitter spat with the governor of San Juan.
Prior to the president's visit, he had exchanged barbed comments on Twitter with the mayor of San Juan, Carmen Yulín Cruz, who had begged the federal government for help. "The mayor of San Juan, who was very complimentary only a few days ago, has now been told by the Democrats that you must be nasty to Trump," Trump tweeted.
"Such poor leadership ability by the mayor of San Juan, and others in Puerto Rico, who are not able to get their workers to help. They want everything to be done for them when it should be a community effort," he added in a thread of tweets that sparked a spat between the pair.
But visiting Puerto Rico several weeks after disaster struck, the president insisted he received a warm welcome, telling reporters: "That was a great, great visit. Really lovely," adding, "We only heard thank yous from the people of Puerto Rico."
And it appears voters back the president's stance, adding weight to the argument that many Americans do not see the situation in Puerto Rico as a priority.
Data from Media Cloud, which reviews internet news, showed there was far less media coverage of Hurricane Maria than of hurricanes Irma and Harvey, which hit the continental U.S., fivethirtyeight reported; specifically, there were fewer sentences written or spoken about the events in Puerto Rico than in Texas or Florida.
In addition, Americans were far more likely to donate money to victims of hurricanes Harvey and Irma, with Red Cross donations to Harvey standing at $350 million, Irma at $45 million, while donations to those affected by Hurricane Maria stand at a relatively low $9 million.
Although the 1,500 likely voters questioned by Rasmussen Reports were not directly asked about the hurricane and subsequent damage to Puerto Rico, the poll, which has a margin of error of plus or minus 2.5 percentage points, was conducted in the midst of the crisis, suggesting the president's response to the disaster had little bearing on people's opinions about him.