Trump's Latest Problem: His Base And Republicans Are Fleeing The President Amid Russia Controversy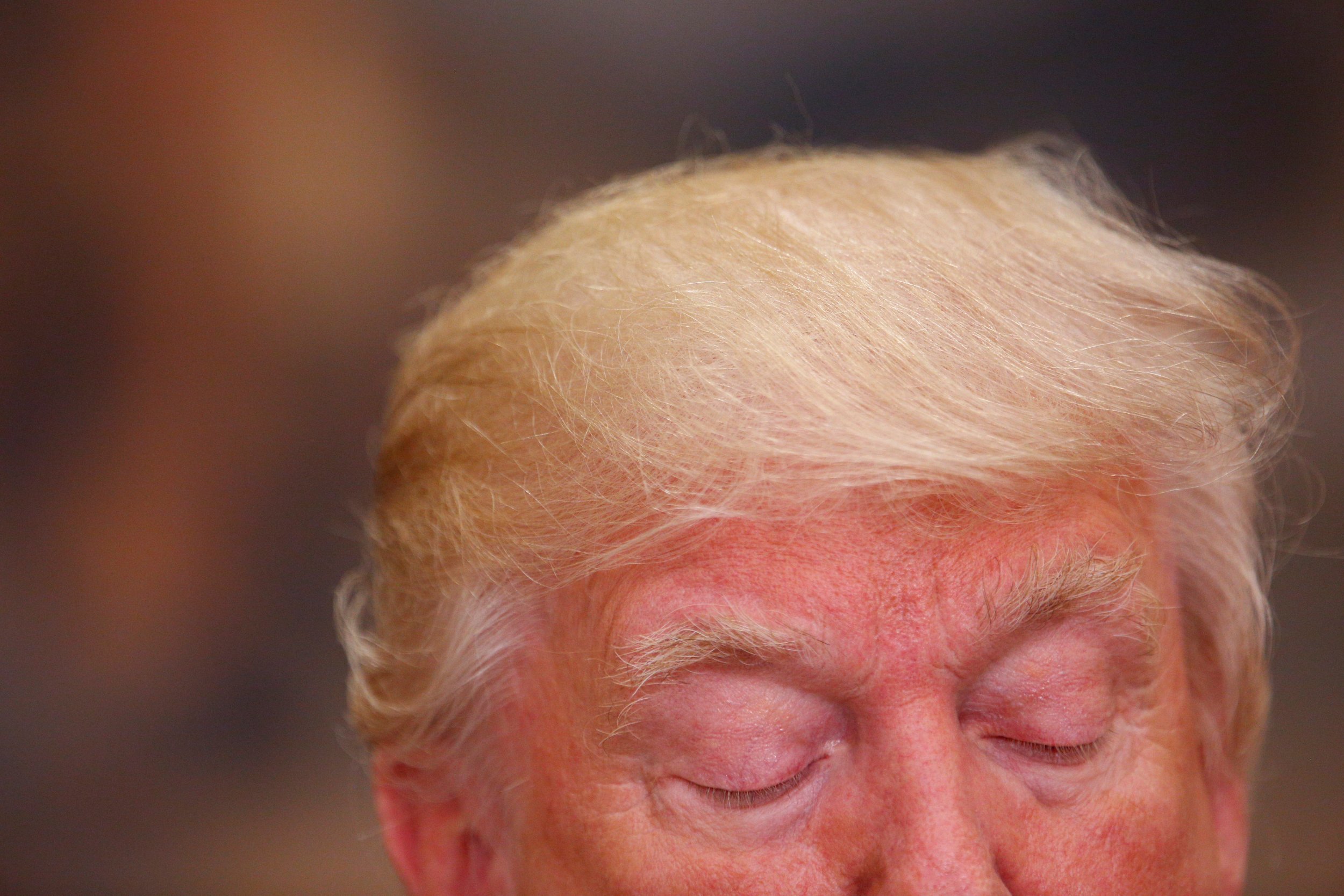 It has been a rough Friday morning for President Donald Trump. He fired off a pair of tweetstorms aiming his anger at investigators looking into his potential ties to Russia, the "fake news media" and, in general, the "phony Witch Hunt going on in America."
He has reason to be angry. Trump's support among Democrats and independents has long been pretty dismal—but now things are growing worse among his own party and the demographic groups that largely thrust him into the White House.
In just one month, the percentage of Republicans who thought America was heading in the right direction dropped a full 17 percentage points—from 58 percent in May to 41 percent in June—according to a Gallup survey released this week. Overall, just 24 percent of Americans are pleased with the direction the country is heading, the lowest point since July of last year when the figure plunged after a series of police-involved shootings.
There are other worrying signs for Trump. A survey released this week from the Associated Press-NORC Center for Public Affairs Research​ poll found the president's support among Republicans—which is, of course, his own party—had plunged. The poll found that one-quarter of the GOP respondents now disapproved of the job Trump was doing, up from 20 percent the month prior.
The investigation into Trump's potential ties with Russia—and the president's decision to fire former FBI Director James Comey, who was charged with looking into those potential ties—have left a fair number of Republicans feeling concerned. Twenty-five percent of GOP respondents in the Associated Press-NORC Center for Public Affairs Research​ poll said Trump attempted to impede or obstruct the investigation through that firing. It's worth noting that obstruction of justice has long been considered an impeachable offense.
Trump's base voters, his key demographics, appear to be growing weary of the president, as well. Sixty-six percent of white voters without college degrees cast their ballot for Trump, according to CNN's exit polls. Yet among whites without a college education the president's approval rating stands at just 50 percent, according to the Associated Press-NORC Center for Public Affairs Research poll.
While the White House has long been defined by tumult and some Republicans have been withdrawing from the president for a while, recent signs have been particularly worrying for Trump. Last week a Quinnipiac University poll found 32 percent of GOP respondents thought the president was not level-headed, while 21 percent said he did not share their values. Twenty-eight percent of the GOP thought Trump was not keeping his promises about fighting corruption in D.C. Overall, the Quinnipiac survey found Trump's approval rating had dipped to a new low of just 34 percent.
"If this were a prize fight, some in his corner might be thinking about throwing in the towel. This is counter puncher Donald Trump's pivotal moment to get up off the mat," said Tim Malloy, assistant director of the Quinnipiac University poll. "With a third of the members of his own party questioning his level headedness, this is clearly the moment the president needs to steady the ship."