Trump's Lawyers are Worried About Him Talking to Mueller—He Has a History of Making False Statements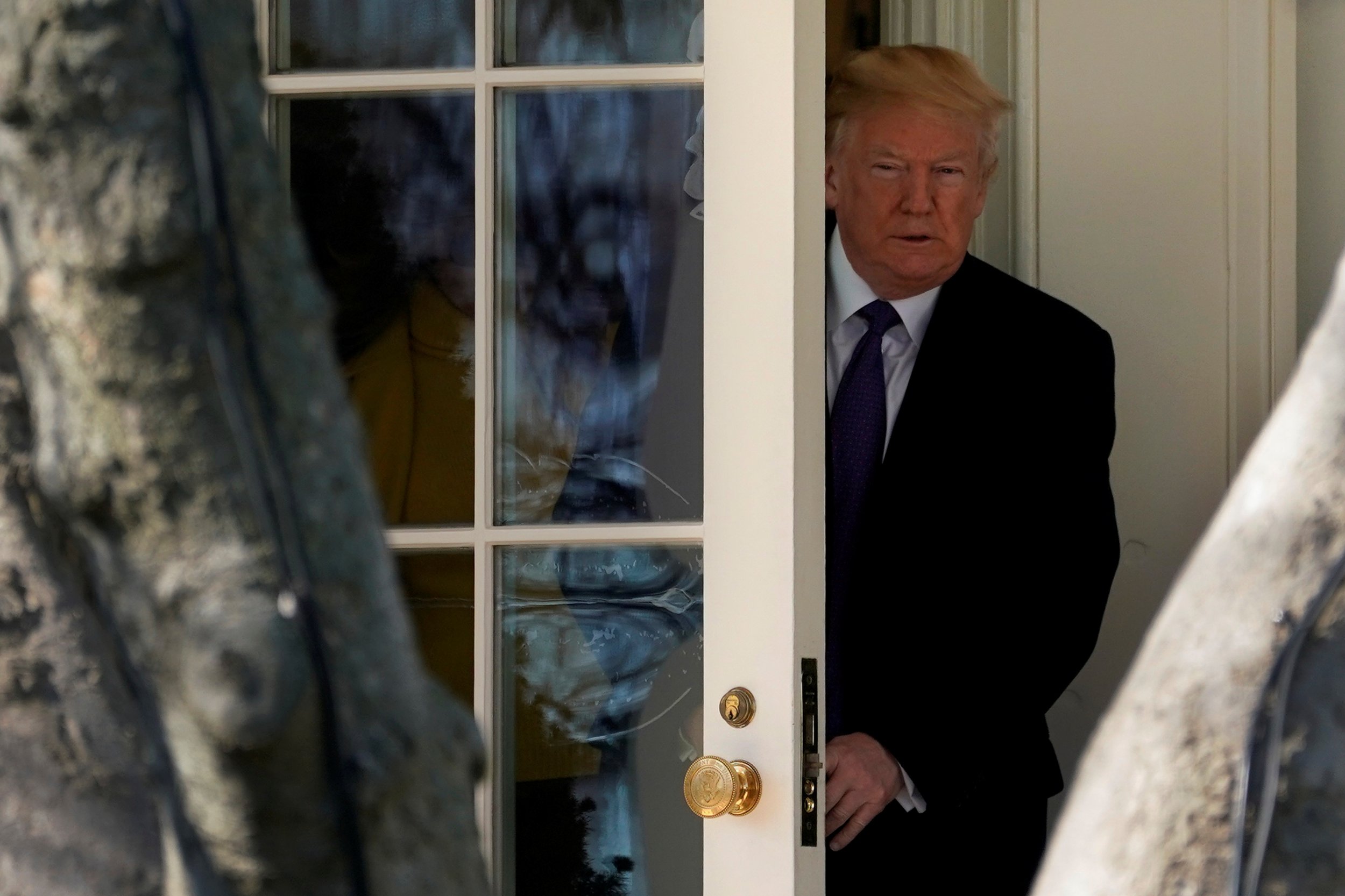 Two weeks ago President Donald Trump said he was "looking forward" to speaking with special counsel Robert Mueller in a face-to-face interview. Now his lawyers are advising him not to do it, according to a report.
The president's chief lawyer, John Dowd, who is defending him against Mueller's investigation, wants Trump to reject the interview request, four sources briefed on the matter told The New York Times Monday.
Dowd has said he is the one who will make the final decision about whether Trump sits down for an interview with Mueller. The president's lawyers are concerned Trump could face charges of lying to Mueller's team.
Trump has made numerous false statements over the years, with one tracker calculating that he made more than 1,000 false claims during his first year in office. Knowingly doing so in an interview with federal law enforcement officers—even if the interview is voluntary—is a crime.
The president has said he is eager to interview with the special counsel. "Their [sic] was no Collusion and there was no Obstruction," the president tweeted last Saturday referring to allegations that he obstructed justice by working to stymie the FBI's investigation into whether the Trump campaign aided Russian election meddling.
Trump has called the investigations into Russian meddling in the 2016 election a "hoax" and a politically-motivated "witch hunt."
Legal experts have said that if Trump doesn't voluntarily sit down with Mueller that it could lead to a criminal subpoena that would force him to give testimony to a grand jury similar to President Bill Clinton's during the Whitewater controversy. This testimony would be given without Trump's lawyers present.
Read more: Trump aide Hope Hicks allegedly pledged emails about Trump Tower Russia meeting would 'never get out'
Trump's lawyers believe that Mueller may be unwilling to subpoena the president, according to The Times.
"If POTUS' lawyers and aides truly believe this, they are poorly serving him," wrote Bradley Moss, a national security lawyer, on Twitter Monday in response to the story.
In 1974 during the Watergate scandal the Supreme Court ruled President Richard Nixon must comply with requests made by a special counsel.
Attorney Ty Cobb, who is working White House Counsel Don McGahn to defend the institution, has argued for cooperation with Mueller's investigation, and has worked to get Mueller's team documents and voluntary testimony from White House staff.
"This is all a crisis of Trump's own making," wrote Norm Eisen, who served as White House special counsel for ethics and government reform in the Obama administration, "and he is about to make it even worse."