Trump's Lawyers Are Saying the Mueller Interview May Not Happen, Report Says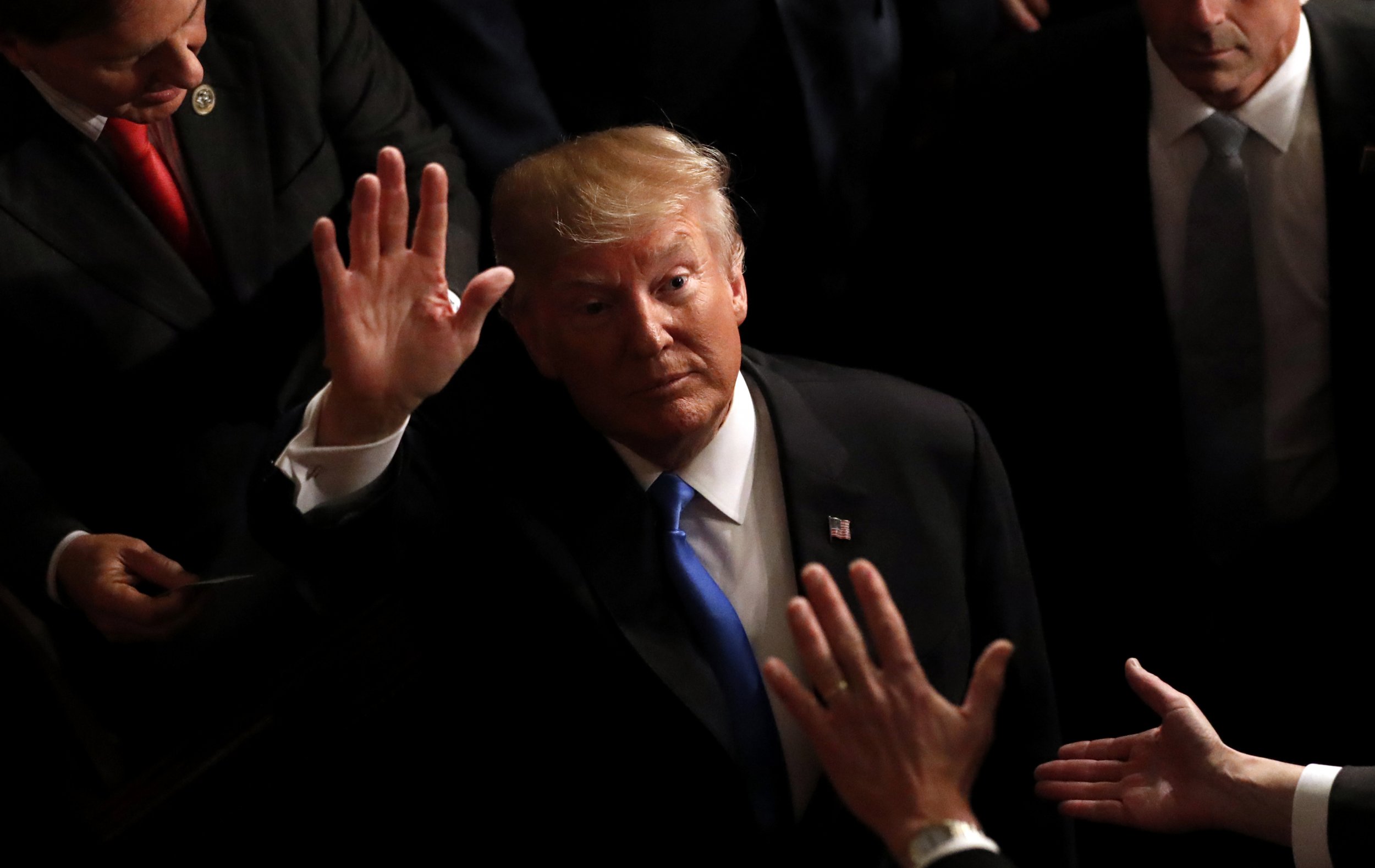 President Donald Trump's lawyers in the Russia investigation are arguing that special counsel Robert Mueller hasn't met the conditions to interview Trump face-to-face, according to a new report.
Led by attorney John Dowd, Trump's legal team has made the case that Mueller hasn't shown the president is the only one who can give his investigators the information they need to move forward with their probe, sources familiar with the negotiations told CNN Wednesday.
Mueller is investigating whether the Trump campaign worked with Russia to interfere in the presidential election and whether the president obstructed justice by interfering in investigations of the matter.
Last week, Trump told reporters at the White House he is "looking forward" to speaking with Mueller and suggested the interview may happen in "about two or three weeks." But he added it would be "subject to my lawyers and all of that." Trump said he would like to do the interview "under oath" when the time comes.
One source told CNN that the negotiations are continuing and that no final decision has been made.
Trump's personal legal team, which includes attorney Jay Sekulow, consult directly with White House counsel Don McGahn and Ty Cobb, who are defending the White House. They have been providing Mueller's team with documents and voluntary testimony from White House staff.
On Tuesday, former New Jersey Governor and Trump supporter Chris Christie articulated the argument Trump's lawyers are making for why he should not have to sit down for a face-to-face interview with Mueller and his team.
Related: What will Mueller ask Trump? The special counsel has given the White House topics for their interview
"I don't think the president of the United States—unless there are credible allegations, which I don't believe there are—should be sitting across from the special counsel," Christie told ABC's Good Morning America. "The presidency is different. I don't think they should do that."
Trump's legal team argue he shouldn't be treated as just another witness in the case and that a high bar must be met to interview him. They have also suggested the president could provide written answers to Mueller's questions.
Last week, conservative radio host Rush Limbaugh warned Trump that the interview is a "perjury trap" meant to ensnare him.
A list of topics that Mueller's team gave to the president's lawyers last week focus on questions of whether Trump obstructed justice by firing FBI Director James Comey last May. In an interview with NBC News days after firing Comey, Trump said he fired the FBI director because of the bureau's investigation of the Trump campaign and its possible ties to Russia.
If Trump refuses to sit down with Mueller, it could lead to a criminal subpoena, national security lawyer Bradley Moss wrote Tuesday on Twitter. That could lead to the president being forced to give testimony to a grand jury without his lawyers present, as former President Bill Clinton did during the Whitewater controversy.
Last week, Dowd said he is the one who will decide whether Trump sits down with Mueller. "I have not made any decision yet," he said.