Trump's Lawyers Are Worried He Could Make False Statements to Mueller: Report
President Donald Trump's legal team is handing over extensive written documents to Robert Mueller's team to shorten the time the president will spend in face-to-face interviews with the special counsel, The Washington Post reported Monday.
Trump's lawyers are concerned that the president—who has made thousands of false claims since taking office, according to the Post—might be vulnerable if he sits down to lengthy talks with Mueller, two sources familiar with the matter told the publication.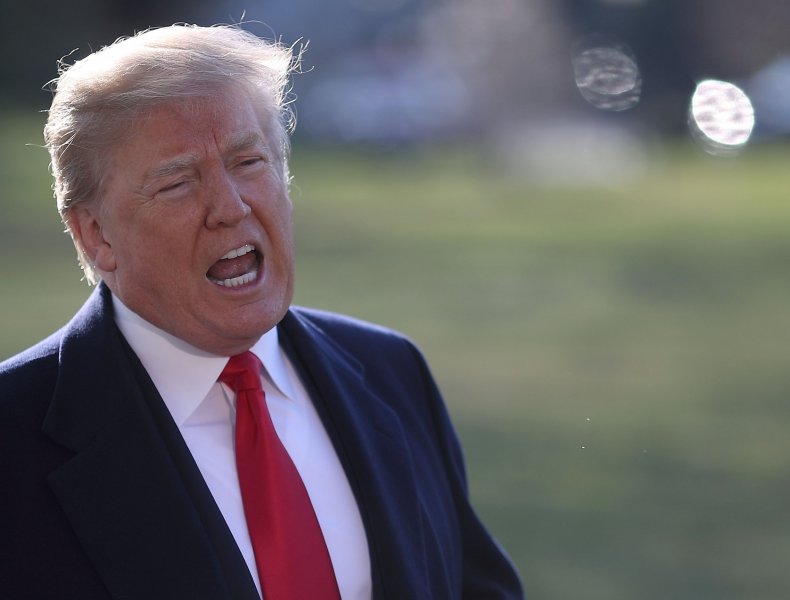 Hoping to limit the scope of a potential interview, Trump's legal team has submitted written descriptions of key events which Mueller's team has expressed an interest in questioning the president about, according to the report.
A year-long project by the Post tracking the truthfulness of the president's statements found that Trump made 1,950 false or misleading statements during his first 347 days in office.
Multiple outlets have reported that Mueller's investigators want to talk to the president in particular about his decision to fire former FBI Director James Comey in May 2017, and to fire former national security adviser General Michael Flynn in February that year.
Mueller is also probing claims that the Trump team colluded with Russia to help secure victory in the 2016 presidential election.
The statements provided to Mueller by Trump's lawyers contain condensed versions of internal White House memos, according to the Post's report.
The White House and the Special Counsel's Office have declined to comment on the report.
Earlier Monday, Trump bolstered his legal team with the addition of attorney Joseph diGenova, who has claimed that a cabal of Justice Department officials and the FBI are out to frame the president. The appointment indicates that Trump's legal team may be preparing a more aggressive strategy against Mueller.
In recent days Trump has stepped up his attacks on Mueller's probe, mentioning the special counsel by name for the first time in a tweet Saturday, and on Monday claiming the investigation was biased.
"Why does the Mueller team have 13 hardened Democrats, some big Crooked Hillary supporters, and Zero Republicans," Trump tweeted. "Another Dem recently added…does anyone think this is fair? And yet, there is NO COLLUSION!"
He has previously called the investigation a "witch hunt."