Trump's 'Loopy' Conversation Makes Talks With Mueller Risky, Warns Former Bush Spokesman
A spokesman for former president George W. Bush has suggested president Donald Trump would be taking a "massive amount of risk" by agreeing to a sit-down interview with Special Counsel Robert Mueller because Trump "talks in such loopy ways."
Ex-White House press secretary Ari Fleischer made the comments in a Wednesday night interview with Fox Business Network, which came shortly after the president's lawyers rejected Mueller's interview conditions.
"My problem with Donald Trump sitting down is that Donald Trump talks in such loopy ways, and he's constantly contradicting himself and saying things," Fleischer said.
"There's a massive amount of risk. The risk of losing his office. That's the risk. The risk is they trip him up over something innocuous. Where he says something that is contradicted by something and they call it perjury. And that goes to Congress, and then Congress goes to the Democrats in the fall and he gets impeached," he added.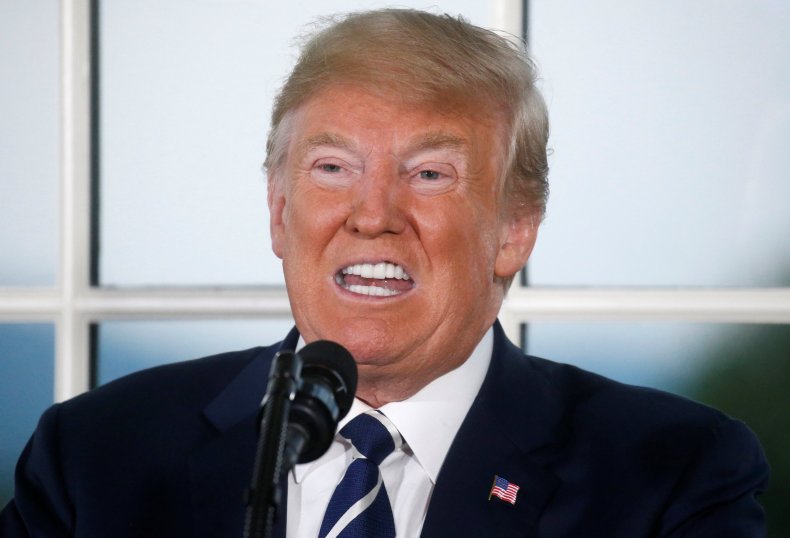 The New York Times reported on Wednesday that Trump lawyers Jay Sekulow and Rudy Giuliani had turned down Mueller's interview terms and responded with what sources told the paper was a narrower scope for questioning.
"We're restating what we have been saying for months: It is time for the Office of Special Counsel to conclude its inquiry without further delay," Giuliani told The Times.
And in a later interview with Trump favorite Sean Hannity, Giuliani suggested Mueller had been offered a "form of questioning" by Trump's lawyers—although he told Hannity that Sekulow would not let him go into details about what that might entail.
He did, however, suggest Mueller was likely to ask questions to which he already knew the answer, telling the TV host: "He knows the answers to every question that he wants to ask. He's going to ask 'em, 'Did you tell Comey to go easy on Flynn?' The president will say, 'No, I didn't.' Hey, Bob, you know it. Why do you want to get him under oath? You think we're fools?"
The lawyer also suggested that the investigation needed to come to a close soon. "I think if it isn't over by September, than we have a very, very serious violation of the Justice Department roles that you shouldn't be conducting one of these investigations in the 60-day period," Giuliani told Hannity of the investigation.