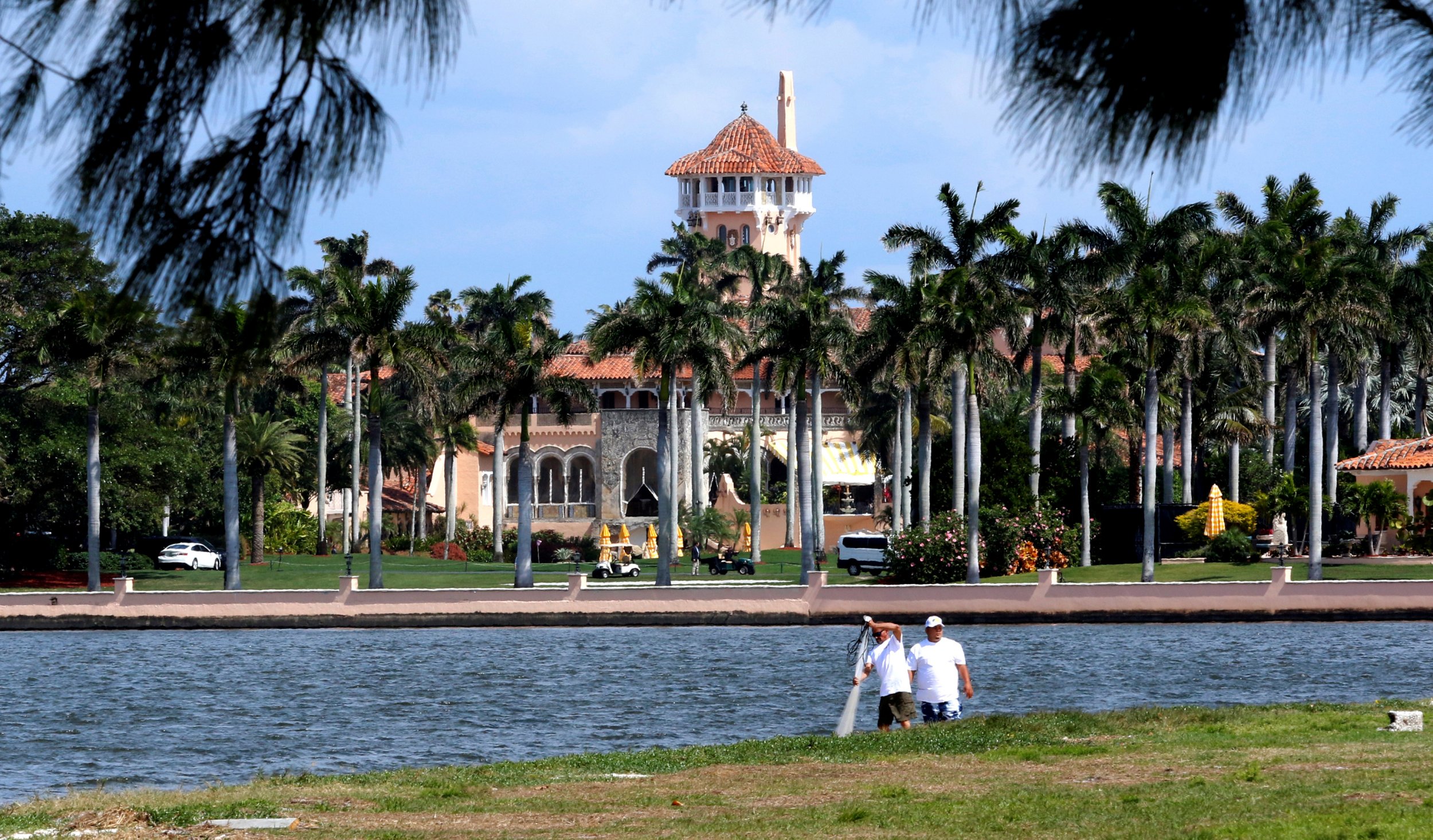 Florida health inspectors found over a dozen sanitation violations in the kitchens at President Donald Trump's Mar-a-Lago resort just two weeks before Japanese Prime Minister Shinzo Abe ate there.
At least seven of the 13 violations were listed as "high" or "intermediate" priority—including leaving out raw fish that had "not undergone proper parasite destruction" and keeping shrimp, octopus, duck, beef, and hotdogs in coolers that were warmer than food safety limits allow.
The walk-in cooler that held much of the meat was "not maintained in good repair," inspectors found, pointing out that "potentially hazardous food" should not be kept in it until it is fixed. Technicians at the club said the cooler was on the defrost setting and changed it on the spot.
Florida's food inspectors define high priority violations as those "which could contribute directly to a foodborne illness or injury" while "intermediate food service violations are those which, if not addressed, could lead to risk factors that contribute to foodborne illness or injury."
In the inspections conducted January 26, the kitchens were also found to be responsible for several basic violations, including not posting a handwashing sign, not storing cups and plates properly, and cooks not wearing hairnets when they were preparing food.
All the violations were corrected on site and both the Mar-a-Lago Club and Beach Club at Mar-a-Lago met inspection standards before Abe ate at the restaurant the weekend of February 11.
While Trump was running in the 2016 U.S. election last year, 11 health violations were found at the kitchen, compared to two the year before.
Membership for the luxury club doubled to $200,000 earlier this year.
The U.S. president has been using his club, which also has a golf course, as a place to carry out American diplomacy and build relationships with foreign leaders. Since his inauguration on January 20, Trump has spent nearly 28 percent of his presidency there so far and will visit again on Easter weekend.
Read more: The Mar-a-Lago tax: Palm Beach wants Trump to pay back security costs
Last week Trump hosted Chinese President Xi Jinping at the club as he sought to smooth over relations after making a series of provocative statements about America's trade imbalance with China and the country's currency policies.
In an interview with Fox News Business on Wednesday, the U.S. president described how the two ate "the most beautiful piece of chocolate cake that you've ever seen, and President Xi was enjoying it" while America prepared to launch a missile strike on a Syrian airbase.