Trump's Mar-A-Lago is Losing Palm Beach Elite, Can Only Bring in Far-Right Groups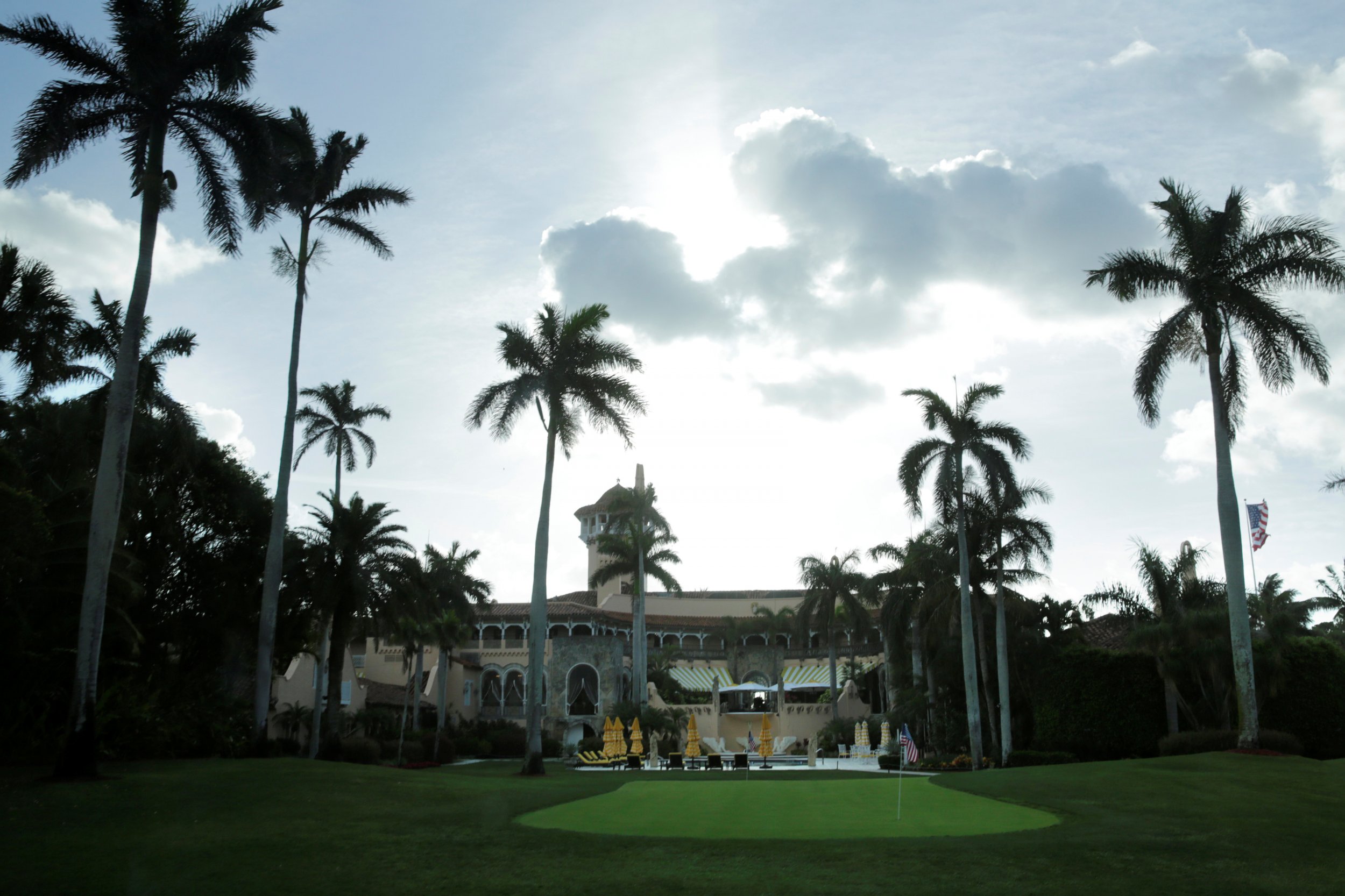 Who's the loser now?
People are ditching Donald Trump's Palm Beach resort for a competitor he once ridiculed for getting "the leftovers."
After Trump refused to condemn the white supremacists who rallied in Charlottesville this summer, 19 charities such as the Red Cross and Bethesda Hospital Foundation, canceled their events at the resort, with some taking their business to one of his adversaries, The Breakers, the Washington Post reported on Saturday.
Mar-A-Lago was once thought of as the peak of the Palm Beach social scene, but now members reportedly can't convince their friends to step foot in it, forcing them to go elsewhere.
"People will still put on their dancing shoes, and pay big money for their tickets, and go out for the night. [But] instead of going to Mar-a-Lago, they'll be going to the Breakers,"Shannon Donnelly, the society editor for the Palm Beach Daily News, told the Washington Post.
But Mar-A-Lago officials claim the Trump backlash hasn't hurt his business, "We are doing really fine. It will be a good season," its manager told the Palm Beach Post last month.
As the Palm Beach elite shifts set its sights on more a-political horizons, Trump defenders have started flocking to the resort as a means of showing support for the commander-in-chief.
Among those who are planning to hold galas at the oceanside retreat this winter season include Televangelist Pat Robertson and a group of high society ladies called "The Trumpettes USA."
Last week, the private club held a Young Republicans National Federation gala that included a speech from singer and Trump cheerleader Joy Villa, who celebrated conspiracy theorist and Sandy Hook-denier Alex Jones and an America-first ideology.
"I'm watching Alex Jones nonstop!" she said in a video posted of the event. "We are populist. We are nationalist. We put America first and we're not afraid!"
Pat Robertson's Christian Broadcasting Network decided to host its first gala for its Orphan's Promise charity at Mar-A-Lago and reportedly only planned it just so it could take place there.
The Trumpettes USA, a group of well-to-do ladies led by Toni Holt Kramer, who once said spurning Trump because he wants to "bang a lady" wasn't in America's best interest, will hold a dinner at the club in January. Most of the money from the $300-a-pop tickets will go the resort.
And in February, a pro-Israel group will hold a 700-person "Truth About Israel Gala," where attendees will dish out $600 per ticket. Organizers said they want to hold their event at Trump's estate because of his pro-Israel stance.
The club has become a draw for Trump supporters, who now have the chance of watching the president solve a nuclear dilemma while scarfing down their filet mignon.
They'll get another opportunity when Trump returns to Mar-A-Lago for Thanksgiving for six days starting on Tuesday.