Trump has Scottish Roots, But Few Fans in his Mother's Homeland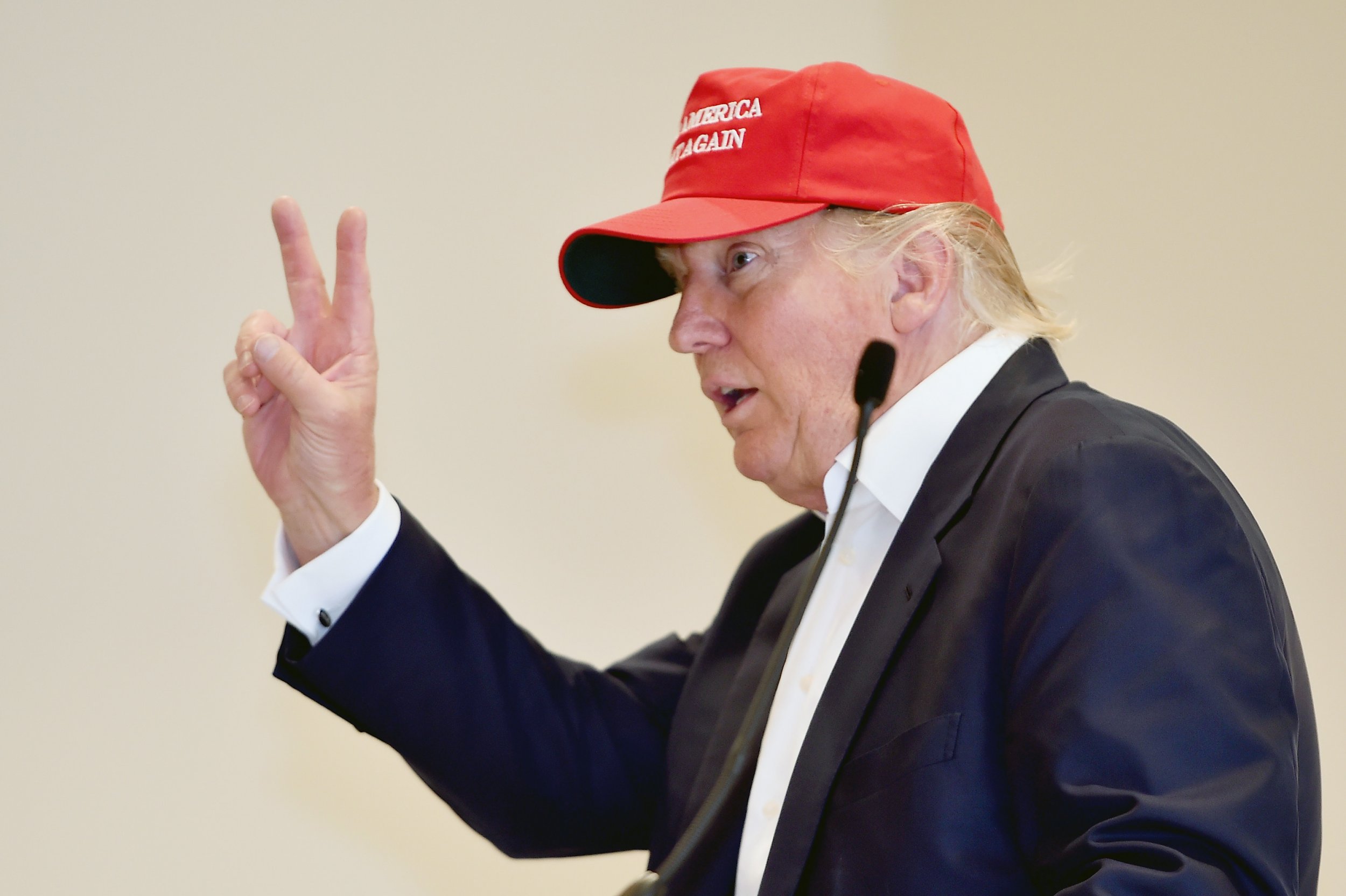 Lewis is the largest and most northern island in Scotland's Outer Hebrides; windblown and dotted with hills, open tracts of moor spread beyond human habitation and into the home of deer and golden eagles. Almost devoid of trees, the sandy coasts are carpeted with wildflowers. Much of the island is made of peat bog, the favorite stamping ground for a variety of rare birds.
It is also the birthplace of Donald Trump's mother, Mary Anne MacLeod, who came into the world in the village of Tong—pronounced "tongue"—in the parish of Stornoway, on May 10, 1912, to a fisherman named Malcolm and his wife, Mary Smith. Mary Anne, like her parents, learned her Celtic native tongue, and spoke almost exclusively in Scots Gaelic. It is likely that the first rhyming verse baby Trump ever heard was that of a Gaelic lullaby.
Dominated by Calvinist free churches and described by the Lonely Planet travel guide as "the last bastion of Sabbath observance in the U.K.," Lewis is a God-fearing place. "She was a good Christian woman," local Lewisian Theresa Salmon tells Newsweek, when asked if she knew of Mary Anne. "That's all I really know about her. But by God, she would be proud of Donald."
There is, perhaps, one thing that Trump has in common with adherents of the old religion on Lewis—he is teetotal. He suffered the horror of watching his own brother die of alcoholism, which may have reinforced whatever strictures he absorbed on his mother's knee, and claims to have never tried alcohol or cigarettes. During his campaign run in Michigan last August, he declared that the Bible was his favorite book. (His own business memoir, Trump: The Art of the Deal, was a close second.) In a 2011 interview on the Christian Broadcasting Network's The 700 Club, he commented: "I'm a Protestant, I'm a Presbyterian. And you know I've had a good relationship with the church over the years. I think religion is a wonderful thing. I think my religion is a wonderful religion." But Trump admits that he has never sought forgiveness for his sins and does not "bring God into that picture."
In the early 20th century, Tong was a close-knit community of crofters and fishermen, living in the black houses of the area that still stand today, with their low, thick, stone walls and sturdy roof coverings of thatch that kept out the worst of the winter weather. Life would have been tough on this bleak moorland island where the landscape was generally boggy, covered with heather, moss and rushes.
But there was hope of a new life in the new world for Mary Anne, and at the tender age of 18 she set sail from Glasgow to America on the S.S. Transylvania, according to a copy of the ship's passenger list on Ancestry.com. She arrived in New York and married Fred Trump, the son of German immigrants. Their third child and second son, Donald, was born on June 14, 1946, in Queens.
And so, for the first time in history, the U.S. has a presidential candidate with direct Scottish connections, one who has long made much of his roots.
"My mother was born in the Hebrides, in Stornoway, so that's serious Scotland," Trump told an interviewer in 2010.
"Scotland has already been won—and so will the United States," he wrote, more recently, in his only U.K. column for Scottish regional newspaper The Press and Journal.
The win Trump was referring to was the controversial 1,400-acre, £1 billion ($1.45 billion) golfing complex he built in the rich prehistoric county of Aberdeenshire, a venture he claims paved the way for his political success.
"People laughed when they saw what I had planned," he said. "But I saw the tide turn in Aberdeen when it became apparent that I was doing extensive research on environmental concerns and had hired the leading authorities on everything concerning this amazing land.
"When I first arrived on the scene in Aberdeen, the people of Scotland were testing me to see just how serious I was… I had to win them over.
"When I make an analogy of my work in Scotland to my pursuits in the United States, there are several parallels that are very clear to me. Passion. Giving back. Dedication. Results!"
Mary Anne, who was described as a "philanthropist" in her obituary and often visited her birthplace, was quieter in the way she "gave back." She was, until her death, active in the Salvation Army, the Boy Scouts of America and the Lighthouse for the Blind, among others. A pavilion at Jamaica Hospital Medical Center bears the Trump name, and as a couple, Mary Anne and Fred gave buildings to the National Kidney Foundation of New York and to Community Mainstreaming Associates of Great Neck, N.Y., which provides homes for the disabled.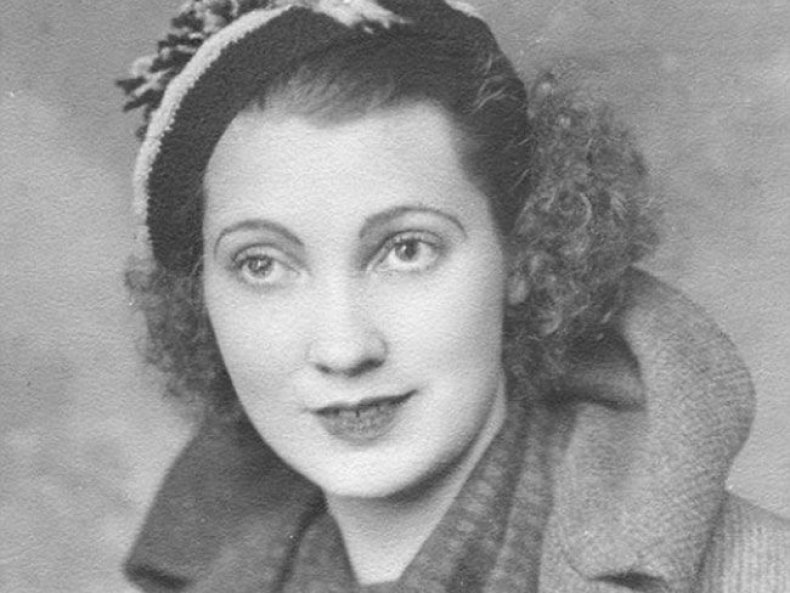 Today, the Lewisians are generally less than excited to be associated with the Trump name. Reporters are reliably informed that Trump is the talk of the village, but only among villagers. Outsiders are approached with polite caution. "You'll find people don't want to talk about Trump," one resident says. "Everyone will know a relative of his, or have a story they heard once, but not everyone will like to talk about it. That's just how it is."
In 2008, Trump visited his cousins, the Murrays, several of whom still live in his mother's croft and two neighboring bungalows, and they have appeared in the British press occasionally over the years.
"Donald has lots of family here," Theresa Salmon explains to Newsweek. Salmon was born and raised in Lewis but left in 1960 to follow her husband, who was in the Royal Navy. They retired to Lewis in 1998 and live on the same road Mary Anne lived on as a girl. "Mainly cousins, you see. When they were quite young they went over to America to visit Donald. He gave them his credit card and let them go on a big shopping spree, where they bought whatever they liked. What a treat for people in the blossom of youth—it must have been terribly exciting. His mother would be thrilled to see where he is now, I know it. I would like him to win. It would be wonderful for him, for his mother and for Lewis."
As Trump's campaign accelerated, the Facebook group Isle of Lewis Supports Trump for President appeared, quickly gathering 96 likes and messages of support from the local community, including his cousin Calum Murray. "Donald Trump is a straight talker who lets them have it right between the eyes," the page reads. "A common trait on the Isle of Lewis, where his mother came from." But a protest page, Isle of Lewis DOES NOT Support Donald Trump, was set up within days. The page, which has now been removed, gathered more than 500 likes.
When Trump flew into Stornoway, Lewis's largest settlement, with his sister in 2008, Alasdair Macleod, now councilor for the Sgire An Rubha ward, was working as a council press officer. "He came across as being very brash, very egocentric," Macleod says. "Not your typical Hebridean, who generally tends to shy away from being in the limelight.
"I've been horrified at some of the things that he's said. I used to be a teacher once upon a time and Donald reminds me of a typical classroom bully or a playground bully, the kind of person that always gets their own way."
Trump's comments last year about banning Muslims from entering the U.S. prompted First Minister Nicola Sturgeon to force the magnate out of his role as a "business ambassador" for Scotland.
"Initially, in the Hebrides there was pride for Donald Trump's notable achievements, however his political pronouncements are very far away from the kind and hospitable sentiments of the Hebrides, as far as Hawaii is from the Hebrides," Angus Macneil, Scottish National Party (SNP) MP for Na h-Eileanan an Iar, tells Newsweek .
There is still some support for Trump on Lewis, if only from those directly related to him. But the candidate's unashamed brashness appears to jar with the modest temperament of its villagers—no wonder that when his name is mentioned, a sense of discomfort hangs in the air.
"I can't in any way claim to speak for everyone in the islands about this," Alasdair Allan, SNP Member of the Scottish Parliament for Na h-Eileanan an Iar, says. "However, everyone who has raised this issue with me in conversation locally finds Mr. Trump's comments about Mexicans, women, disabled people and Muslims contemptible, or at the very best embarrassing. Personally, I have a hard time seeing how a Trump presidency would be helpful to the world."