Is Trump's Message of Support for Ukraine a Snub to Putin?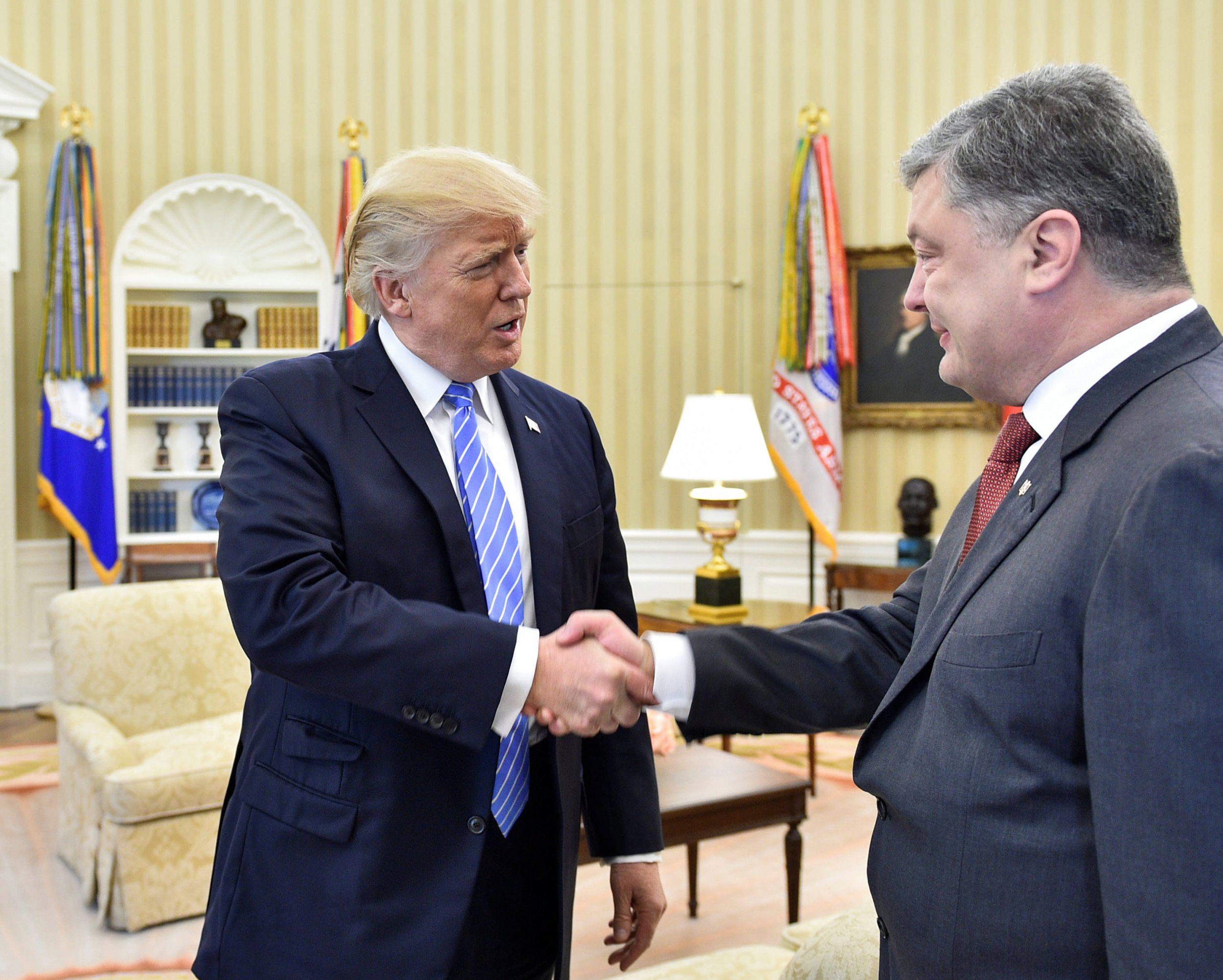 On the campaign trail, Trump said he hoped to mend ties with Russia, but his first few months in office have not seen a rapprochement.
With his Defense Secretary James Mattis arriving in Kiev to celebrate Ukraine's 26th anniversary of independence from Moscow's Soviet reign and Trump's cabinet repeatedly voicing support for Ukraine in the fight against Russian-backed separatists, the Kremlin has heard little more than Trump's campaign sound bites to feel enthusiastic about.
Read More: Ukrainian spies are ruining summer vacations in Crimea, Russia's security forces say
Trump himself sent his congratulations and support to Kiev, Ukrainian President Petro Poroshenko's administration said Thursday. The statement from Kiev did not specify how Trump reached out but suggested it may have been a written note of salutations in writing. The U.S. leader pledged his support for Ukraine's continued pro-Western aspirations since the 2014 ouster of pro-Russian President Viktor Yanukovych. The revolution resulted in Russia annexing Crimea from Ukraine's south and backing a still ongoing conflict in Ukraine's east.
"Since the day Ukraine declared its independence on the 24 August 1991 and especially after the Revolution of Dignity, the United States has always supported its struggle to become a truly European country," Trump said, according to Poroshenko's statement.
"The United States will continue to support Ukraine's aspiration and exercise efforts alongside you, European and other like-minded people to restore the sovereignty and territorial integrity of Ukraine," the comments concluded.
While the White House has not yet issued any public record of the exchange, Pentagon chief Mattis's presence at Kiev's military parade was much more openly symbolic.
The nature of his visit, according to the Pentagon, is to "reassure our Ukrainian partners that the U.S. remains firmly committed to the goal of restoring Ukraine's sovereignty and territorial integrity, as well as strengthening the strategic defense partnership between our two countries."
Following his meeting with Mattis, Poroshenko thanked the Pentagon chief for his assurances, specifically when it came to Crimea. "Thank you for your clear position on the matter of Crimea—that it was and will be Ukrainian and that it should be returned to Ukraine," Poroshenko said Thursday.
Ukraine is among the countries most affected by any changes of U.S. policy towards Russia and Trump's administration currently lives in the shadow of a mounting hill of allegations of improper contact with Russia officials during the presidential election campaign. Despite this, Poroshenko has repeatedly insisted the U.S. and Ukraine continue to see eye-to-eye on Russia.