Trump In Japan Says 'No Dictator' Should Underestimate U.S. Resolve As North Korea Tensions Escalate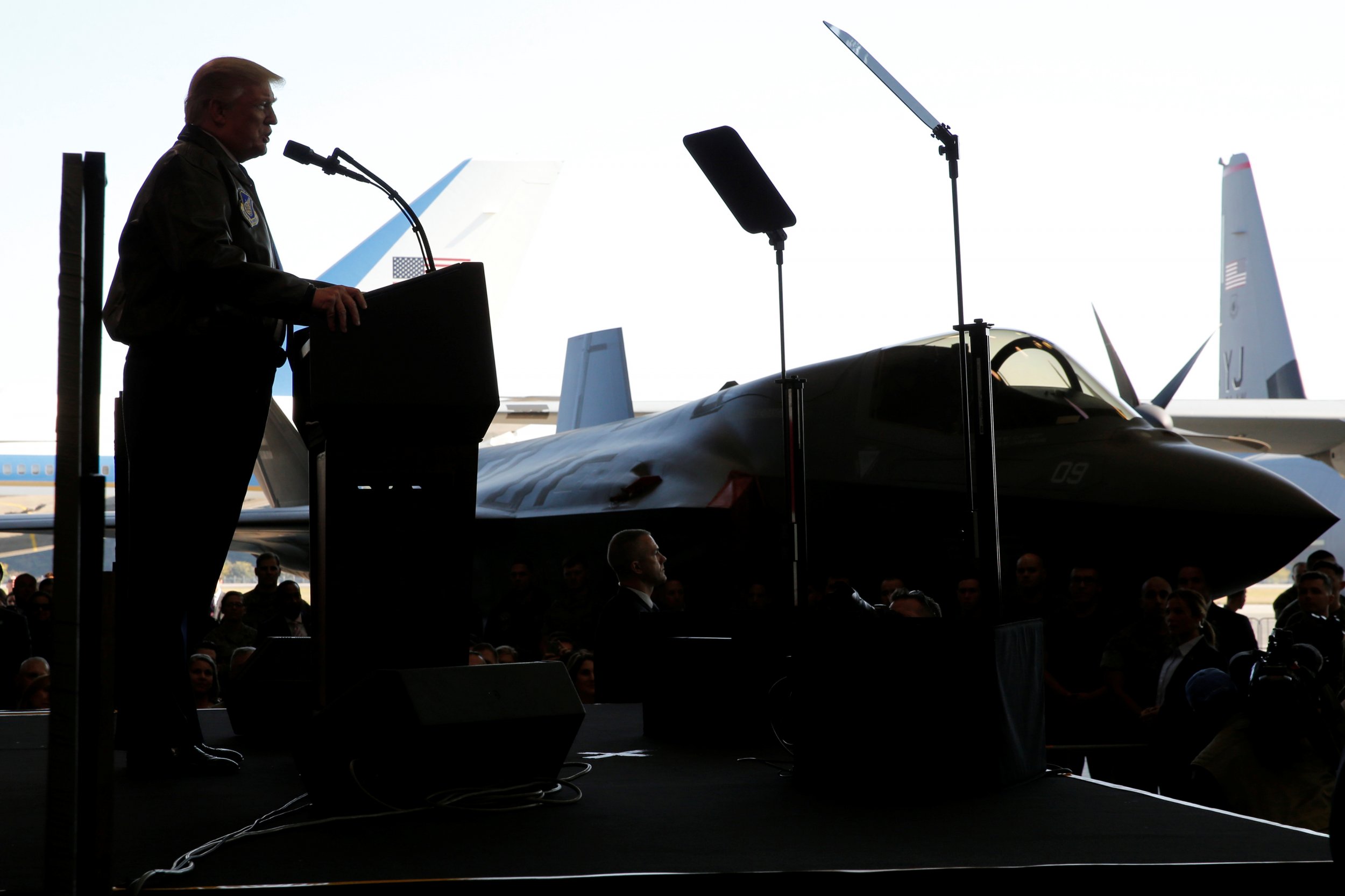 President Donald Trump has issued a stark warning that "no dictator should underestimate American resolve," telling U.S. service members "we dominate."
Speaking to the service members at an airbase in Japan during his Asia trip this weekend, the president once again reiterated the U.S. was "prepared to defend our nation using the full range of our unmatched capabilities," his comments coming as tensions with North Korea continue to increase.
"No one, no dictator, no regime, and no nation, should underestimate, ever, American resolve," Trump said on Sunday, according to The Hill.
"Every once in a while, in the past, they underestimated us. It was not pleasant for them, was it? It was not pleasant. We will never yield, never waver, and never falter in defense of our people, our freedom, and our great American flag," he added.
Trump began his 11-day Asia tour on Friday with stops planned in Japan, the Republic of Korea, China, Vietnam and the Philippines.
During his trip, he is set to meet with the parents of a Japanese teenager who was abducted by North Korean spies more than 40 years ago. Indeed, the president has cited the kidnapping of Megumi Yokota as part of his reasoning of his attacks on Pyongyang.
And as Trump and Kim Jong Un continue with their fiery rhetoric towards one another, amid heightened tensions over North Korean missile launches over Japan and nuclear tests, the president spoke on Sunday of U.S. military dominance.
"For almost 60 years, the military alliance we see on this base has endured -- a cornerstone of sovereignty, security, and prosperity for our nations, this region, and indeed the entire world," the president said.
"We dominate the sky, we dominate the sea, we dominate the land and space," he added. "Each of you embodies the warrior creed. Your devotion, prowess, and expertise make you the most fearsome fighting force in the history of our world," he added.