Trump's Mexico Tariffs Are Linked to Country's 'Export' of 'Illegal Aliens,' Trade Adviser Says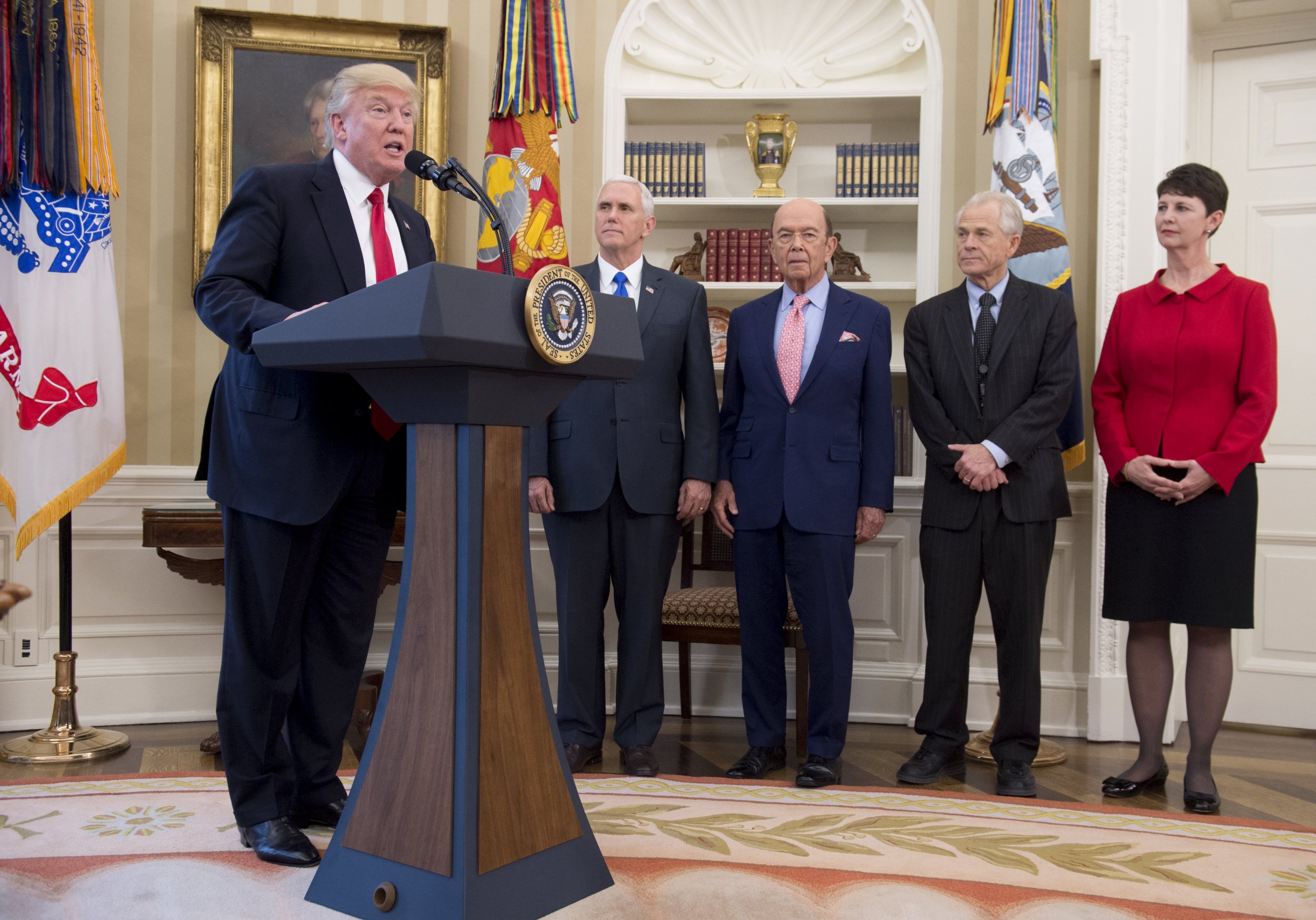 President Donald Trump's tariffs on Mexican goods imports are linked to Mexico's "export" of undocumented immigrants, trade adviser Peter Navarro said Friday.
Trump announced that the U.S. would begin levying five percent tariffs on all imported goods from Mexico starting on June 10 unless Mexico moved to stop the flow of migrants from trying to cross the border into the U.S. If Mexico didn't act to the administration's standards, the White House said it would continue increasing tariffs five percent on the first of each subsequent month until the tariffs reached 25 percent. The tariffs would remain at 25 percent until Mexico "substantially stops the illegal inflow of aliens coming through its territory." The U.S. imported $346.5 billion in goods from Mexico last year, including around $100 billion in vehicles and vehicle parts.
While speaking with CNBC's Squawk on the Street on Friday, Navarro said that the tariffs were being levied because of the flow of unauthorized immigration, which Trump has said is causing a national emergency on the southern border.
"This is strictly about national security and threats to our economy from illegal immigration from a criminal enterprise," Navarro said. "If you look at it from an investor's point of view and a corporate point of view, what we have in Mexico is the export, one of their high exports, of illegal aliens."
He said that the tariff announcement was not linked to Trump's vows to bring jobs back to America. However, around the same time this interview aired, Trump appeared to contradict his own official, writing on Twitter that these tariffs would lead to companies leaving Mexico and relocating to the U.S.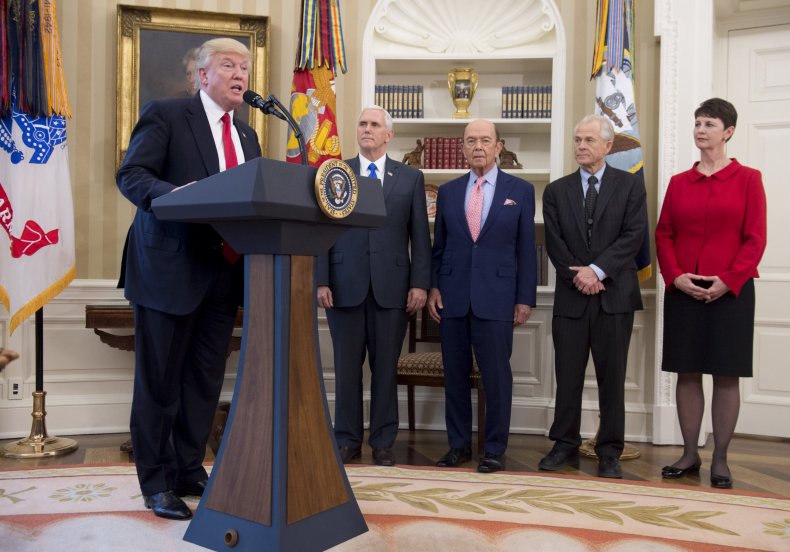 The planned levying of tariffs on Mexico exposed a contradiction in Trump's attempts to fulfill two campaign promises: improving the economy and slow the illegal immigration through the southern border. Analysts have also noted that Trump's attempts to economically punish nations for their policies toward the U.S. have the potential to undermine some of his economic successes, as the cost of tariffs are paid by U.S. businesses that import these goods. These businesses often then pass that additional cost on to consumers.
Additionally, countries whose imports are slapped with tariffs may retaliate by levying tariffs on goods imported from the U.S. That can hurt American businesses by effectively making their products more expensive and less desirable. Mexico is one of the largest importers of American goods, and a retaliatory tariff could negatively affect U.S. companies.
The president has taken a unwavering stance in his attempts to stop undocumented immigrants from arriving. His hard line has facilitated showdowns with Democrats, who opposed his "zero tolerance" policy that led to family separations. His refusal to compromise on funding late last year, demanding $5.7 billion for funding for a wall on the southern border, precipitated the longest partial government shutdown in U.S. history.
But the president also campaigned on a promise to bring U.S. jobs back from overseas and boost U.S. economic growth. He has repeatedly touted economic statistics, which show steady job growth under his administration, and has also pushed to replace the North American Free Trade Agreement (NAFTA) with a new deal, the United States-Mexico-Canada Agreement (USMCA), which was handed to Congress to review Thursday, only hours before the president announced the new tariffs.
Republican Senator Chuck Grassley, chair of the Senate Finance Committee rebuked the president for the tariffs and said Friday that they put passage of the USMCA at risk.
"This is a misuse of presidential tariff authority and counter to congressional intent. Following through on this threat would seriously jeopardize passage of USMCA," said the senator from Iowa.
Trump has claimed that USMCA would bring auto industry jobs, which he has said were driven to other countries by NAFTA, back to the U.S. However, a Deutsche Bank analysis of the new tariffs found that these import fees could raise the price of new vehicles up to $1,300.
The prepared tariffs on Mexico — which auto industry representatives said would threaten their workers — come after he has already escalated a trade war with China earlier this month. Economists from Morgan Stanley and the Bank of America have cautioned that the trade war with China could lead to a global recession.
On Friday afternoon, Mexico's Foreign Minister Marcelo Ebrard tweeted that he was heading to Washington, D.C., immediately to discuss the tariff ultimatum. The official said he would be meeting Wednesday with Secretary of State Mike Pompeo.