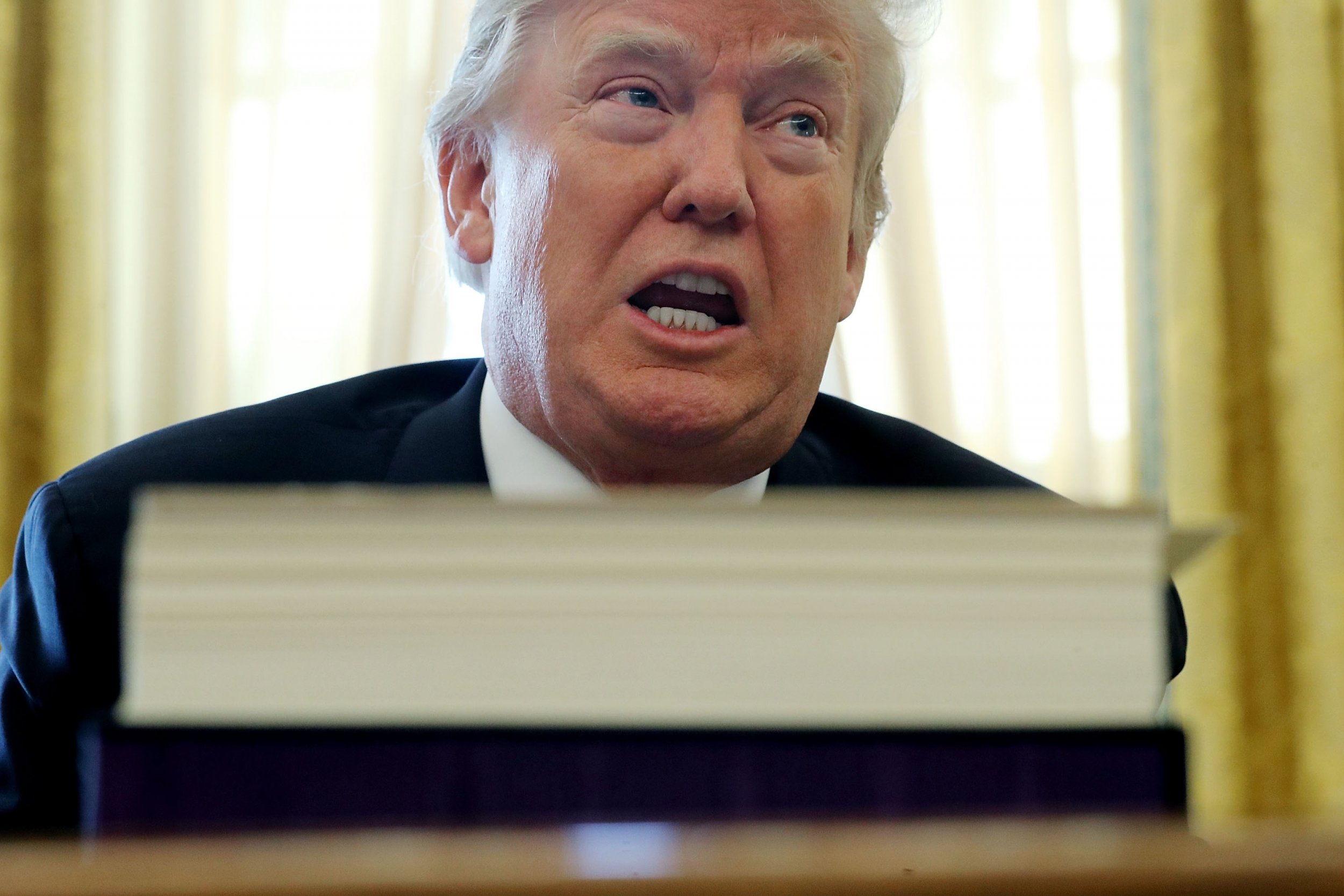 Donald Trump does not read books.
Tweets? Newspaper articles about himself? Sure, he'll read those. But books? The president has said that he's too busy for that. The demands of the job, however, have nothing to do with his disinterest in reading. In 2015, Morning Joe host Joe Scarborough asked the then–real estate mogul if he could even read (Trump joked that he reads the Bible). In 2016, The Washington Post reported that he keeps few books in his office and "appears to have an unusually light appetite for reading." As he prepared to accept the GOP presidential nomination, Trump had never read a biography of a president.
Now, a year into his presidency, Trump is taking a sudden interest in one book in particular—and he wants to stop you from reading it.
On Thursday, Trump's attorney issued a cease-and-desist letter to try to halt the publication of Fire and Fury: Inside the Trump White House, a damning tell-all book by the journalist Michael Wolff, who embedded himself in the White House in 2017.
Evidently, Wolff's depiction of dysfunction and disloyalty within the Trump administration—including unflattering quotes from Steve Bannon—has rankled the president. The letter from attorney Charles Harder alleges that the book contains "false/baseless statements" and signifies an attempt to halt Wolff and his publisher, Henry Holt and Company, from "any further publication, release or dissemination" of the book. (Harder also issued a separate cease-and-desist letter to Bannon, whom Trump has started mocking on Twitter as "Sloppy Steve.")
Related: Should I sue Donald Trump for blocking me on Twitter?
Trump's attempts to halt the publication of Fire and Fury are likely to backfire. (The book has already shot to No. 1 on Amazon, and Wolff's publisher decided to push the book's release date up to Friday in response to the enormous flood of demand.) But the cease-and-desist letter is an alarming move from a president whose relationship with the media is already hostile.
Can a president use legal threats to try to block a book's publication? Constitutional experts and press freedom organizations have been quick to denounce Trump's threats, saying they tread uncomfortably close to outright censorship.
"The courts have been very clear that for a government official to try to shut down publication ahead of time is prior restraint," said Suzanne Nossel, the executive director of PEN America, which advocates for literature and free expression, in an interview. "There may be recourse that he has after the fact. To insist that this publication be pulled [before it's published] runs right into that unconstitutional doctrine."
First Amendment specialists define prior restraint as a form of governmental censorship blocking a particular instance of speech or expression before it can take place. In the landmark 1931 case Near v. Minnesota, the Supreme Court determined that this form of restraint violates the Constitution.
PEN America issued a statement on Thursday saying the organization was "deeply alarmed" by the president's actions, which it deemed "​flagrantly unconstitutional."
The National Coalition Against Censorship, a coalition of 50 nonprofit organizations, issued a similar condemnation. "The American people have a First Amendment right to read Fire and Fury and other works that contribute to an important public debate, even when they contain statements critical of the president," NCAC Executive Director Christopher Finan said in the statement.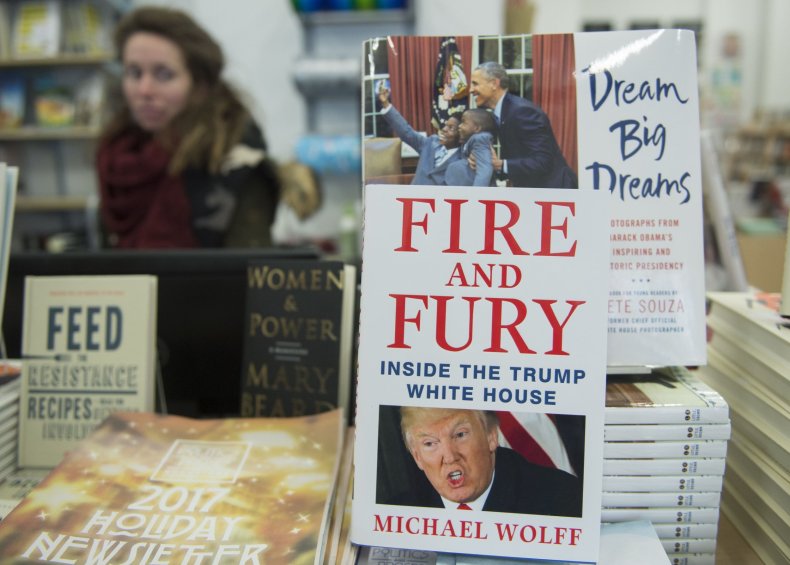 According to Nossel, it's particularly worrisome for Trump to try to block a text before he has read it. "They don't even know what they're objecting to," Nossel said. "The courts have found that only in the most extreme circumstances, where there are grave matters of national security at stake—and even there the power is limited—government does not have the power to shut down publication ahead of time."
New York magazine and The Hollywood Reporter have published excerpts from Wolff's book ahead of publication. Judging from these excerpts, the book depicts Trump's White House as a chaotic and dysfunctional madhouse, and it details "the sense of ludicrousness and anger felt by every member of the senior staff toward Trump's family and Trump himself."
It is highly unlikely that any court would regard Wolff's book as constituting libel, particularly given Trump's status as a public figure. The bar to prove libel is high in such cases. "It would be different if he was a private individual," Nossel said. But he is not, and the book pertains to the White House and matters of public interest. Plus, the contents of the book are supported by recorded interviews.
"I'm assuming that Mr. Wolff doesn't believe his book is false or that it exhibits a reckless disregard for the truth," said Saikrishna Prakash, a constitutional law expert who teaches at the University of Virginia law school. Prakash suggested that Trump is engaging in empty threats, which he has leveled at the media before. "It almost seems to backfire. People's interest in the book is whetted. I think it's gonna sell more copies." (This seems like a classic example of the Streisand effect, in which a powerful figure's attempt to suppress something unflattering only draws more attention to it.)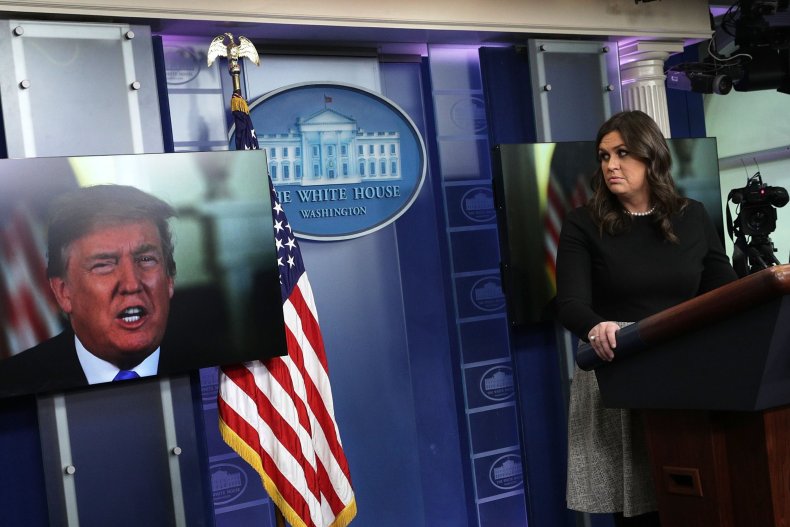 In a statement, Henry Holt said it would proceed with the book, which it sees as "an extraordinary contribution to our national discourse." While Trump is unlikely to pursue an actual lawsuit against Wolff, he could hypothetically take Bannon to court for violating a nondisclosure agreement in talking to the author.
Such legal agreements are unusual in the executive branch, Prakash said. "What makes this weird is that he's the president, and it relates to official business. It's unclear where he gets the authority to insist as a condition of employment that they not discuss the public business of the executive branch."
Regardless, the book has already been printed. It's in bookstores now, though sold out in a lot of them, and there isn't much the president's lawyers can do to keep readers from devouring it.
Trump, though, has one strategy he can continue to employ as much as he wants: insulting Michael Wolff on Twitter.