Trump's Focus on Military Over Diplomacy Slammed by World Leaders at Global Gathering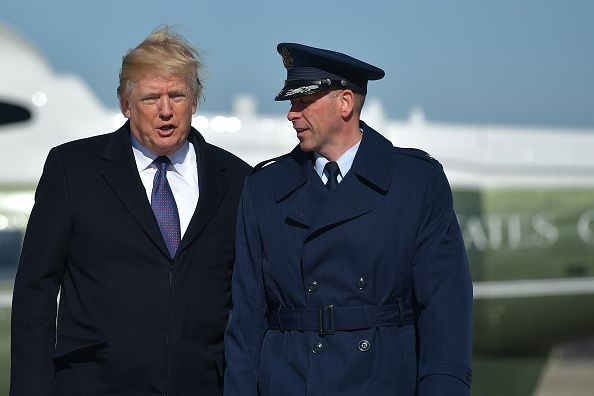 President Donald Trump's administration has demonstrated a dangerous overreliance on the military and abandoned diplomacy, Germany's and France's defense ministers decried during a meeting of world leaders that commenced Friday in Munich.
"Transatlantic burden-sharing cannot consist of a model where some are responsible for the sharp end of the stick and some of us are responsible for humanitarian issues and reconstruction," Ursula von der Leyen, Germany's minister of defense, said during the Munich Security Conference's opening address.
"It is a point of concern to us that some of our partners continue to roll back spending on diplomacy, international aid and the United Nations."
Von der Leyen avoided mentioning Trump by name, but the comments were in clear reference to the Trump administration, whose proposed budget for 2019 would cut State Department and international development spending by $8.8 billion—around 26 percent.
France's Defense Minister Florence Parly echoed the statements of her German counterpart. Parly stressed that the U.S. is an indispensable partner for Europe but noted that it's important Europe stand on its own two feet without "having to call the United States to rush to our sickbed."
The comments come one day after Defense Secretary Jim Mattis used a NATO meeting to scold European allies for not increasing their defense budgets more quickly. Experts say Friday's comments demonstrate a growing frustration among European leaders who believe the U.S. isn't doing enough to use diplomacy toward national security purposes.
"Europeans are sick of being lectured about increasing defense spending, and they are going to be starting to hit back at the U.S. for its poor use of the national security toolbox and ceding on diplomatic measures," Mark Simakovsky, a senior fellow at the Atlantic Council focusing on Eurasia, told Newsweek.
"There is a fundamental European belief that we have to use all tools in the national security toolbox, and there is a frustration that the U.S. is overusing the military," he continued.
Trump's new budget proposal, released Monday, has asked for $716 billion for the military alone, a 10 percent increase over the current level. It was the only government department whose budget would not be cut. The military also has an outsize role in the Trump administration, with retired generals Mattis, John Kelly and H.R. McMaster taking on prominent and influential responsibilities.
National security adviser McMaster is scheduled to speak at the event in Munich on Saturday. Mattis is attending the conference but will not give a speech.
European allies are also frustrated with Trump's bellicose rhetoric with regard to Iran, and with the administration's apparent unwillingness to coordinate with the European Union on Russia policy, Simakovsky added.