Trump's Military Dropped 751 Bombs on Afghanistan in September, Highest Number in Seven Years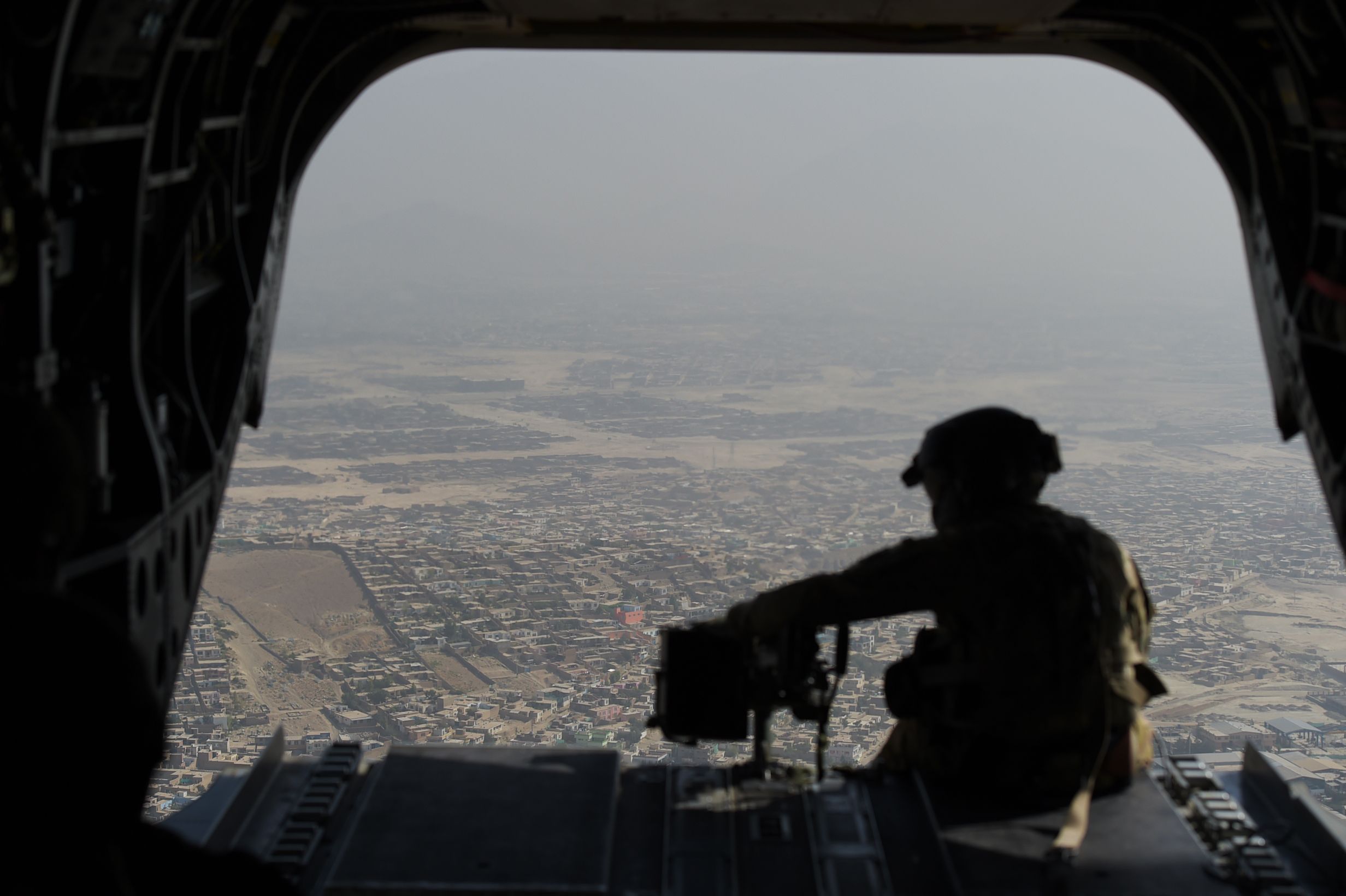 The Trump administration targeted the Taliban and the Islamic State militant group (ISIS) with 751 airstrikes in Afghanistan in September, a seven-year monthly high, according to data from the U.S. Air Forces Central Command.
The September total represents a 50% increase from August and was described by the command as being part of President Donald Trump's "strategy to more proactively target extremist groups" in the country.
Since 2010, the most bombs dropped during one month was 589, in August 2012—still almost 200 fewer than were released in September.
"This increase can be attributed to the president's strategy to more proactively target extremist groups that threaten the stability and security of the Afghan people," the report from central command said.
"Additionally, the recent addition of six F-16s at Bagram Air Base, coupled with more B-52 missions dedicated to Afghanistan, offer the additional strike capacity needed to target these groups," the report added.
The number Afghanistan airstrikes pales in comparison to those in Iraq and Syria as part of the anti-ISIS Operation Resolve, with the same report showing 3,550 bombs were dropped in September, down from August's record high of 5,075.
However, the data include only airstrikes by aircraft that are the responsibilty of Combined Forces Air Component Commander, The Hill reported, suggesting the actual number of airstrikes could be higher than reflected in the report.
Speaking about the Trump administration's strategy in Afghanistan, Defense Secretary James Mattis told the House Armed Services Committee last week that it could be summed up in the acronym "R4+S," telling the publication it stood for: "regionalize, realign, reinforce, reconcile and sustain," Defense News reported.
Mattis also explained that the White House had allowed him the freedom to review the rules of engagement in Afghanistan, and the Military Times reported he had made changes.
"These kind of restrictions that did not allow us to employ the airpower fully have been removed, yes," Mattis told the committee. "We are no longer bound by the need for proximity to our forces."
"It used to be we have to basically be in contact with that enemy," he said, explaining: "If they are in an assembly area, a training camp, we know they are an enemy and they are going to threaten the Afghan government or our people, [General John Nicholson, commander of U.S. Forces Afghanistan] has the wherewithal to make that decision.
"Wherever we find them, anyone who is trying to throw the NATO plan off, trying to attack the Afghan government, then we can go after them," he added.