Trump's National Security Adviser Tests Positive for COVID-19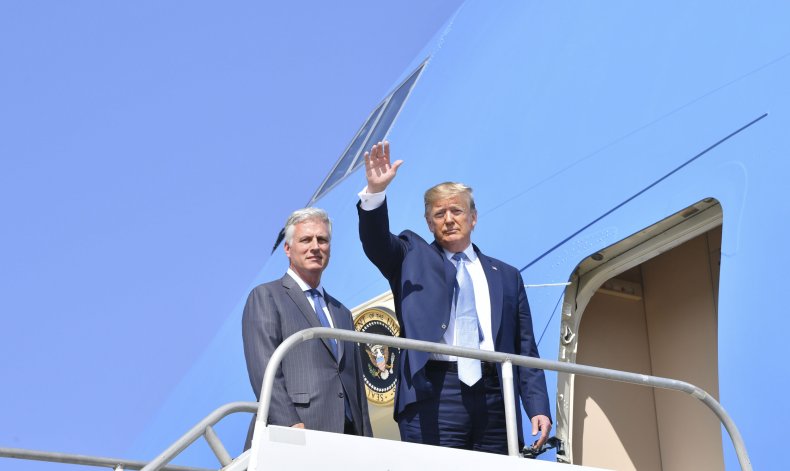 Trump's top national security adviser, Robert O'Brien, has become the latest member of his administration to test positive for COVID-19, the White House confirmed Monday.
"He has mild symptoms and has been self-isolating and working from a secure location off site," the White House said in a statement to reporters. "There is no risk of exposure to the President or the Vice President. The work of the National Security Council continues uninterrupted."
O'Brien has worked closely alongside Trump, particularly amid ongoing protests in cities throughout the country over anti-racism and police brutality. He also has been a critic of China amid the coronavirus pandemic.
Speaking to the Heritage Foundation, a conservative think tank, in Washington in March, O'Brien blasted the Chinese government as contributing to the scale of the world outbreak.
"There's lots of open-source reporting from China, from Chinese nationals that the doctors involved were either silenced or put in isolation or that sort of thing so word of this virus could not get out," he said.
The fourth person to hold the top security post during Trump's administration, O'Brien's most recent public appearance with the president was in Florida earlier this month.
He previously held posts in both Barack Obama and George W. Bush's administrations.
This is a developing story and will be updated as more information becomes available.