Trump's National Vetting Center for Immigrants and Visitors Soon to Be a Reality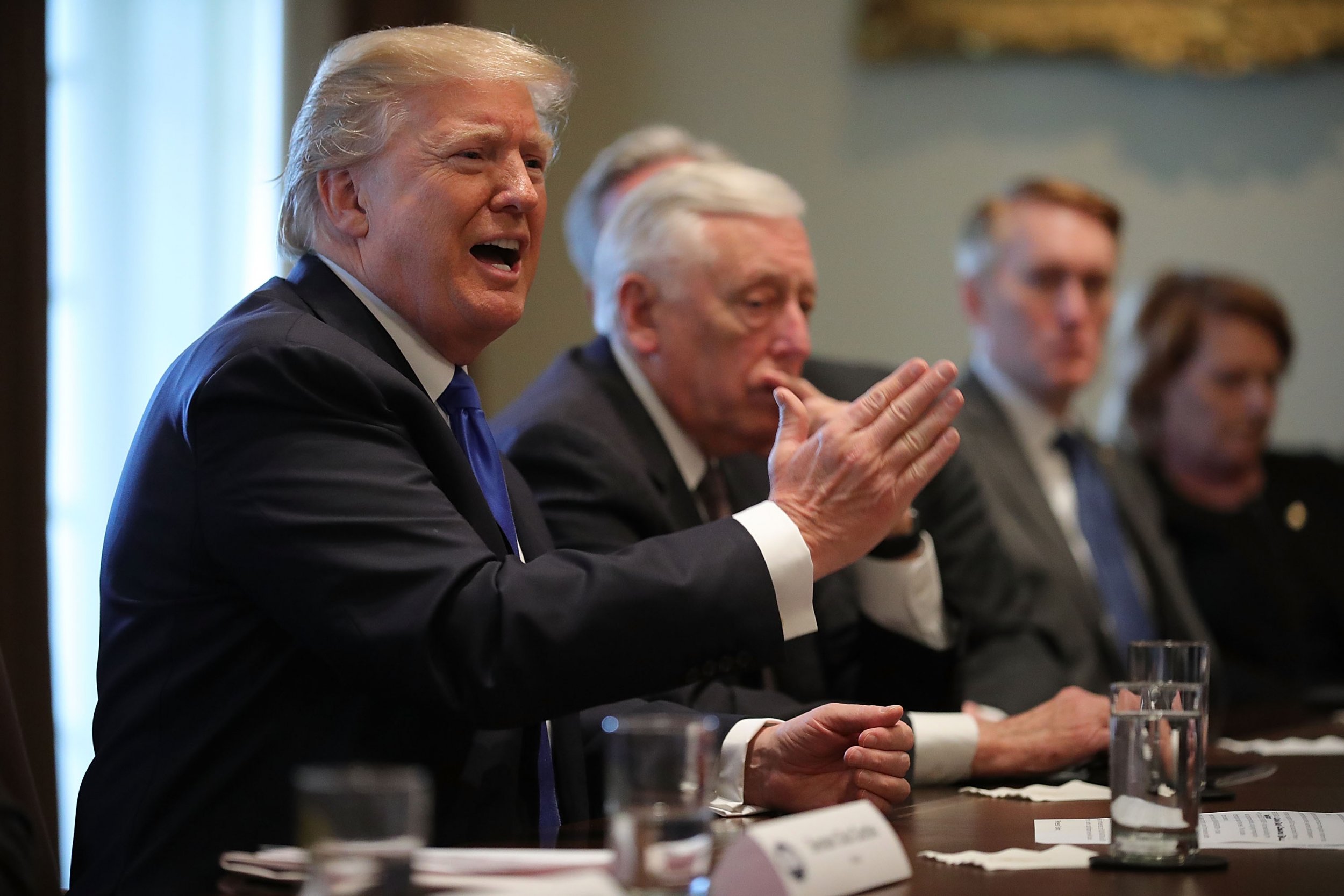 President Donald Trump is about to establish a "National Vetting Center" to scrutinize immigrants and visitors that enter the U.S., according to a White House daily schedule.
Trump is set to sign the national security memorandum on Tuesday, ordering the Department of Homeland Security (DHS) and other agencies to create the center within six months, CNN reported.
According to administration officials, the center will improve information sharing between different federal agencies and streamline the immigration-vetting process.
The center will predominately focus on visa applications from future immigrants but will also vet people already in the U.S. who are subject to deportation proceedings, a National Security Council official told CNN.
At this point, no information has been released on how vetting will change and how the center will directly impact foreign immigrants and travelers.
The DHS, Justice Department, State Department and other intelligence agencies will be jointly responsible for the National Vetting Center, the official said.
Anticipating protest from civil rights movements, the memorandum has detailed plans to establish a standing privacy and civil liberties panel, which will supervise the center's activities. In addition, a board of governors, which will likely include cabinet members, will also provide oversight, the official said.
Trump promised "extreme vetting" of immigrants during his presidential campaign and has always expressed a desire to crack down on immigration.
In December, Trump blamed a "lax immigration system" for the terror attack in Manhattan that saw an improvised bomb detonate near the Port Authority.
"The terrible harm that this flawed system inflicts on America's security and economy has long been clear," Trump said in a White House statement. "I am determined to improve our immigration system to put our country and our people first."
And last month, during a meeting in the Oval Office, the president reportedly asked lawmakers why so many people from "shithole countries"—referring to Haiti and countries in Africa—emigrate to the U.S.
During the same meeting, Trump also asked why the U.S. didn't have more immigrants from predominantly white and economically stable countries, such as Norway.
A week after the controversial statements were made, the DHS barred people from Haiti from applying for low-skilled working visas.