Trump's New Ambassador Has Upset the Germans Just Hours Into His Job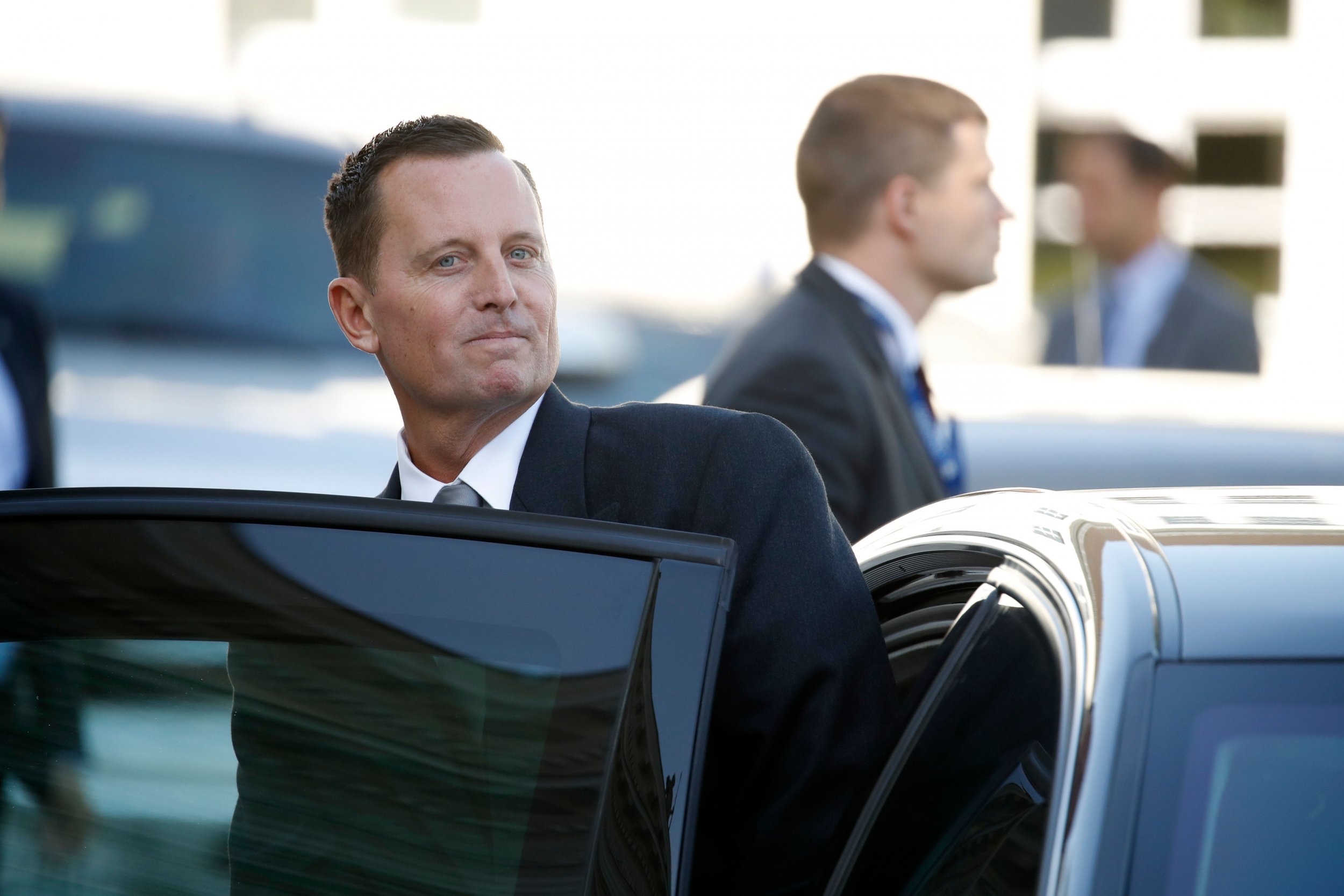 President Donald Trump's new ambassador to Germany has shown questionable diplomatic skills by managing to offendi his new hosts within hours of taking on the role.
Soon after his official welcome in Berlin, Richard Grenell waded into the furore surrounding Trump's decision to withdraw from the Iran nuclear deal and appeared to threaten German businesses, the Washington Post reported.
Trump's decision to leave the nuclear deal and re-impose sanctions on Tehran puts European businesses in a tough spot. Though the European signatories to the deal say they are willing to remain in the agreement, companies that continue to conduct business with Iran could find themselves subject to punishing American sanctions.
One hour after the U.S. embassy in Berlin tweeted to announce his arrival as ambassador, Grenell took to his own Twitter account to warn, "German companies doing business in Iran should wind down operations immediately."
German industry leaders and politicians immediately hit back at what they considered ill-timed threats. "It's not my task to teach people about the fine art of diplomacy, especially not the U.S. ambassador. But he does appear to need some tutoring," said Andrea Nahles, the leader of Germany's Social Democratic party, which is part of Chancellor Angela Merkel's coalition.
Michael Tockuss, chairman of the German-Iranian Chamber of Commerce was as critical, commenting, "I'm sure that our foreign ministry will indicate to the ambassador that it's not his role to give direction or utter threats to German companies."
The chairman of the Munich Security Conference, Wolfgang Ischinger, warned, "Germans are eager to listen, but they will resent instructions."
American-German relations have deteriorated considerably since Trump's election victory. The president is said to resent America's continued trade deficit with Germany, and the lack of personal chemistry between Trump and Chancellor Angela Merkel does little to ease his bitterness. The chancellor warned last week that U.S. withdrawal from the Iran deal could lead to war, and offensive comments by a new American ambassador are unlikely to help healing the fractious relations between the two nations.
Grenell was already starting from a tricky position, having complained that Germany should have joined the U.K., France and U.S. in airstrikes on Syrian positions last month. When a van drove into a crowd of people in Munster on April 7, Grenell was admonished for spreading unconfirmed rumours that two attackers had fled the scene. It was later confirmed that German citizen Jens Alexander Rüther was a lone assailant.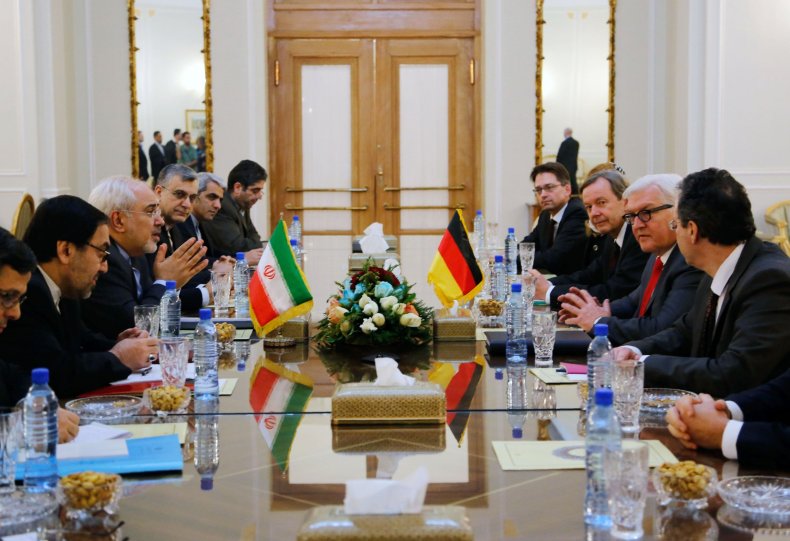 After years of sanction, Iran has forged an increasingly lucrative commercial relationship with European nations since the Joint Comprehensive Plan of Action (JCPOA) was signed in 2015. Within a year, Iranian exports to the European Union increased by 375 percent. European firms have spent the past three years investing in Iran, and stand to lose out if the deal goes south.
Germany sells industrial machinery, chemical, electronics and other high-quality goods to Iran. From January to October 2017, $2.8 billion in German products went to Iran. Berlin maintains a huge trade surplus, only importing $328 million of Iranian goods in return. New sanctions will eat into this valuable revenue stream.
In response to the criticism, Grenell—an early supporter of Trump and former Fox News contributor—said he used "the exact language sent out from the White House talking points & fact sheet." Grenell's failure to apologize for his remarks merely added fuel to the fire. "Is that some sort of apology from America's (pretty undiplomatic) top diplomat in Germany?" asked news anchor Christian Sievers.
Grenell is not the first Trumpian ambassador to run afoul of his new hosts. In December, America's ambassador to the Netherlands, Pete Hoekstra, gave an awkward television interview in which he was asked to explain previous assertions that there were "no-go" areas of the Netherlands where cars and politicians were being set on fire.
Hoekstra branded the interviewer's question as "fake news." When he realized footage existed of him making his original comments, Hoekstra denied he used the term "fake news" seconds earlier. With the interviewer lost for words, this response seemed to at least buy Hoekstra some brief respite. He later issued an apology for both his original comments and the later interview.