President Donald Trump's new acting chief of staff, Mick Mulvaney described the president's plans for a wall along the U.S.-Mexican border as an "almost childish" response to immigration.
In a 2015 interview with a South Carolina radio station uncovered by CNN's K-File Friday, Mulvaney ripped into the then-presidential candidate's pledge to build the wall and his hardline anti-immigrant rhetoric.
Read More: Trump's New chief of Staff Mick Mulvaney described president as 'Terrible Human Being'
"The fence doesn't solve the problem," said Mulvaney, a congressman for South Carolina at the time.
"Is it necessary to have one? Sure. Would it help? Sure," Mulvaney added. "But to just say build the darn fence and have that be the end of an immigration discussion is absurd and almost childish for someone running for president to take that simplistic of [a] view."
He also expressed doubts about Trump's claim that the wall would keep undocumented migrants out of the United States, and said the pledge was a ploy to win votes.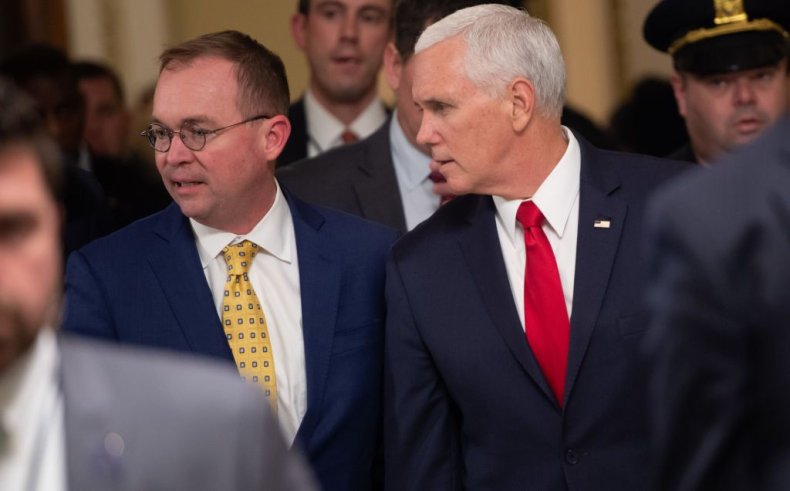 "The bottom line is the fence doesn't stop anybody who really wants to get across… You go under, you go around, you go through it," Mulvaney said. "It's easy to tell people what they want to hear, 'build the darn fence, vote for me.'"
Trump's pledge to build the wall was the signature policy of his campaign, but the plans have run into a series of obstacles in congress, where Democrats have argued that taxpayers should not foot the bill.
Mulvaney was appointed by Trump as head of the Office of Management and Budget (OMB).
He will replace chief of staff John Kelly in January, serving as acting chief of staff while retaining his position at the OMB before a permanent replacement is appointed.
The relationship between the two is reportedly already under strain, after comments came to light immediately after Mulvaney's appointment in which he described Trump as a "a terrible human being" only weeks before the 2016 presidential election.
The U.S. government entered a partial shutdown on Friday, after lawmakers failed to reach an agreement on a budget that Trump has demanded should contain $5 billion in funding for the wall.
The White House and the OMB did not immediately respond to a request for comment.