Trump's New Jersey Golf Club Could Lose Its Liquor License; Latest Trump Property to Face Alcohol-Related Complaint
A New Jersey golf club owned by President Donald Trump is facing the prospect of losing the right to serve alcohol, and it's not the only Trump property to recently face attempts aimed at revoking a liquor license.
A letter sent to Trump National Golf Club Colts Neck by the New Jersey Attorney General's Office Alcohol Control Division reveals that the state is seeking to revoke the club's license to serve alcohol, as the result of allegedly violating the terms of the license.
The letter charges that the club had sold alcohol on August 30, 2015 by way of a disallowed "cart service," which the document says is subject to a 10-day suspension of the license. It also claims that the club had served alcohol to an "actually or apparently" intoxicated person on the same day, who the letter names as Andrew Halder. That charge is subject to a 15-day suspension, but the letter says the state is seeking revocation of the license due to "aggravating circumstances."
The aggravating circumstances the state refers to are likely related to Halder. Halder was involved in a fatal car crash in 2015, allegedly after leaving the club intoxicated. He was said to be driving a Mini Cooper when he hit a curb, resulting in his car rolling and ejecting his father, who was fatally wounded in the incident. Halder pleaded guilty to vehicular homicide in 2018 and was sentenced to three years of probation.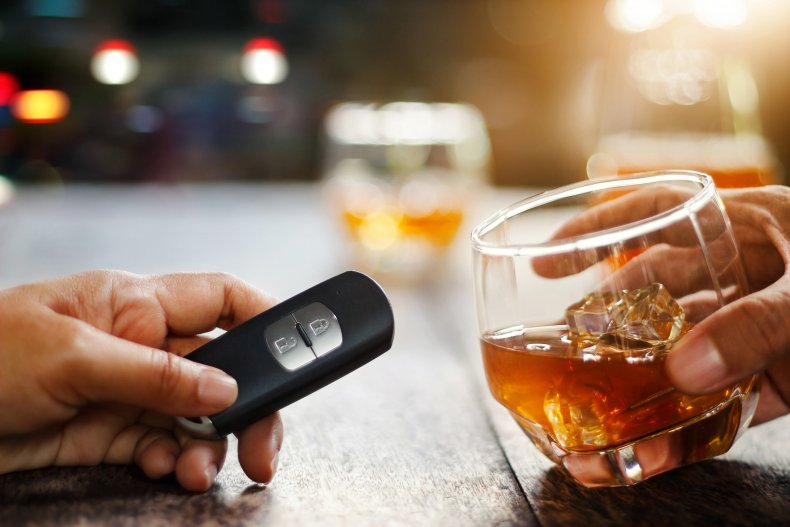 While the New Jersey case is yet to be decided, at least one other Trump property has faced attempts to remove a liquor license while Trump has been president, without success.
In September, the Washington D.C. Alcoholic Beverage Control Board dismissed a request to revoke the liquor license of the city's Trump International Hotel. A group including two rabbis, two priests and two retired judges had sought for the license to be taken back due to the control board's requirement that the holder of a liquor license must be of "good character."
The group requesting the revocation contended that Trump does not meet the standard. However, rather than commenting on Trump's alleged lack of character, the request was dismissed on the basis that some of the group were not living in the area, and therefore did not have standing to make the request. The hotel faced a similar failed request in 2018.
The letter sent by New Jersey officials gives Trump's golf club 30 days to respond to the charges, or forfeit the liquor license, with a possible additional 14-day period "to examine the report" before entering a plea.