Scaramucci, Trump's New Spin-Doctor, Says Russia Probe Is 'Overblown' And Wants Better 'Mojo' With Media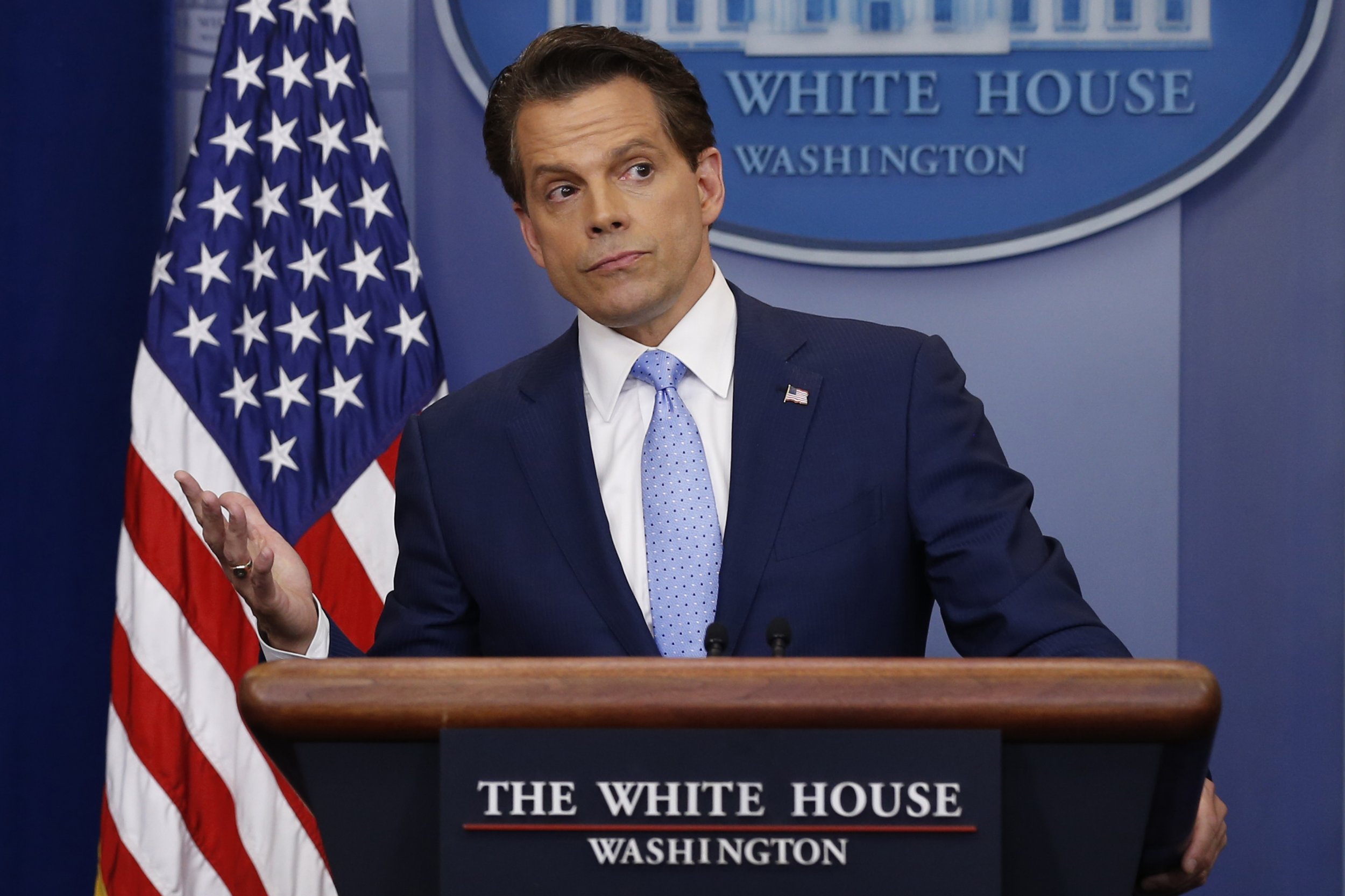 Donald Trump's new spin-doctor has claimed the "Russia situation is overblown."
White House communications director Anthony Scaramucci, who claims he is seeking more "positive mojo" with the press, suggested too much was being made of Russia's alleged interference in the U.S. election during an interview with Fox News Sunday.
"We certainly want to deescalate things," Scaramucci told Fox host Chris Wallace. "I think the Russian situation is overblown," he said.
And as The Washington Post reported this week that Trump had looked into his powers to pardon family members, aides and possibly himself, Scaramucci was asked about the topic during the Fox interview.
"He has no one to pardon. He hasn't done anything wrong. He was just making a statement about power to pardon," Scaramucci stated, sticking firmly to the party line.
Trump himself tweeted on the subject July 22nd, lashing out at the media for "fake news" leaks and later attempting to shift focus to Hillary Clinton's emails rather than the investigation into his team's possible links with Russia during the election campaign.
"While all agree the U. S. President has the complete power to pardon, why think of that when only crime so far is LEAKS against us. FAKE NEWS," Trump wrote.
And despite the president's ongoing war with the mainstream media, Scaramucci told Fox he wanted to change things with the press.
"It's a fresh start for everybody. I certainly want to engage the mainstream media. I expect that they're going to want to hold me and the White House accountable, but we're going to want to sort of hold them accountable too," Scaramucci said.
"I'm hoping to create an era of a new good feeling with the media. Give everybody a fresh start. Let's see if we can reset this and create a more positive mojo among everybody," he added.